Not all coffee is responsibly-sourced, which is why we're highlighting these 11 sustainable coffee brands.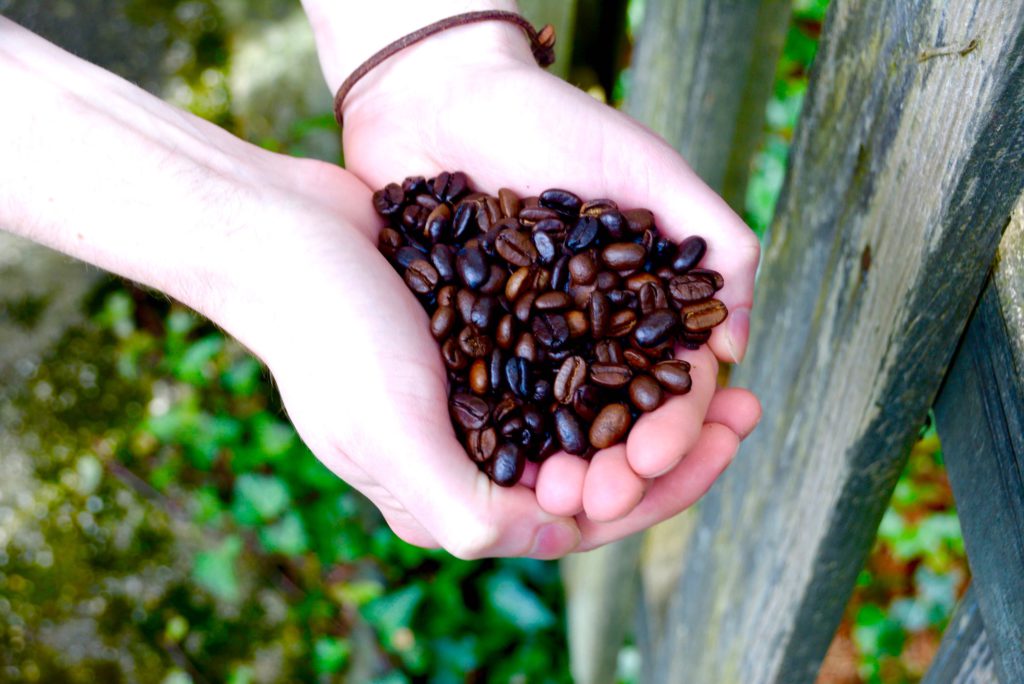 There are a number of rigorous social and environmental standards that coffee companies must meet to be considered sustainable.
Here's a list of the most sustainable coffee companies of 2021.
Larry's Coffee is dedicated to sustainability in their coffee production and in their business facilities in Raleigh, NC.
Wonderstate Coffee was one of the first to have a 100% solar-powered coffee roastery on a global scale.
Get access to my list of the top 20 altruistic & sustainable coffee brands of 2021 found at the bottom of this page.
Sustainably-sourced coffee isn't easy to come by due to the rigorous social and environmental standards required to be classified as such. However, there are a few exceptional coffee brands that are doing their part to reduce their environmental impact within the coffee industry.
And with Earth Day right around the corner, we thought it was most appropriate to put a spotlight on those very dedicated eco-friendly coffee companies.
Here are 11 of the most sustainable coffee companies of 2021.
You can also find my list of the top 20 eco-friendly and altruistic coffee brands of 2021 to celebrate Earth Day (or any day!) & support a sustainable company by scrolling down to the bottom of this page.
Larry's Coffee is dedicated to sustainability both in their coffee and in their overarching business model.
Larry's Coffee is a company that stands out for their 100% organic, fair trade, and shade-grown coffee. The company is also a founding member of Cooperative Coffees, which is a group of independent coffee roasters importing coffee from farmers directly with the goal of defining a higher standard of partnership and fairness.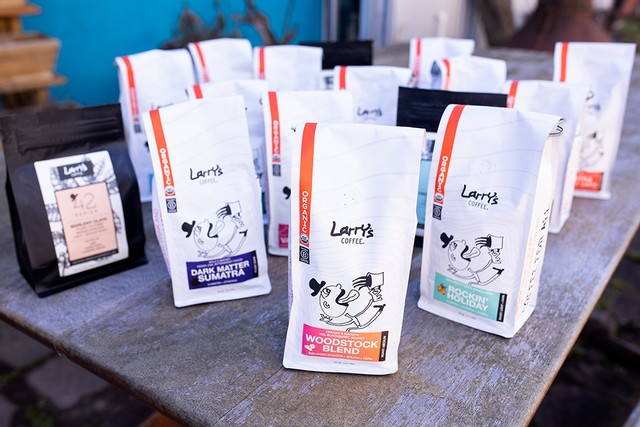 On top of being dedicated to ethical sourcing, Larry's Coffee shows their love to the planet in how they conduct business in their three buildings in Raleigh, North Carolina. Housing their espresso lab, coffee bar, and roastery, Larry's uses solar panels to heat their buildings' floors and they use rainwater to run through the restrooms at their headquarters. Plus, you can even get gas if your vehicle runs on plant-based bio fuel, as Larry's Coffee offers one of the city's few biopumps!
Tiny Footprint Coffee gives you the world's first carbon negative coffee.
Tiny Footprint Coffee takes sustainability to a whole new level. This coffee company is unique in that it produces carbon negative coffee. So how does that work?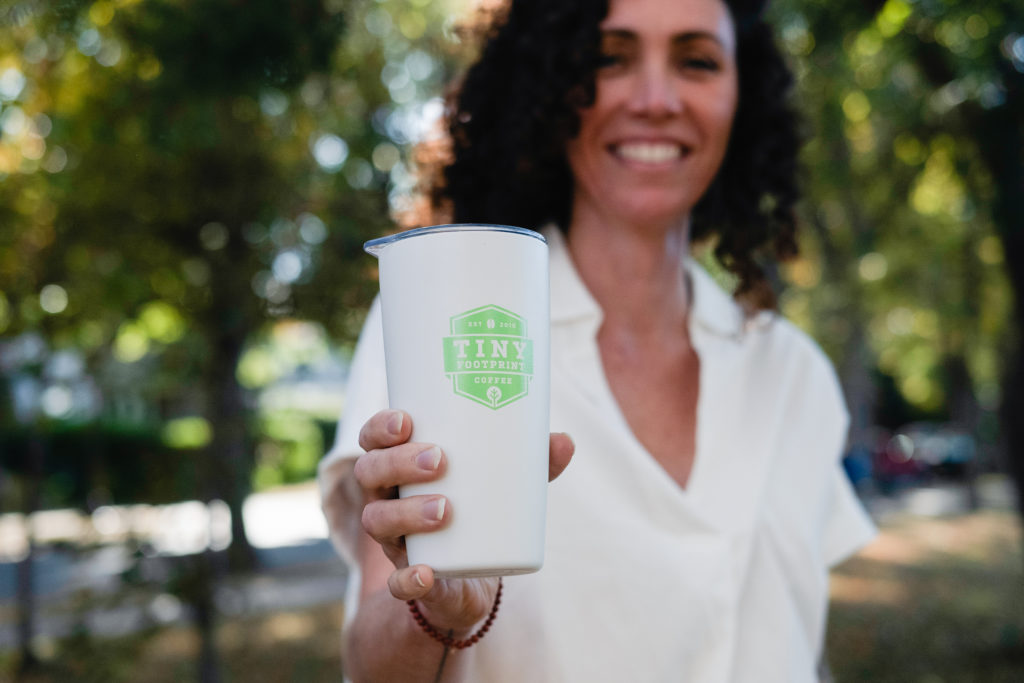 To understand, you have to start at the beginning: it takes 4 pounds of carbon dioxide to produce and distribute 1 pound of the company's coffee. For every pound sold, Tiny Footprint Coffee donates a portion of proceeds to fund reforestation in Ecuador's Mindo cloud forest. In time, these trees will remove 54 pounds of carbon dioxide from the atmosphere. Therefore, more carbon dioxide is being removed than emitted, thus, a negative outcome.
In addition, Tiny Footprint Coffee is shade-grown, organic, and most often fair trade or Rain Forest Alliance certified. Their headquarters in Minneapolis, Minnesota is also making great strides to make the entire roastery carbon negative as well.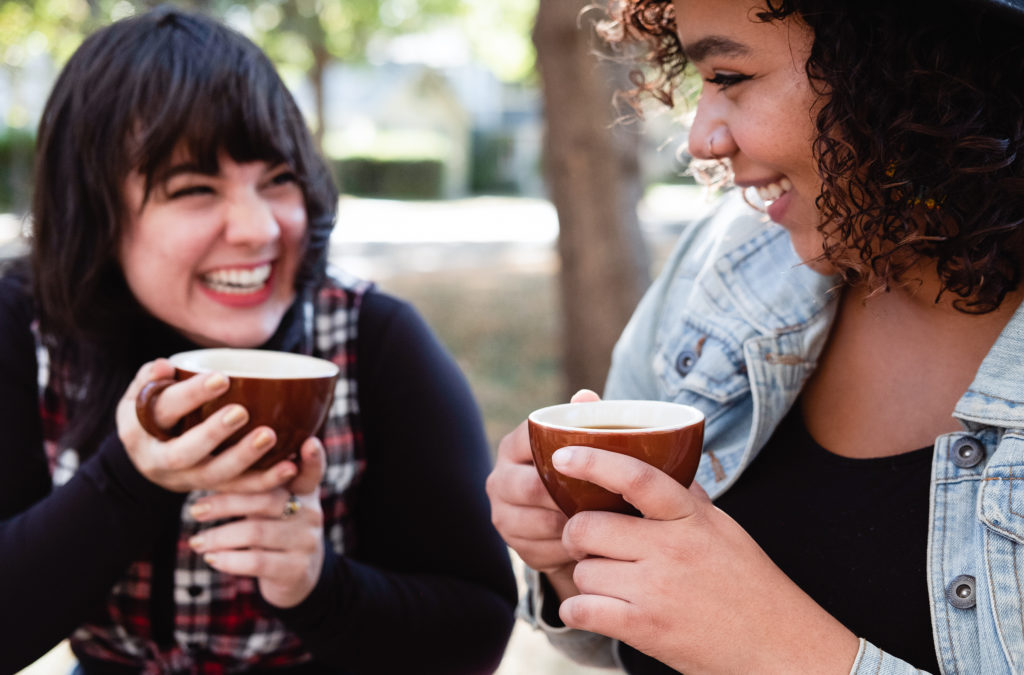 Volcanica Coffee is not only sustainably-sourced, but 1% of all sales go to a non-profit called charity:water. 
In an effort to provide customers with the most refined flavors, Volcanica Coffee sources their beans from the best volcanic regions from around the world. This is not only incredibly unique (leading to some pretty special coffee), but Volcanica Coffee also is sustainably-sourced. Their brand works directly with local coffee farms and cooperatives to source the best beans of the highest quality.
And though not directly related to sustainability, Volcanica Coffee is doing other good in the world by donating 1% of sales to charity:water. This non-profit's mission is to help bring clean and safe drinking water to everyone on the planet. 
Wonderstate Coffee was one of the first to have a 100% solar-powered coffee roastery.
Being based in a small Wisconsin town hasn't stopped Wonderstate Coffee from making big leaps within the coffee industry. This coffee company leads the industry in terms of providing fair compensation to their farmers as well as in supporting resilient agriculture.
In 2015, the company became one of the very first in the world to have a 100% solar-powered coffee roastery. Additionally, Wonderstate Coffee also announced the highest published minimum price guaranteed to farmers. This was more than 80% above the Fair Trade conventional minimum price and over 50% over the Fair Trade organic prices.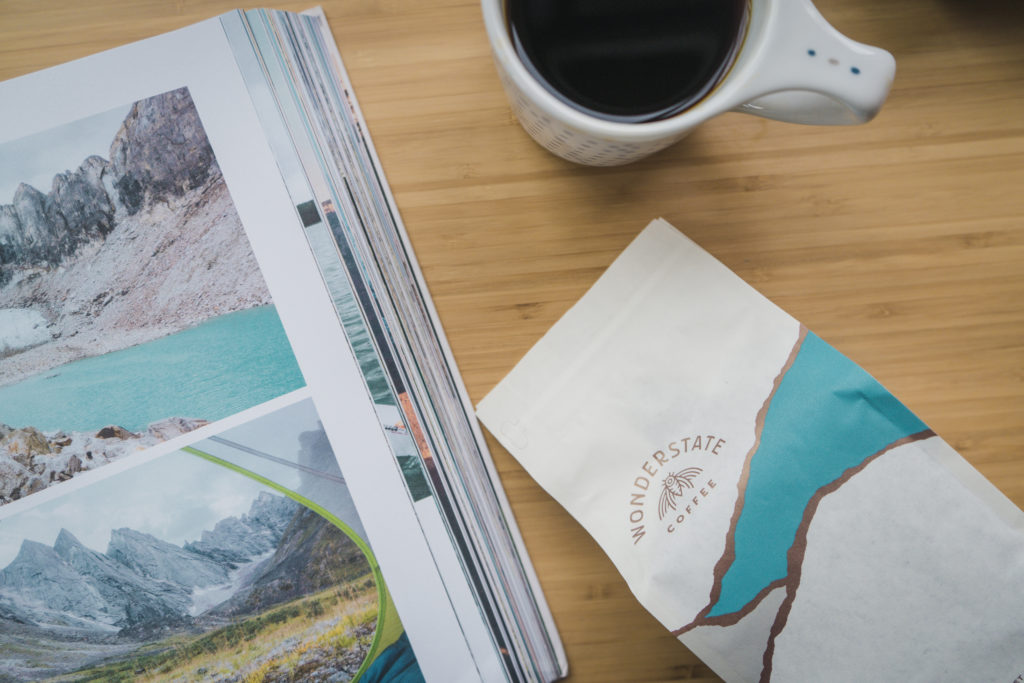 This coffee brand also gives 5% of profits to community-based initiatives that support a more suitable and resilient future in the coffee industry and beyond. And if that's not enough, Wonderstate coffee is a part of Cooperative Coffee to support better livelihoods for farmers.
Find out if your coffee bag is doing a world of good by grabbing FREE my list of the most sustainable and philanthropic coffee brands of 2021. Get access by signing up for my free resource library found at the very bottom of this page.
Wandering Bear Coffee Company offers cold brew with 100% recyclable packaging.
If you're someone who enjoys cold brew, Wandering Bear Coffee Company comes through to provide you with an option you can feel good about when it comes to sustainability.
Wandering Bear Coffee Company is the first company to make boxed cold brew, and all of the packaging is 100% recyclable. As the company has expanded their product line, they have made it their mission to find the most sustainable options. They are fully committed to providing excellent coffee products in the mosts sustainable manner.
Additionally, all of their coffee is made with 100% organic beans. Wandering Bear Coffee Company also supports sustainable agriculture and the farmers that practice it.
Mayorga Organics is fully committed to organic products by responsibly sourcing all of their beans.
As the name suggests, Mayorga Organics is focused on organic coffee products. In being classified as certified organic and requiring their farmers to meet this standard as well, Mayorga Organics is doing their part to preserve the environment.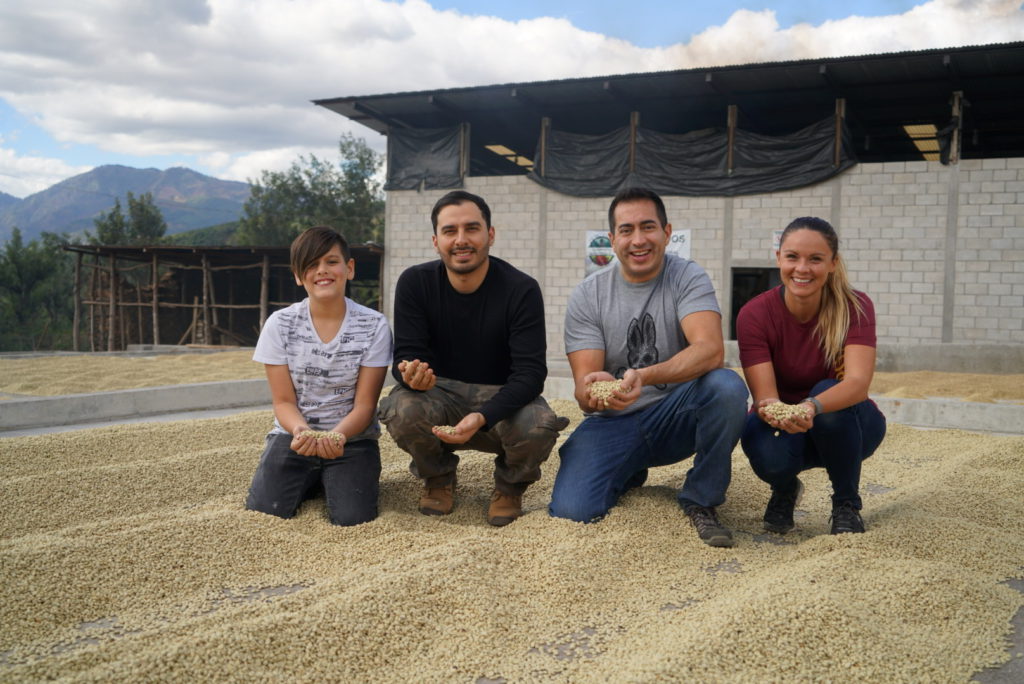 Their commitment to organic coffee began with the brand's focus on working with small famers. Since many of the farmers live on the land they farm on, it became important for this coffee company to also ensure that the farmers' land was protected.
In addition, this coffee brand is making strides to make all of their operations sustainable as well. If you live in the Rockville, Maryland area, you can actually visit Mayorga Organics' facility to collect their extra coffee chaff and burlap bags for your own home gardening!
Salt Spring Coffee is all about being fair to farmers and preserving our planet.
Another coffee company fully devoted to sustainability is Salt Spring Coffee. From their beginning, co-founders Mickey McLeod and Robbyn Scott understood the importance of organic agriculture and have since made it their mission to protect our future environment in pursuing their coffee business. All of Salt Spring Coffee is therefore, organic.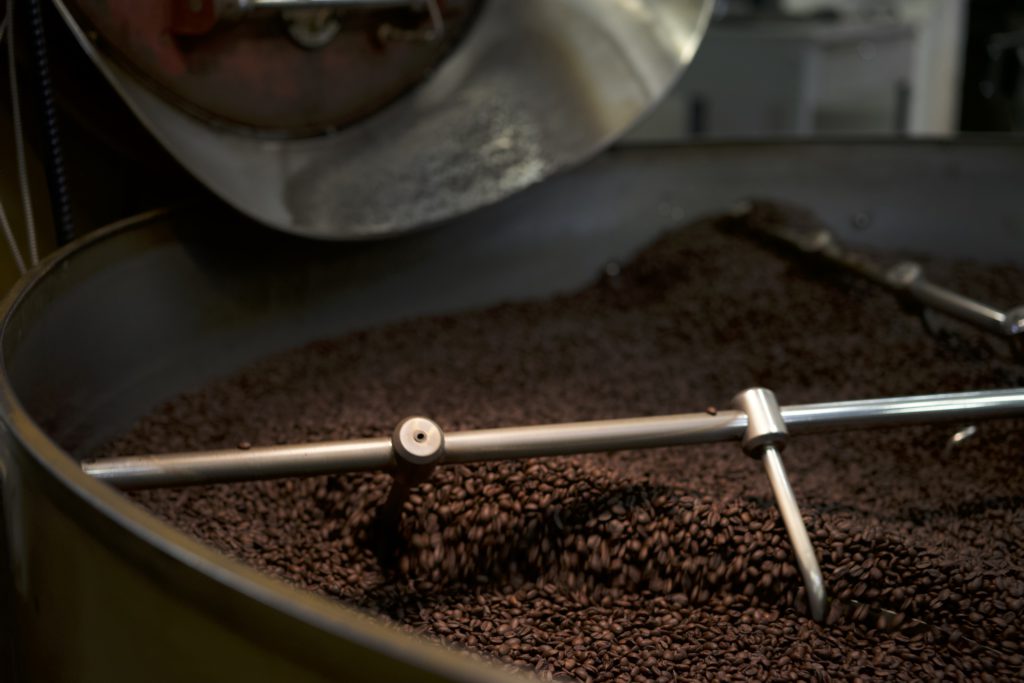 Salt Spring Coffee is also fully committed to supporting their partnering farmers, which is why all of their coffee is also fair trade. Every time you buy a bag of coffee from Salt Spring Coffee, the company puts a part of that purchase into sustainable and inclusive projects. These directly support coffee farmers as well as the communities where Salt Spring Coffee grows their beans around the globe.
Counter Culture Coffee strives to produce sustainable specialty coffee that is also of the highest quality.
Another North Carolina coffee company that supports sustainability is Counter Culture Coffee. Not only does this coffee brand strive to buy high-quality green coffee from producers, but coffee that is linked to sustainable practices. Counter Culture Coffee supports environmental stewardship efforts through premiums, third party verification, and their Seeds program.
The Seeds program is a sustainability grant program that started in 2011. It essentially allows Counter Culture Coffee to support social and environmental sustainability projects within the coffee communities that they buy their coffee from. Grant awards range between $3,000 and $5,000, and are awarded twice a year.
Counter Culture Coffee also works with a number of other sustainable organizations such as Sustainable Coffee Challenge, Coalition for Coffee Communities, and beyond in their efforts to tackle sustainability at a global level.
Conscious Coffees is a Certified B Corp meaning they must meet very rigorous social and environmental standards when it comes to their coffee production.
Based in Boulder, Colorado, Conscious Coffees works diligently to preserve the environment and treat farmers fairly in producing their coffee. This coffee company is a Certified B Corp, which essentially means that they meet rigorous standard of social and environmental performance, accountability, and transparency.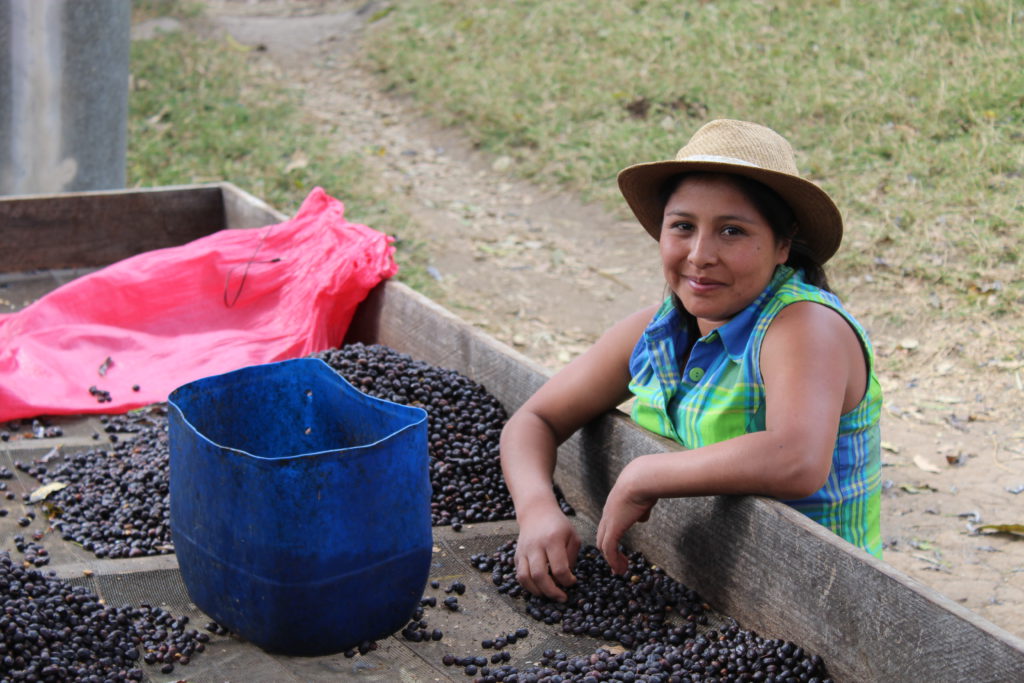 Conscious Coffees is also a founding member of Cooperative Coffees in order to fulfill their commitment to building and supporting fair and direct trade relationships with small-scale farmers and communities.
As for their environmental efforts, Conscious Coffees produces 100% organic beans that are better for you and the planet. All of their producer partners work towards sustainable development within their specific communities while also striving towards high-quality specialty coffee.
Pachamama Coffee is 100% farmer-owned leading to financial stability for the farmers & improved sustainability for the coffee harvest.
Pachamama Coffee is different from the rest of the coffee companies on this list as they are 100% farmer-owned. This new system came to be as a result of third-generation coffee farmers going broke after producing specialty coffee was not profitable for small farmers. So they had to find a new solution.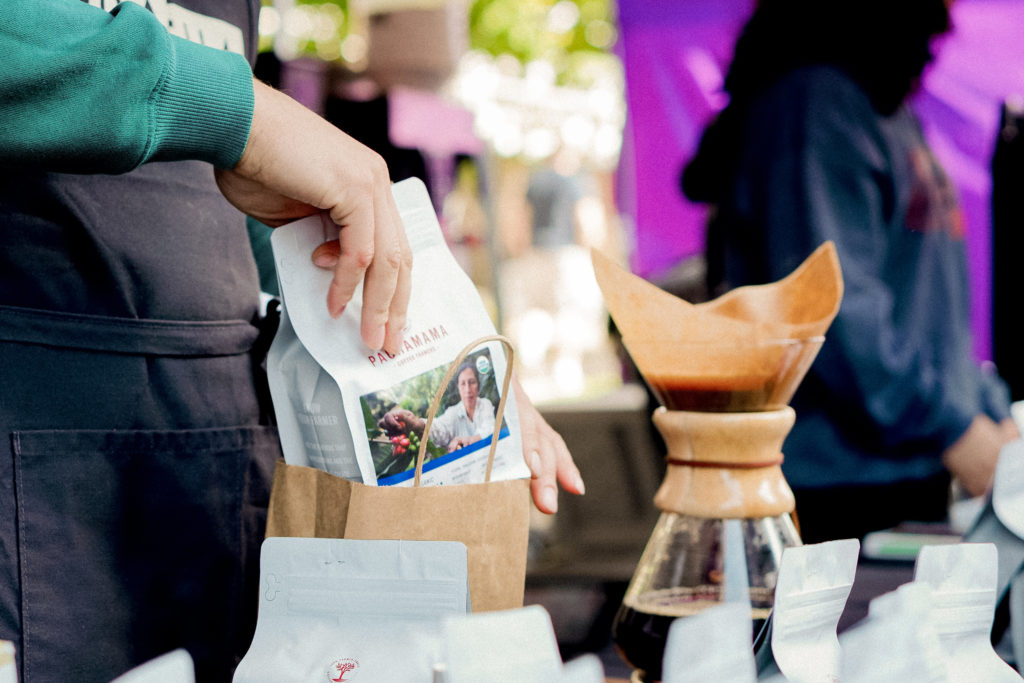 This ultimately led to Pachamama Coffee, which is now 100% owned and governed by small famers in Peru, Nicaragua, Guatemala, Mexico and Ethiopia. A cooperative such as this helps greatly to increase the profits of family farmers because all profits are owned and controlled by the farmers themselves.
Farmer-owned brands also go beyond conventional and fair trade leading to their financial independence, which is better for them and for consumers too. In dealing directly with the farmers, this also helps to provide sustainability on their farms. All of Pachamama Coffee is organic, shade-grown, and sustainable.
Bellwether Coffee is transforming the coffee industry with their one-of-a-kind zero-emissions coffee roaster.
While not exactly a company that sells sustainable coffee directly to consumers like you and me, Bellwether Coffee still fits the bill to be included in this list. With their mission to make coffee roasting more sustainable, Bellwether Coffee has created the only zero-emissions coffee roaster in the world.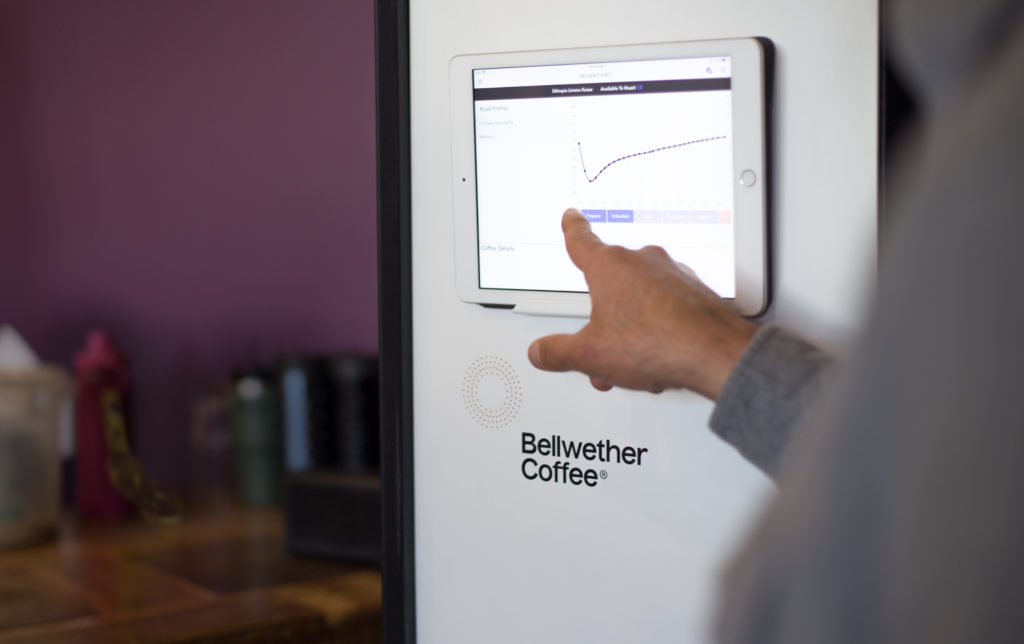 Their coffee roaster is unique in that it uses recirculating rotating technology, which makes each roast more controllable and consistent (two very important factors to consider when roasting coffee). Additionally, by using a Bellwether roaster, customers often are able to reduce their carbon footprint by more than 50%, an incredible feat.
Besides making coffee production more sustainable, Bellwether Coffee is also devoted to their farm partners with their Tip the Farmer program, which helps famers and communities invest in their future.
Do a world of good with your next coffee purchase by supporting the most sustainable & altruistic coffee brands.
Subscribe to my newsletter to receive exclusive access to my FREE resource library & grab this list of the top Eco-Friendly & Altruistic Coffee Brands of 2022.
PLUS, be the first to grab bonus recipes and other awesome coffee freebies. Sign up below!