Learn more about unexpected ways to use coffee filters and make changes in your daily life.
Guest Post By: Tony Manhart, founder & editor-in-chief at Gardening Dream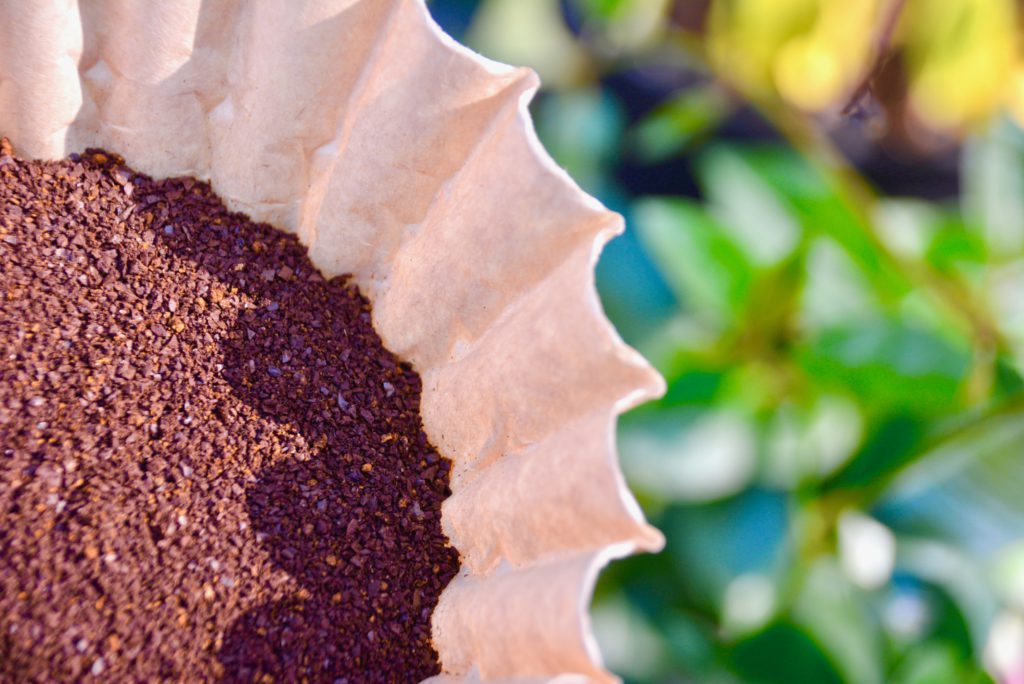 Beyond being used to

make coffee

, coffee filters can be used for a myriad of other things around the house to save you time and money.
Use a coffee filter as a snack bowl or as a shield between stacked plates.
You can also use coffee filters to catch food grease.
Read on to find out how else you can use coffee filters at home.
Have you ever found yourself with tons of leftover coffee filters lying around the kitchen and you just don't know what to do with them? Luckily you came here to read these 10 unexpected ways to use coffee filters, so you can say goodbye to that problem forever.
Coffee filters are essential for most households, as there are only a few who don't like to start the morning with a cup of this delicious drink. Find out below how to use their simple shape and lint-free design in a much more creative way.
1. Shield between stacked plates
Honestly, this is one of the easiest ways to repurpose a filter. All you have to do is place them between the dishes to prevent the pieces of glass from scratching and breaking when there is object-to-object contact.
2. A snack bowl or a snack tray
If you don't like washing dishes, this is a great idea to avoid this somewhat boring chore. Simply use it for small bites, or you can even put two or three in one large bowl to create a unique snack tray.
3. Splatter shields
Honestly, we hate how much the microwave gets dirty. One reheat can cause us to have enough work for the whole evening. If you want to prevent food from splashing and blowing up on the walls of your microwave, simply cover your plate or bowl with a coffee filter and that's it, problem solved.
4. Composting
Consider this method as it is a great way to reduce the amount of waste that ends up in landfills. Once they get wet, the process will go as quickly as possible. You can find more information about composting coffee filters here.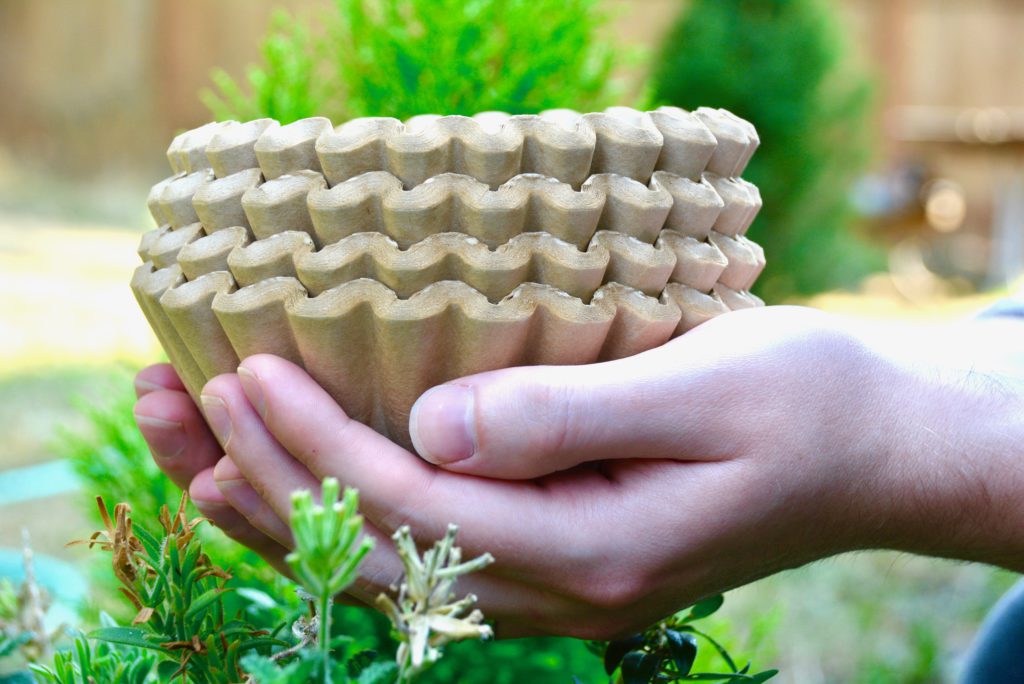 5. Window & glass cleaner
As we mentioned before, coffee filters are lint-free, which makes them perfect for cleaning surfaces like glass or windows. Whoever replaced paper towels with filters didn't remain indifferent, as they really give no-streak shine.
6. Tea strainer
You went on vacation, but you don't have a tea strainer in your new kitchen? Oh no, what to do? No need to despair, simply use coffee filters. They are also a great option for anyone who hates seeing leaves floating around.
Put one filter in the cup and secure it with a rubber band, after making sure it won't move, put a few tea leaves in it and only then pour hot water. Simple as that!
7. Oil-blotting sheets
We believe that this is one of the most unexpected ways to use coffee filters. Honestly, why spend money on such expensive products when you already have them at home? It would be better to set it aside and invest in something smarter and more useful.
You can make your own DIY oil blotting sheets by cutting a coffee filter into squares and using them whenever your complexion needs a touch of refreshment.
8. Popsicle drip catcher
Does it annoy you when your kid gets dirty while eating ice cream? Trust us, you're not the only one! There are a bunch of parents, grandparents, nephews, and babysitters who suffer the same pain as you.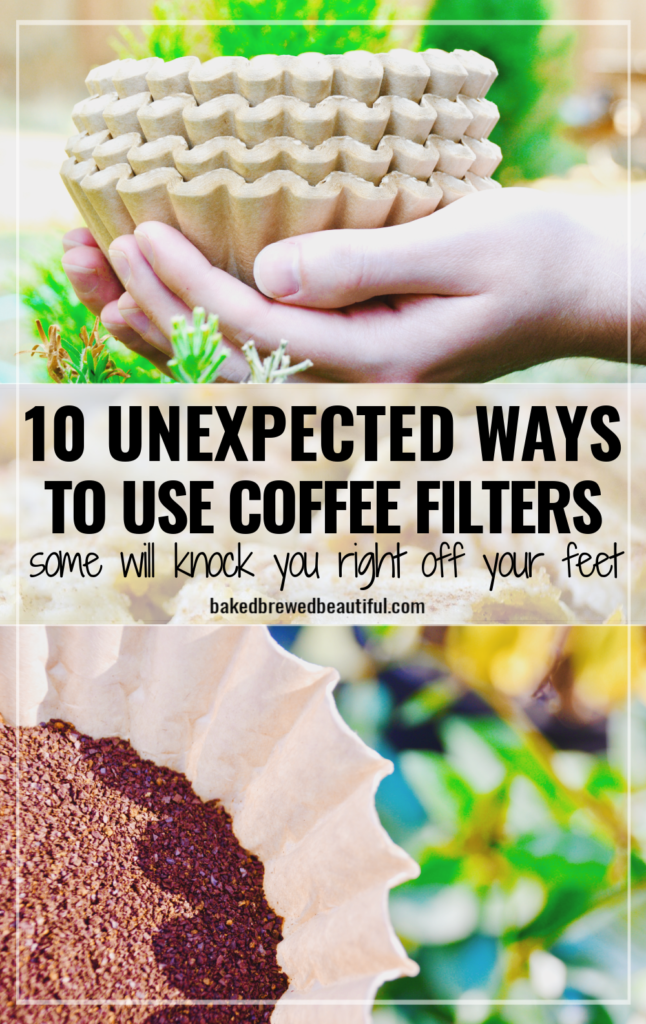 Therefore, next time, cut a hole in the center of the coffee filter and slide an ice stick through it. This will prevent the kids from dirtying their hands, as well as walls, furniture, etc.
9. Food grease collector
Have you ever thought that these filters can make your food healthier? Wondering how this is even possible? Let us explain.
Namely, thanks to their structure, coffee filters have a great ability to absorb excess oil and fat in many foods. Does your bacon turn out to be unnecessarily greasy at the end of every baking? Coffee filters for your easiest solution, all you have to do is put bacon in the filter to absorb the excess fat and grease.
10. Oil drip catcher
Did you know that your coffee filter can be used to prevent those pesky oil droplets from sliding down the bottle and messing up the kitchen? We have to console you, this kind of situation is not rare and happens to everyone, even those who try to avoid it at all costs.
If you want to prevent it in the future, make a hole in the middle of the filter, lay it on top of the bottle, and secure it with a rubber band, it should be a game changer.
What do you use coffee filters for?
Do you use coffee filters in any unconventional way? Tell us more in the comments section below. We look forward to reading your answers.
Do a world of good with your next coffee purchase by supporting the most sustainable & altruistic coffee brands.
Subscribe to my newsletter to receive exclusive access to my FREE resource library & grab this list of the top Eco-Friendly & Altruistic Coffee Brands of 2022.
PLUS, be the first to grab bonus recipes and other awesome coffee freebies. Sign up below!