From preparing desserts to marinating meat, you can use your leftover coffee in many creative ways!
Guest Post By: Alana Jay, Founder of Crazy Coffee Bean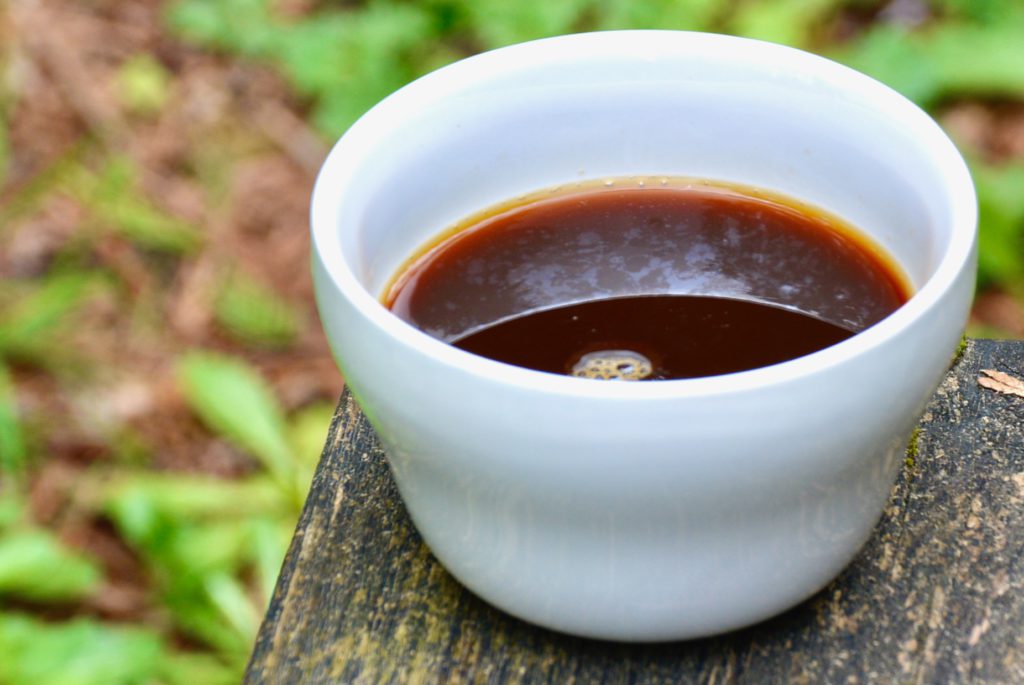 As people are looking for ways to reduce waste in their homes, coffee is not likely to be an item that first comes to mind.
But there are actually a number of creative ways you can reuse your leftover coffee.
Cold coffee can be used to make delicious desserts such as tiramisu or coffee cake.
Grab the free recipe card & downloadable checklist for tiramisu at the bottom of this page or

jump to it here

!
Do you often find yourself with leftover coffee in your pot or mug upon the morning's end (or whenever you drink coffee)? No need to pour it down the drain! Whether it's drip coffee or leftover pour over coffee, there are numerous ways to put that old, cold coffee to good use.
From preparing delicious desserts to marinating meat, you can save and repurpose your coffee in multiple ways. Read on to learn 10 ways to use your leftover coffee!
1. Prepare some delicious tiramisu.
There are many recipes for the classic Italian tiramisu dessert. While some state that rum (or another type of alcohol) is the best way to achieve that "wow" effect, others argue that adding shaved chocolate is the trick. But no matter who is right, all of the classic tiramisu recipes include coffee. The coffee is used for dipping and soaking your ladyfinger cookies in to soften and create a cake-like texture.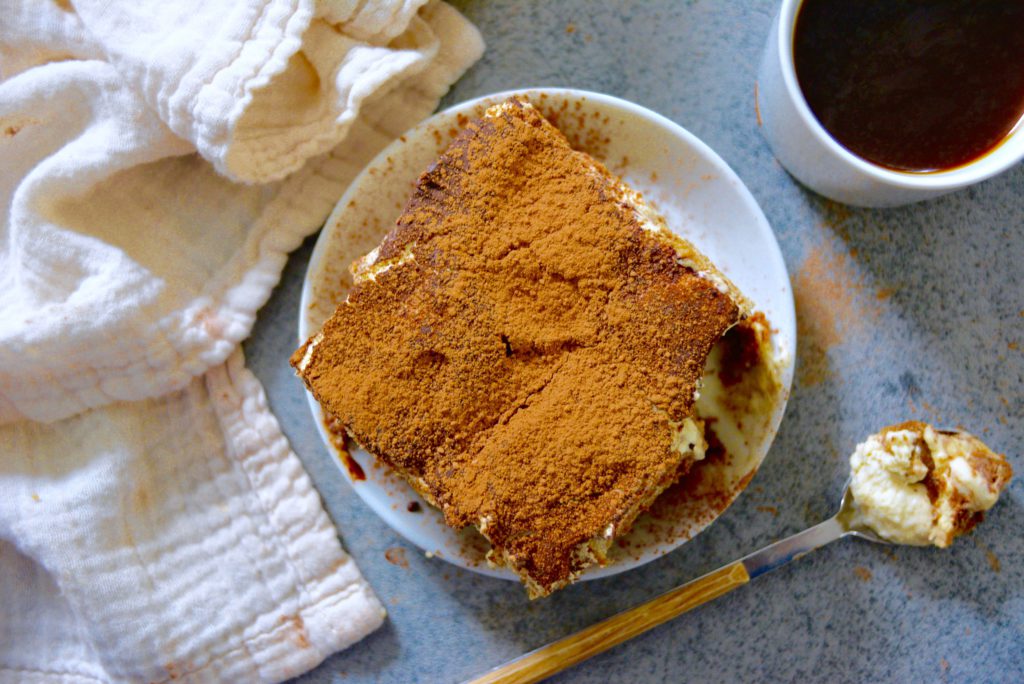 You will need strong, cold coffee for tiramisu. Coffee brewed with a moka pot or French press works really well for this. But if you prefer a more subtle coffee flavor, cold drip coffee will work too. Spike it with the liquor of your choice and layer those cookies away with the delicious mascarpone.
2. Freeze it into ice cubes.
One of the easiest ways to repurpose your leftover coffee is to make coffee ice cubes. Just pour the coffee into an ice tray and put the tray into the freezer. Whenever you want a chilled coffee beverage, pop a couple of cubes out into a glass, and pour some milk on top to make an iced latte at home.
You can also add a couple of frozen coffee cubes to your cup to improve watery coffee. This will certainly add some extra caffeine punch to it.
And how about indulging in some espresso tonic? Simply add a few frozen coffee cubes into a tumbler and pour the tonic water over it. If you are up for a boozy version of it, a spiked espresso tonic might be a great option for you. Simply add a splash of gin to your drink and enjoy your cocktail in seconds.
3. Use it in a meat marinade.
Are you tired of your classic meat marinade recipe? Then, why not add a creative twist to it by using your leftover coffee?
Coffee works well with all sorts of meat, especially if you are preparing a steak or a roast. The natural coffee acids help tenderize the meat without adding undesired flavor.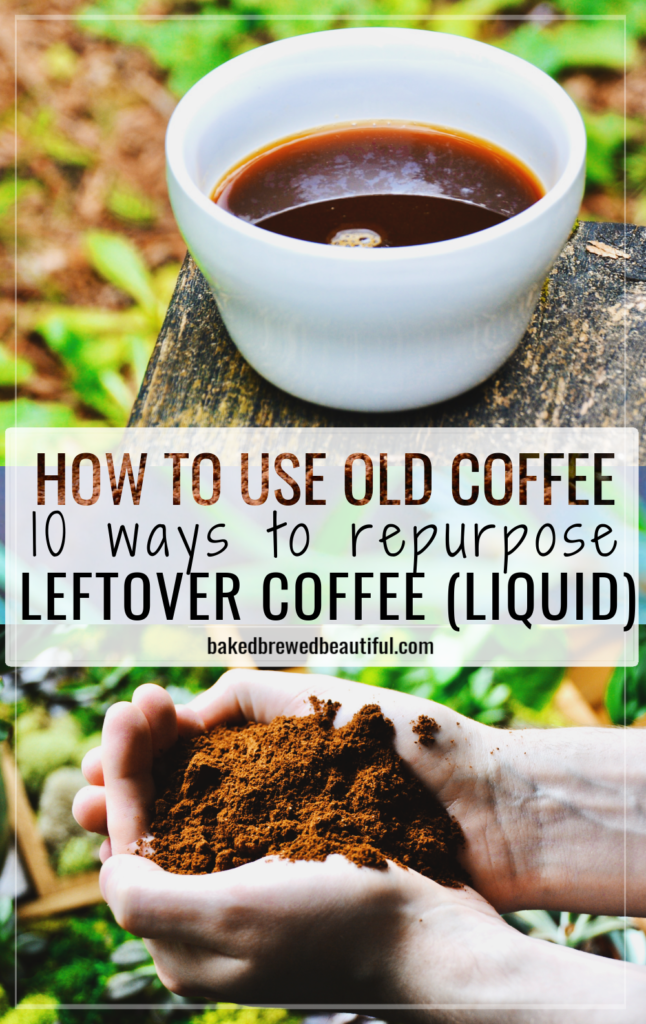 When preparing a meat marinade, add a splash of balsamic vinegar, soy sauce, and Worcester sauce to your coffee. Combine it with some dijon mustard, garlic, and pepper. Coat your meat in the marinade mixture and keep it in the fridge overnight.
Discard the marinade before cooking. Grill the meat to reach the desired temperature and enjoy tender and juicy steak!
4. Whip up some ice cream.
Do you feel like a refreshing dessert? Why throw away your remaining coffee when you can turn it into delicious coffee-flavored ice cream.
Coffee ice cream is a perfect option for hot weather and it only requires a few simple ingredients such as heavy cream, eggs, milk, vanilla, sugar, and of course, your leftover coffee.
You will certainly get your caffeine boost while indulging in this dessert, and storing it in the freezer will allow you to enjoy it even a week after preparing it.
5. Bake it into coffee cake.
You might have noticed that many baked goods recipes that you find online include instant coffee. This is simply because it is quick and easy to prepare. However, your brewed coffee can be a perfect substitute for instant coffee, and coffee cake is no exception.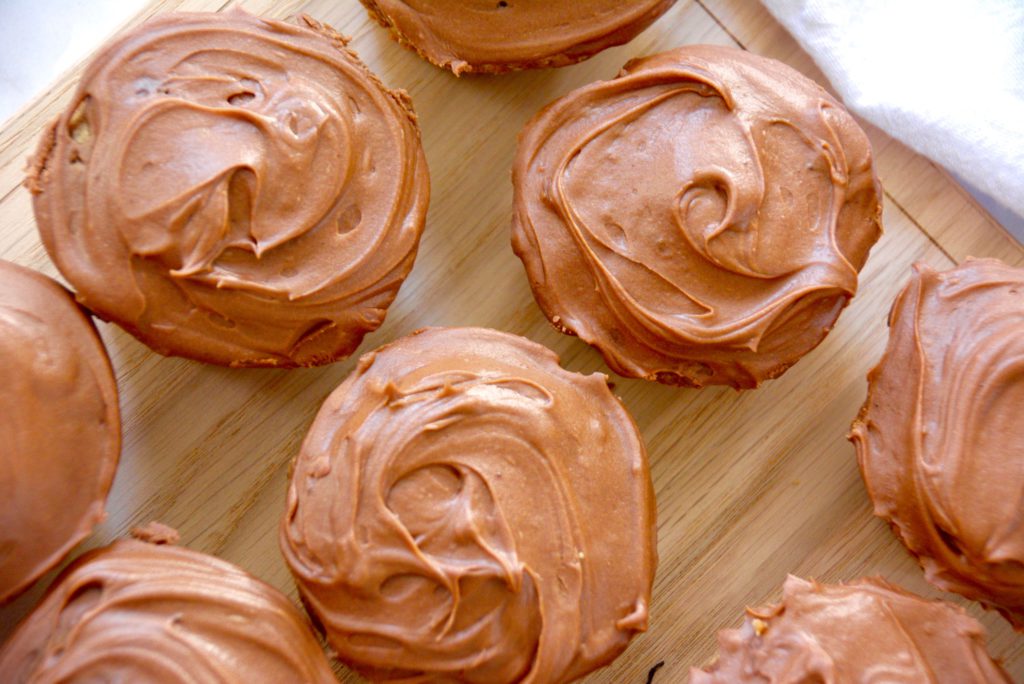 Strong coffee will be best for making a coffee cake as you want to add flavor to your cake. If your coffee cake recipe calls for instant coffee powder, and you are using brewed coffee, make sure to measure how much brewed coffee you are adding and subtract that amount from the liquid ingredients (milk or water), so your batter does not turn into a liquid mess.
6. Use leftover coffee for overnight oats.
If you want to give your morning oatmeal an unusual twist, use your leftover coffee to soak your oats through the night. It will give a nice taste to your breakfast meal and will taste great with added banana, peanut butter, or nuts.
This two-in-one combo will also offer you the energy you require to stay alert and start your day feeling refreshed and energetic. It is also a great alternative if you have gotten bored of your oatmeal's same old taste.
7. Make a coffee smoothie.
Are you a smoothie lover? Coffee can be an excellent addition to it! You can add any ingredients you have into your blender and whip up a delicious drink with coffee that has gone cold.
Pour your coffee into the blender, add some milk, yogurt, or ice cream, throw in some bananas, seeds, maca powder, or any healthy additives you normally use, chuck in a few ice cubes, and press that "Blend" button. The coffee smoothie will help you revitalize as well as energize throughout the day.
8. Freeze it into popsicles.
If you do not want to over complicate your life by using a mixer to prepare ice cream, freeze the leftover coffee into coffee popsicles instead. It is a lot less time-consuming, and it takes minimum effort to prepare this yummy dessert. The only thing you'll need is a set of popsicle molds.
You can freeze a sweetened black coffee, or pour some milk into it. Simply pop the popsicle tray into the freezer for a few hours, and you're done. Refreshing coffee popsicles will be a real treat during a hot summer day.
9. Bake coffee cookies.
Coffee-flavored cookies are another great idea to use your brewed coffee. They will give you a caffeine boost during the workday, camping, or even hiking when you don't have time or resources to prepare a fresh cup of coffee.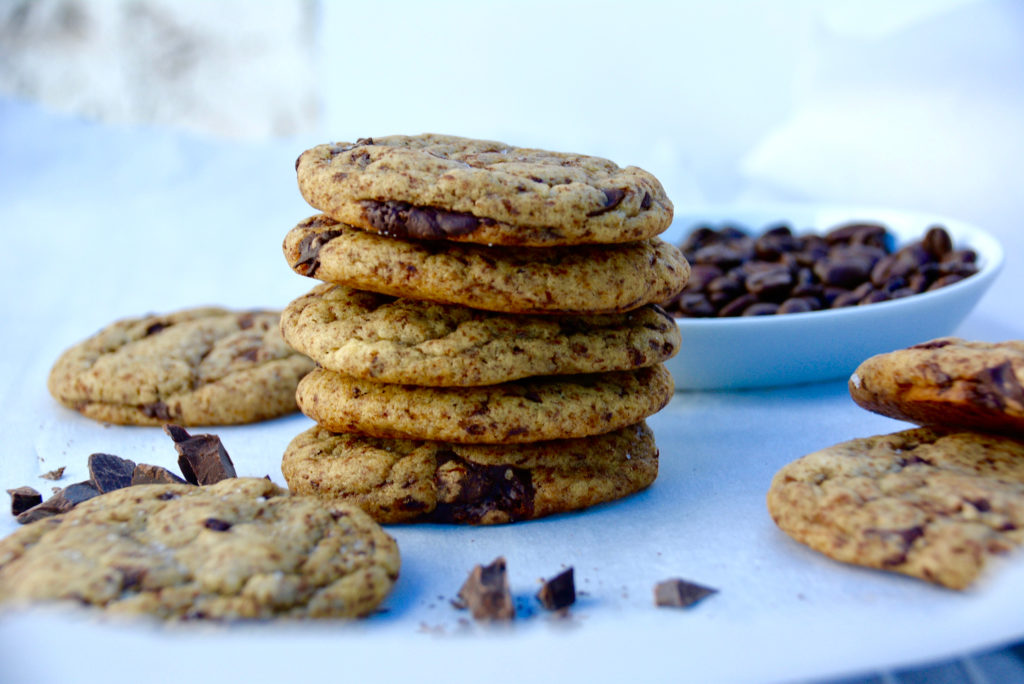 10. Prepare a salad vinaigrette.
Leftover coffee is not only a great option when preparing a meat marinade. You can also use your remaining morning brew to make a healthy, aromatic salad vinaigrette.
Coffee in the salad dressing will enhance the flavors of the other ingredients. You can combine coffee with almost anything, from balsamic vinegar to honey, or wine.
There are many ways to use up the coffee that went cold, and these are just a few alternatives you can choose from. So next time you get that cold coffee pot sitting on your countertop, use your creativity and prepare some delicious coffee treats instead!
Download the recipe card & checklist for this easy tiramisu!
Grab my FREE Tiramisu Grocery Store Checklist To Make Baking Prep Super EASY
Subscribe to my newsletter to receive exclusive access to my FREE resource library & grab this Tiramisu Grocery Store Checklist & Recipe Card.
PLUS, be the first to grab bonus recipes and other awesome coffee pairing freebies. Sign up below!