Cold brew is more complicated than it seems & requires careful attention to avoid a few easy-to-make mistakes.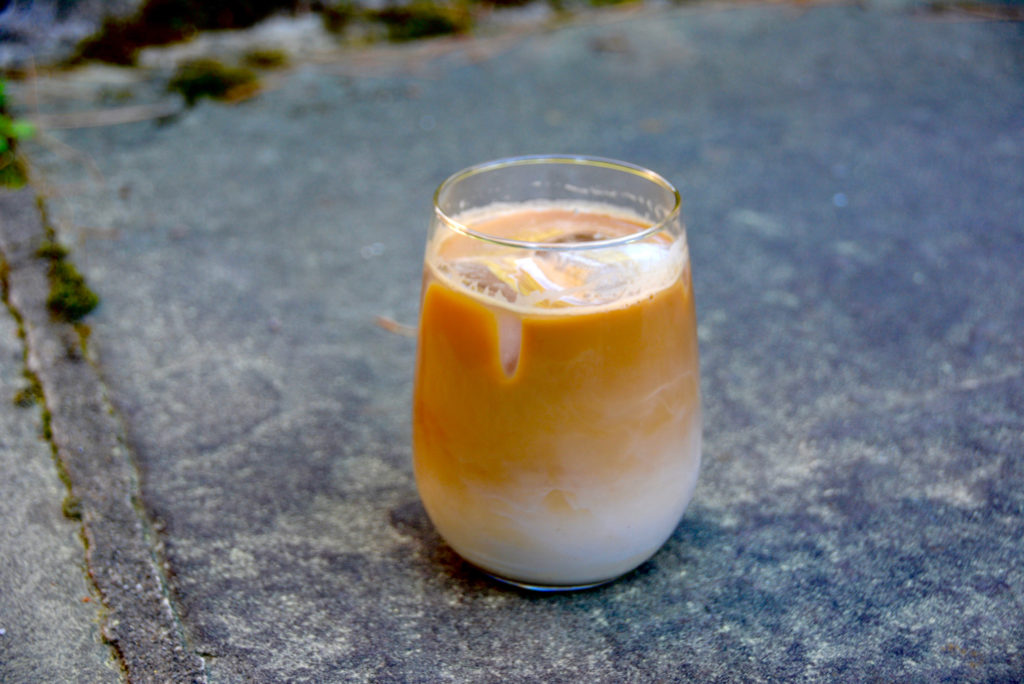 Cold brew coffee is made by slow-steeping water and coffee grounds for hours, resulting in a dark and intense cup of coffee.
Though it sounds easy, there are many little things that can make or break your brew during the cold brew making process.
Using quality water is much more important than using the right water temperature.
It's also imperative to get your coffee to water ratio just right.
Start our free cold brew course to learn how to make the best-tasting cold brew at home. Sign up at the bottom of the post!
Like pour over coffee, cold brew is a process that must be mastered. Though it may seem simple, it takes time and requires attention to detail.
But if you avoid the following cold brew mistakes during the brewing process, you'll be on your way to mastering the craft.
You're worried about the water temperature NOT the water quality.
Turns out that the water temperature doesn't matter THAT much. In terms of deciding between room temperature water and cold water, it really doesn't play a huge role in the overall result of your final cold brew.
One common mistake, however, that WILL affect the quality of your cold brew is the kind of water you use. Since water makes up the majority of the beverage, you want it to taste great. So if you aren't a huge fan of your home's tap water, go out and get yourself some fresh spring water if it's available. Or find another source of water that you do enjoy.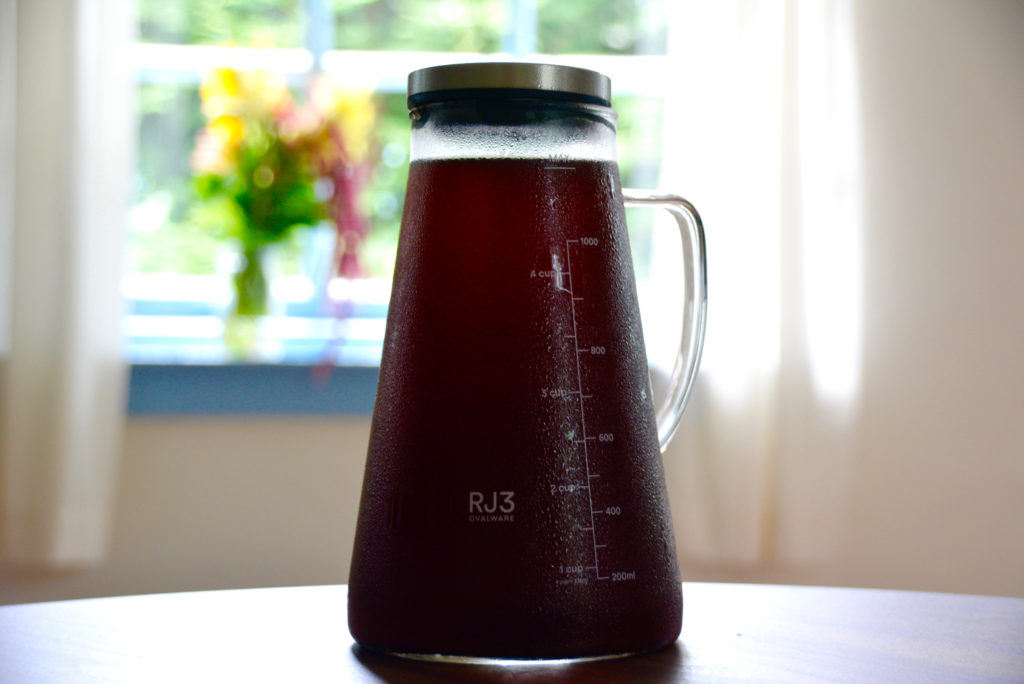 The Peak Water jug, as I've mentioned in previous posts, is a popular way to go for obtaining good water for brewing. You'll be able to test your home tap water and adjust the filter based on your water's hardness.
You're not letting it steep long enough (or the reverse).
Where you place your cold brew brewing vessel will determine how long you should let your cold brew steep. You have two options: set your cold brew coffee maker on the counter or in the refrigerator.
If you decide to steep on your kitchen counter at room temperature, it can take approximately 12 hours to brew properly. But if you want to steep your cold brew in the fridge, then another 3 to 5 hours are required to reach the same level of extraction.
I like to brew mine in the fridge because then it's already cold and ready for me to drink. The choice is up to you and really depends on your schedule!
You're using the wrong kind of coffee beans.
To brew excellent cold brew, you don't need to buy the best of the best. And please, I beg you, don't use your freshly roasted coffee beans that cost $30. It's really a waste of your good coffee.
Dark beans work really well for cold brew. I've found that it's smoother and less acidic than using light roast beans.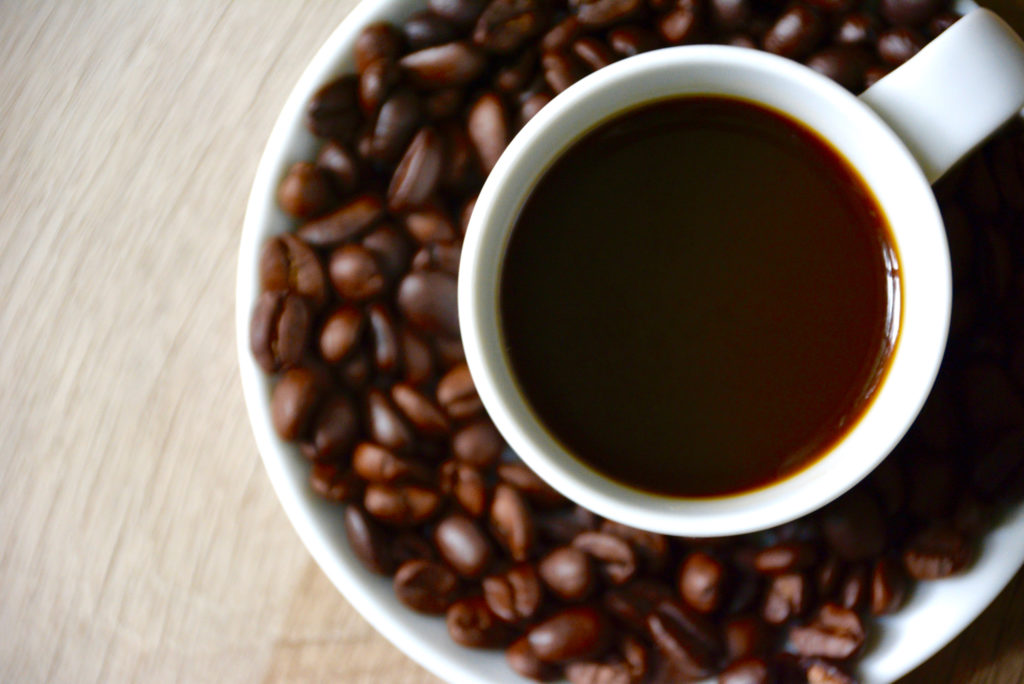 You also can use beans that are "older." By this, I mean maybe a few months old at the max, as it really won't make a big difference in the overall coffee quality.
Your coffee to water ratio is off.
A good rule of thumb is a 1:5 coffee to water ratio. It's easiest to think about this in grams. If you use 100 grams of coffee, you would need 500 grams of water.
This is the approximate ratio I use with my Ovalware Cold Brew Coffee Maker. I use my scale to measure out about 85 grams of coffee grounds and about 425 grams of water.
If you don't have a food scale, you can go with 3/4 cup of grounds for every 4 cups of water.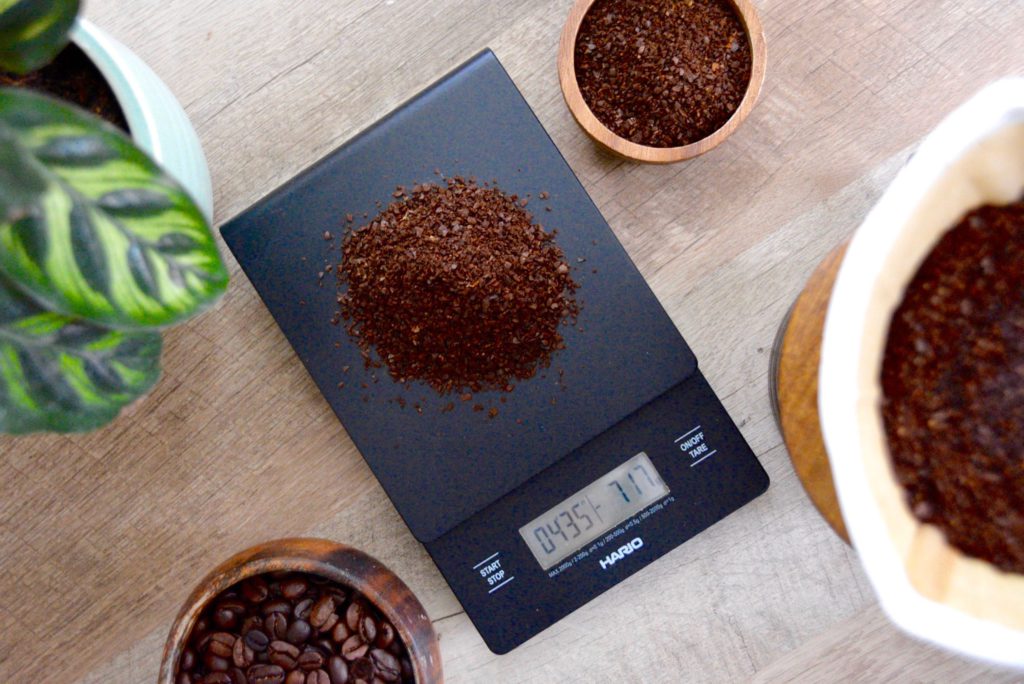 You're grinding the beans too fine.
Another common mistake you want to avoid when making cold brew is grinding your beans too fine. In making cold brew with coffee grounds that are too fine, you'll likely end up with over-extracted cold brew that is too bitter to enjoy. Plus, your fine grinds may even sneak through your cold brew filter, and no one wants coffee grounds in their cold brew — gross.
Instead, it's best to grind your coffee beans coarsely. To differentiate between the two grind sizes, you'll want to look at a few characteristics. Coarse grinds will have more variation in color as well as have some chunky pieces of coffee beans present in the mix. A finer grind will be a lot smoother and overall, will have a more even tone.
For more cold brew making help, start our free mini course & learn to make the best-tasting cold brew at home. Sign up below!
Learn to Make The Best-Tasting Cold Brew At Home!
Making cold brew coffee doesn't have to be difficult nor expensive, which is why we're offering you this free course. You will learn how to brew the best-tasting batch of cold brew as well as how to avoid some of the most common brewing mistakes.
Sign up to start the cold brew course today!