Grinding your coffee beans properly can give you more control over your brew, ultimately leading to a better cup of coffee.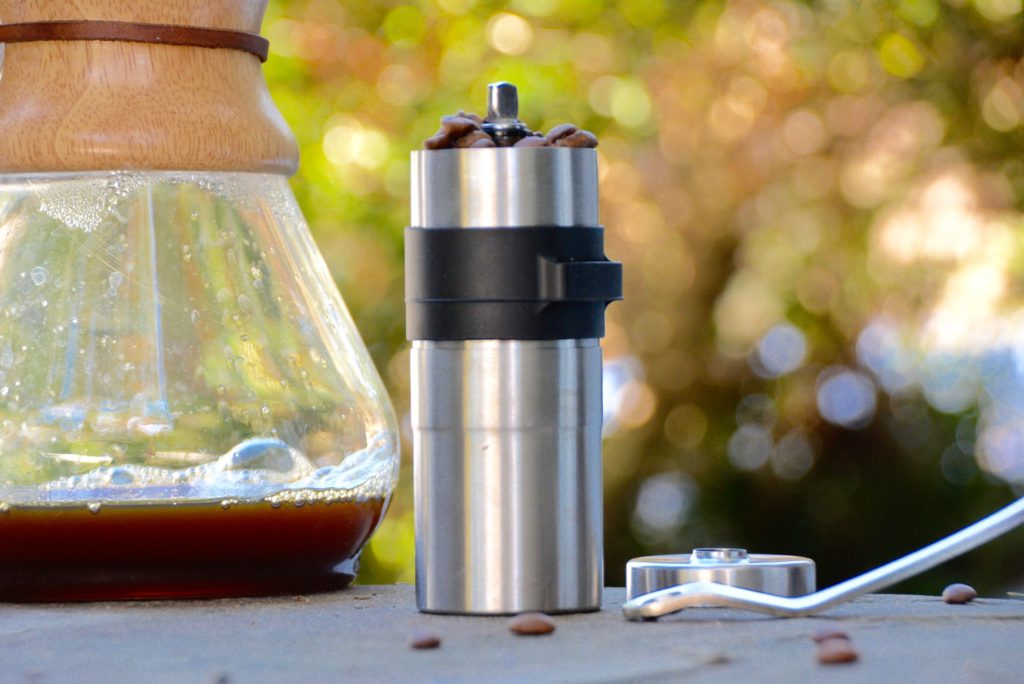 Grinding coffee beans not only ensures a level of freshness not found in coffee grounds, but also provides a more satisfying cup.
A burr grinder will provide you with the most consistent, uniform, and quality grind.
Dial in the grind according to your brew method and coffee roast.
Besides using quality coffee beans and a gourmet-type brew method (such as pour over), there are still a number of important details that go into creating a quality and consistent cup of coffee. One component of coffee brewing that often gets overlooked is the grinding of the coffee beans.
Grinding your beans at home, if done properly, can give you that much more control over your coffee brew. And having more control over the many coffee brewing variables is the dream for all coffee lovers. More control means less guesswork, which ultimately leads to better brews.
Read on to find out why grinding your beans is so important as well as learn the proper coffee grinding techniques.
Why should you grind your coffee beans at home instead of buying pre-ground coffee?
You are assured a level of freshness that pre-ground coffee cannot provide.
In opting to buy whole coffee beans, you are guaranteeing a level of freshness that is far above what you'll get from any pre-ground coffee. While certainly convenient, coffee grounds begin to get stale as soon as 24 hours after grinding them. Whole beans on the other hand degrade 10 to 14 days after roasting.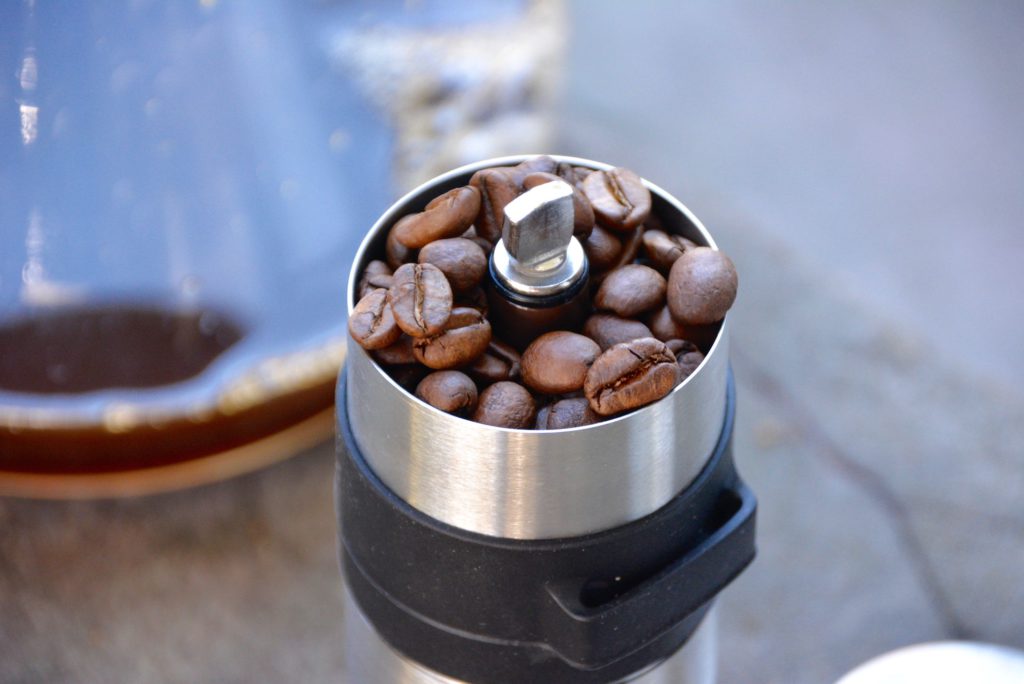 Pro Tip: You should look for whole beans that have been freshly roasted within the last two weeks for maximum coffee freshness. Local coffee shops and roasters are more likely to offer fresher whole bean options compared to your local grocery store.
Your resulting coffee brew is likely to taste better and be more consistent day in and out.
In addition to fresher coffee, grinding your beans should also help you to brew better-tasting coffee on a more consistent basis. With a grinder, you have more control over the exact grind size of your beans. This is key to a good coffee brew.
Each brew method and coffee type requires a specific grind size in order to properly extract the coffee's best flavors. So a coffee grinder, therefore, provides you with the opportunity to change the grind size to coincide with your brew method of choice as well as the coffee roast.
Having this kind of control over one more variable in your coffee brewing routine reduces the chance of guesswork, which should ultimately produce a more consistent and quality cup of coffee at home.
Note: I may earn a small commission when you make a purchase through some of the below links. Read my disclosure policy to learn more.
How do you properly grind coffee beans?
First of all, you need to invest in a burr coffee grinder.
Before diving into the proper techniques of coffee grinding, you need to get your hands on a burr coffee grinder. Burr grinders are known for providing more consistent, quality, and uniform results as compared to blade grinders. A burr grinder is made of two revolving burrs, and the coffee is ground in between the two surfaces.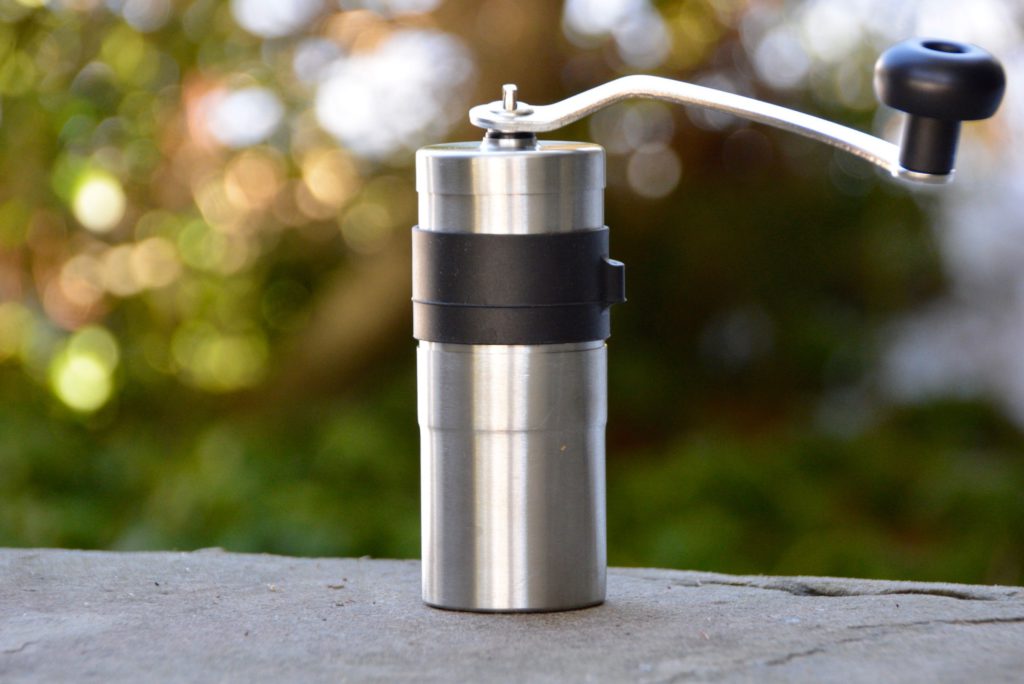 Now, there are two main types of burr grinders: conical burr grinders and flat burr grinders. Both have their own advantages, but you can't go terribly wrong with either option.
Lastly, you'll need to choose between an electric coffee grinder and a manual coffee grinder. This is a preference thing. Some coffee lovers like to have a manual grinder because it allows them to better connect with their coffee. Plus, you can take a manual grinder anywhere you go — ideal for camping. Electric grinders are larger and tend to be more expensive, but they get the job done in a flash and dial in the grind at the touch of a button (the phrase 'dialing in' is described below).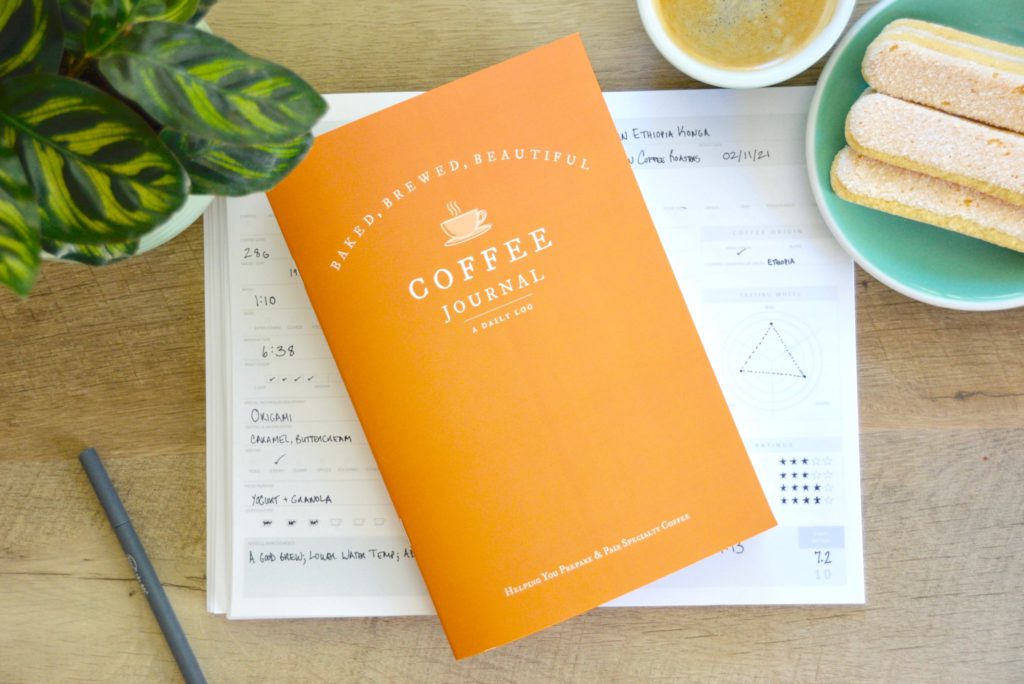 Track Your Daily Coffee Routine With The
Coffee Journal
The Coffee Journal helps you to capture the most important details of your daily brewing routine in one organized location.
In recording your regular brewing process, you can refine your cup of java & enjoy more consistent, quality coffee at home.
Get Started For Only $24
Or grab the digital version for only $18
You can't go wrong with the manual Porlex Mini Grinder II (pictured). It not only boasts of a ceramic burr grinder, but it's so small that you can bring it with you just about anywhere. For an electric option, Breville's Smart Pro Coffee Bean Grinder is certainly a splurge item but well-worth the investment (both of these items I own and use in my own kitchen!).
If you're looking for more coffee grinder recs, here is a great list of the best manual coffee grinders of 2021 and a list of the best electric coffee grinders of 2021.
Only grind what you need.
Grinding more beans than you need for your brewing session is a big mistake. You should only grind the exact amount of coffee that you need for that specific brew session.The reason for doing this is that ground coffee starts to get stale a lot quicker than whole beans as previously mentioned.
This is where a scale comes in handy, so you can precisely measure the amount of beans you need before grinding. See post on how to use a scale in coffee brewing.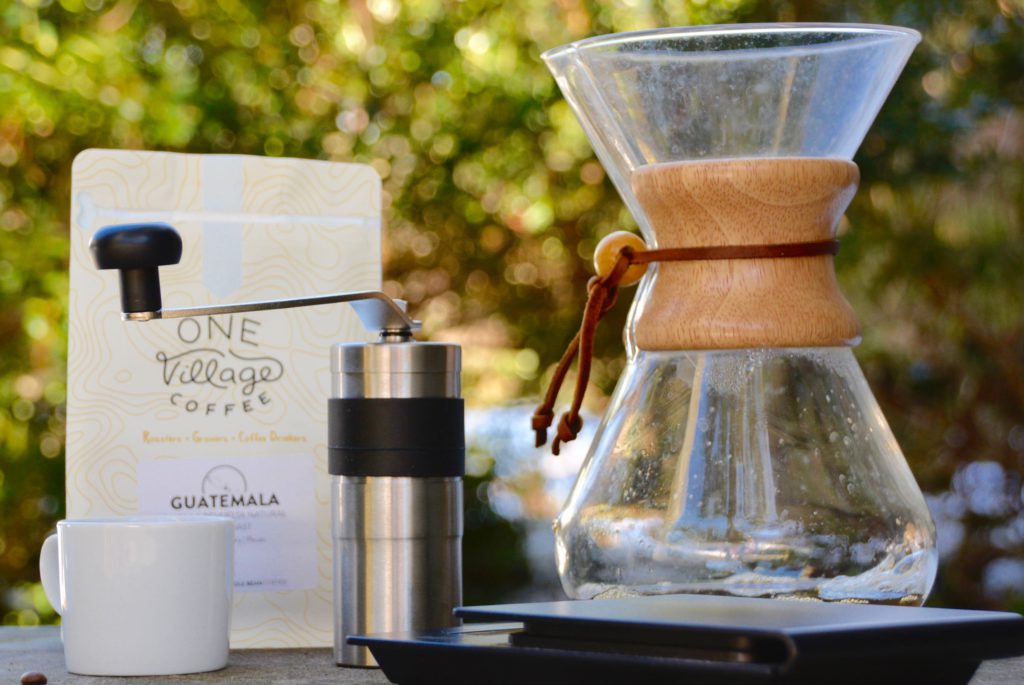 You'll need to dial in the grind.
After you've weighed out your coffee dose (the coffee amount you're going to brew), you need to dial in the appropriate grind size. The phrase 'dialing in' simply refers to the step of finding the ideal grind setting for a specific coffee roast and brew method. Unfortunately, there's no one-size-fits-all since all grinders are different and each coffee is unique in its bean size, roast level, age, and so on.
Dialing in your coffee thus requires some work. This step will likely require you to play around with the different grind size settings. This is especially true if you're working with a brand new grinder. You will have to try different grind sizes to figure out which one is best for your particular brew method and coffee.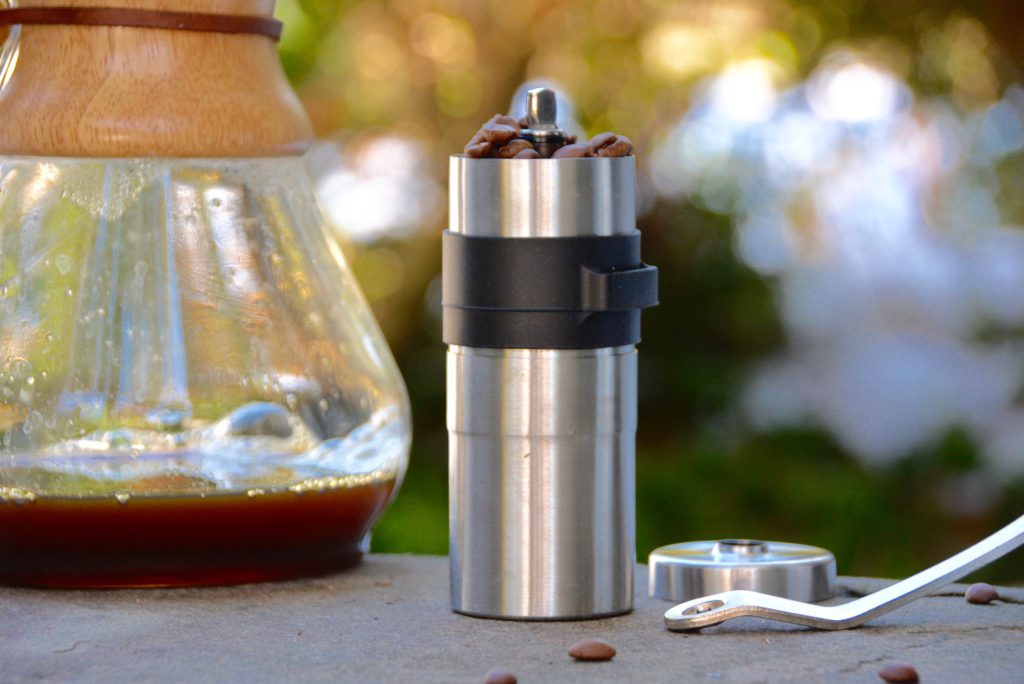 Fortunately, it gets easier over time. Once you find the sweet spot for your typical home brew method, you can usually base your future grinds off this grind size and adjust accordingly. Just know that you may have to still play around with your grinder with every new coffee you try. Since coffee roasts vary in size, density, and even moisture level, you will have to adjust accordingly.
To help you get started, here are the most popular specialty coffee brewing methods and their appropriate grind size recommendations:
Grind Size Recommendations by Brew Method:
Espresso
For espresso, the grounds need to be fairly fine. If too fine, however, the shot will be over-extracted and can test rather bitter. Oppositely, if too coarse, it will be under-extracted, which can end up tasting watery and sour. A good rule of thumb is to find a grind size that matches the texture of granulated sugar. A fine grind will be smooth and overall, will have an overall even tone.
Moka pot
For a moka pot, you should use a medium-fine to fine grind. The coffee grinds should look something akin to sand grains. If the grind is too fine (like in grinding beans for true espresso), some grounds may slip through the filter and into your final brew.
Pour over
You should aim for a medium-coarse grind for pour over instruments. The grinds will look similar to coarse or rough sand. Note that grinding beans too fine or too coarse will have a significant impact on the flavor of your final brew.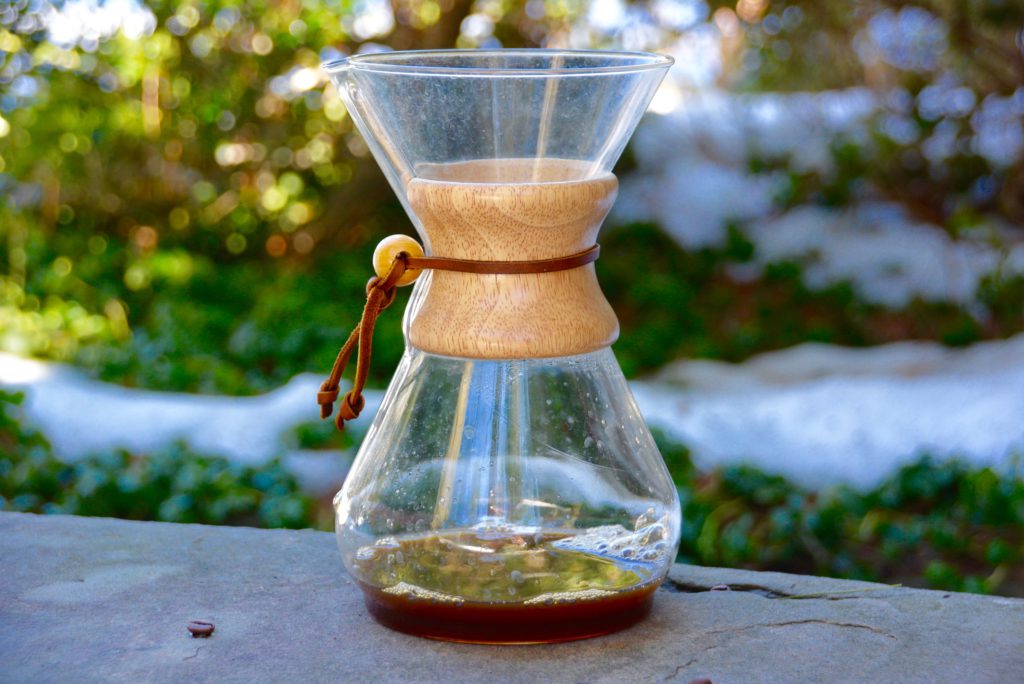 AeroPress
This AeroPress grind size gets slightly more complicated because there are several brewing methods (i.e. the inverted method, cold brew method, etc.). If you're using the basic method, the inverted method, or the cold brew method, you should use a fine grind. The grounds should resemble table salt. For the AeroPress pour over method, opt for a medium-coarse grind size.
Cold Brew
For cold brew, it's best to grind your coffee beans to a coarse grind size. This will be much larger than the previous grind size recommendations. Coarse grinds will have more variation in color as well as have some chunky pieces of coffee beans present in the mix.
If you're still totally lost when it comes to coffee brewing, download my FREE brewing guide for some extra pointers. It's a perfect complement to what's just been outlined in this article. Grab yours today!
Need a few pointers to brew better coffee at home?
Subscribe to my newsletter (free!) & get instant access to my FREE resource library to grab my free home-brewing guide!
PLUS gain access to more freebies like bonus recipes, coffee hacks & my personal coffee product picks and recs!