Find out where cold brew came from and why it's become one of America's most popular beverages.
Guest Post By: Wynand Barnard, founder of Total Coffee Base
The beginnings of

cold brew coffee

are somewhat debated.
One of the earliest records of this beverage recounts that Dutch traders of Indonesia introduced cold brew to Japan in the early 1600s.
Cold brew was introduced to America in the 1960s by Todd Simpson, inventor of the Toddy,
Read on to find out how to make your own cold brew at home!
As the world becomes more connected and globalized, different cultures are blending in ways never before seen. One prime example of this cultural exchange is the cold brew coffee phenomenon.
The process of cold brewing coffee involves steeping coffee grounds in cold water for an extended period of time, usually between 12-24 hours. This process produces a coffee concentrate that can be diluted with water or milk and served over ice.
Cold brew coffee has become a staple in coffee shops and restaurants all over the world, but where did this trend originate from and what has made it so popular? Read on to find out.
The origins of cold brew coffee
The history of cold brew coffee is somewhat debated, but it is believed that the Dutch traders from Indonesia introduced it to Japan in the early 1600s.
In the 1600s, Dutch traders sailed to Indonesia, where they discovered a method of brewing coffee that involved steeping coffee beans in cold water for an extended period.
This brewing method was popular among the Dutch because it allowed them to enjoy coffee without having to use heat to extract the flavor.
The cold brew method also produced a coffee concentrate that could be diluted with water, making it an ideal drink for sailors on long voyages.
The Japanese were already familiar with cold-brewed tea before this time, so it's not surprising that they quickly adopted cold-brewed coffee as well. In fact, the earliest documented record of cold brew coffee is called "Kyoto", which originated in Japan during the 1600s. This type of coffee earned its name due to the popularity of the drink in the city of Kyoto.
Cold Brew coffee's introduction to the United States
Over time, the popularity of cold brew coffee spread beyond Dutch colonies and Japan, but it wasn't much later that it became a widespread trend in the United States.
A man named Todd Simpson is credited with popularizing cold brew coffee in the US. In the 1960s, he began experimenting with cold water coffee brewing methods, which led him to create the Toddy coffee maker, a device designed specifically for making cold brew coffee.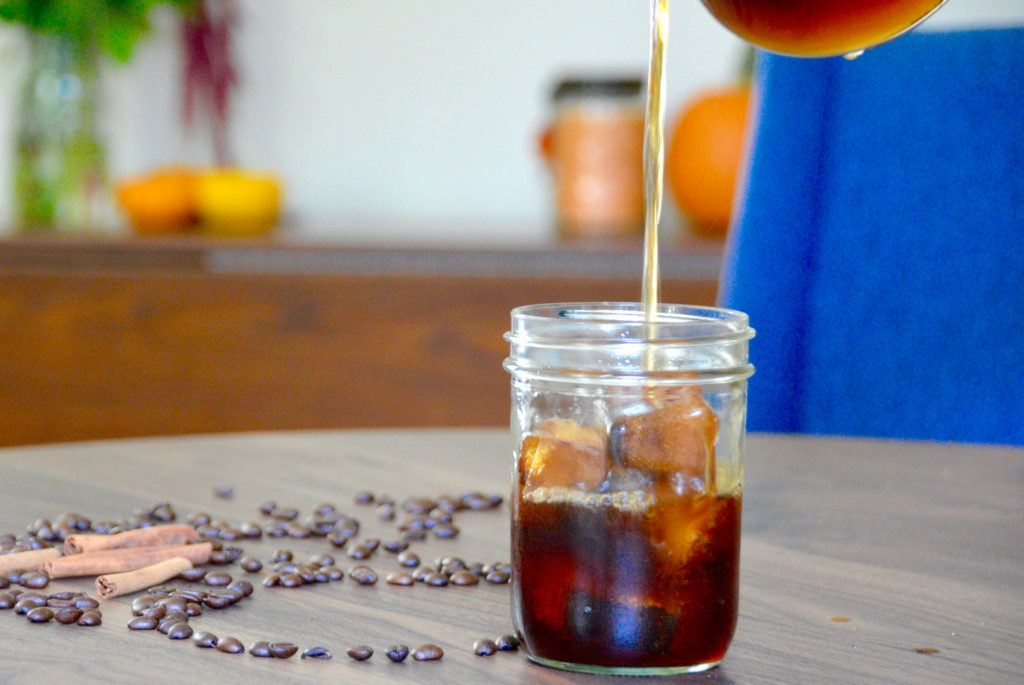 The Toddy coffee maker made it easy for people to make cold brew coffee at home, which helped to popularize the drink even further.
Why is cold brew coffee so popular?
Despite the long history of cold brew coffee, it wasn't until the early 2000s that the drink became a trendy beverage. One reason for this was the rise of specialty coffee shops, which began offering cold brew coffee as an alternative to traditional hot coffee.
These coffee shops also experimented with different brewing methods and flavorings, which helped to create a wide variety of cold brew coffee options.
Another reason for the rise of cold brew coffee is its perceived health benefits. Cold brew coffee has a lower acidity level than hot brewed coffee, which makes it easier on the stomach.
This lower acidity level also means that cold brew coffee is less likely to cause acid reflux or heartburn. Additionally, some studies suggest that cold brew coffee has more antioxidants than hot brewed coffee, which can help to reduce inflammation and prevent disease.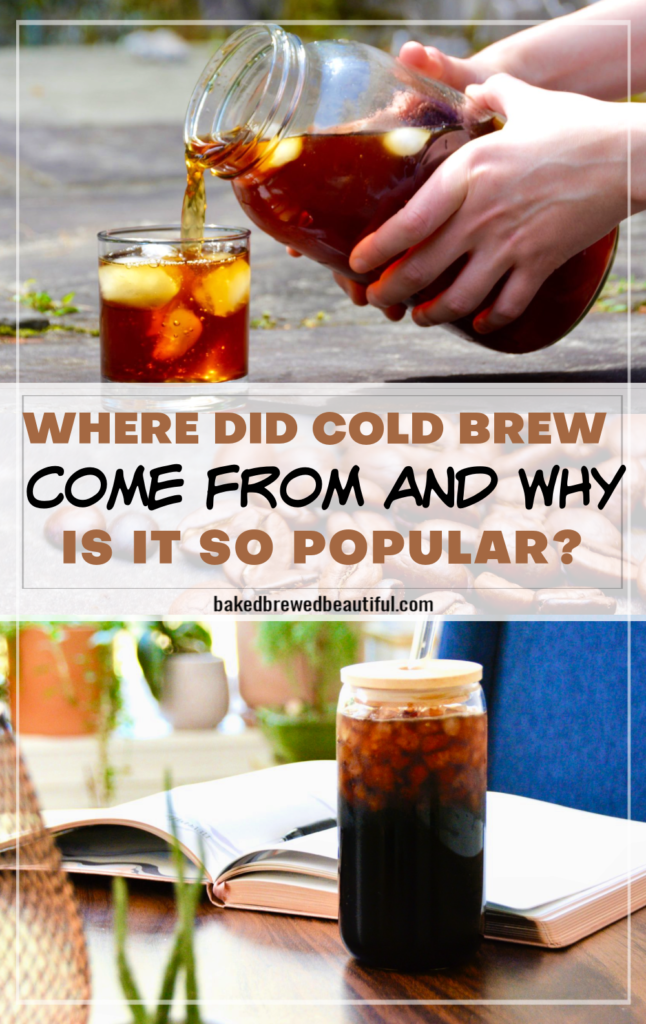 Another reason that cold brew coffee has become so popular is its versatility. Because it is a concentrate, cold brew coffee can be used in a wide variety of ways.
It can be diluted with water to make a refreshing iced coffee, mixed with milk for a creamy latte, or even used as a cocktail ingredient. This versatility has made cold brew coffee a favorite among coffee lovers and mixologists alike.
Lastly, and probably most importantly, cold brew coffee has become super popular because of its unique flavor profile.
Cold brew coffee has a smooth, rich taste that is often described as chocolaty or nutty. This flavor profile is achieved because the coffee is brewed slowly, which allows the beans to release their flavor gradually. And because cold brew coffee is made with cold water, it doesn't extract the bitter compounds found in hot brewed coffee, which can give it a milder flavor.
How to make cold brew coffee at home
Cold brew coffee is the perfect summer drink, but it can be a bit intimidating to make at home. Here's a quick, no-fuss method of making cold brew coffee easily from home without any special equipment or hassle..
You can follow along in this video:
Or take a look at the step-by-step instructions below:
Here's what you'll need:
1 cup of coarsely ground coffee
4 cups of cold water
A large jar or container with a lid
A fine mesh strainer or cheesecloth
Your favorite sweetener and milk (optional)
Here's what you need to do:
Combine the coffee and water in the jar or container and stir well.
Cover the jar with the lid and let it sit at room temperature for 12 to 24 hours.
After the steeping time, strain the mixture through the fine mesh strainer or cheesecloth into a clean container.
You can now dilute the cold brew coffee with water or milk according to your preference.
Add your desired sweetener and milk (if any), and serve over ice.
That's it! You now have a delicious and refreshing cup of cold brew coffee that you can enjoy at any time of the day.
A few tips to keep in mind:
Use coarsely ground coffee beans to prevent over-extraction and bitterness.
You can adjust the steeping time according to your taste preference. A longer steeping time will result in a stronger coffee flavor.
Store the cold brew coffee in the fridge for up to a week.
Now you know where cold brew coffee came from, why it's so popular, and how you can make it easier at home! What are you waiting for? Get brewing!
Grab my FREE Cold Brew Checklist & Recipe Card To Make Perfect Cold Brew Today
Subscribe to my newsletter to receive exclusive access to my FREE resource library & grab this Cold Brew Checklist & Recipe Card.
PLUS, be the first to grab bonus recipes and other awesome coffee freebies. Sign up below!