Try one of these 6 uniquely-delicious coffee drinks from around the globe that you can easily make at home!
Guest Post By: Jade Piper, small business owner and freelancer writer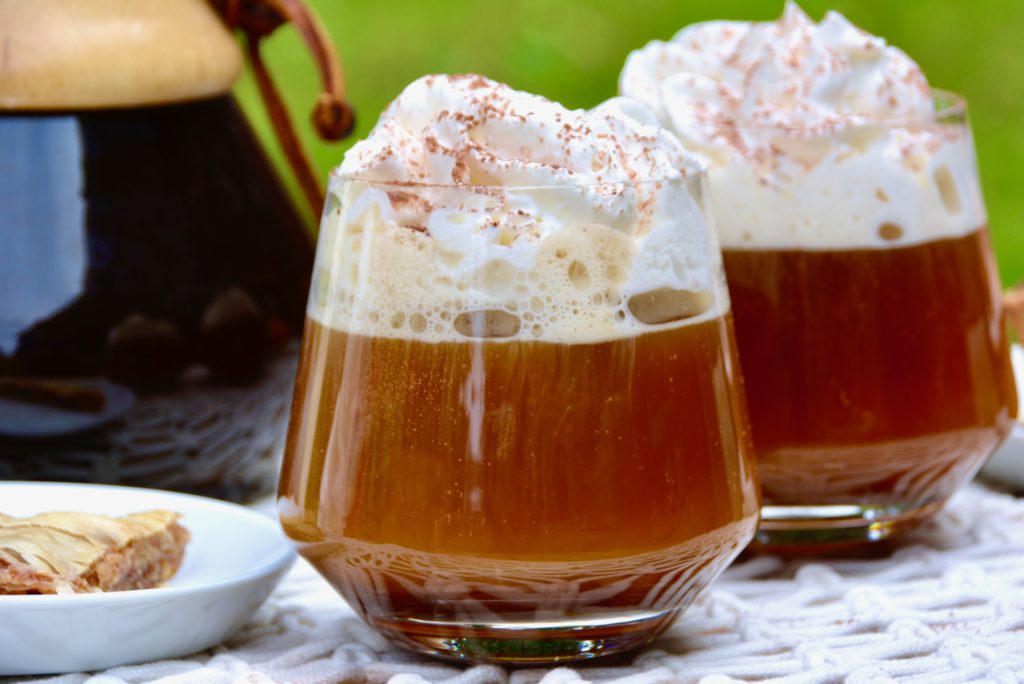 Drinking

coffee

is a ritual in many American homes, but sometimes it's nice to mix it up with a new coffee recipe.
If you're looking for a new coffee drink, there are a number of unique, global recipes that can add variety to your coffee routine.
From Vietnamese egg coffee to German Pharisäer kaffee, there's a new coffee recipe just waiting for you to try!
Are you tired of your usual brew and looking to shake things up? Or are you the adventurous type who's always interested in adding unconventional stuff to your bucket list?
Coffee lover or not, we guarantee these gourmet coffees are worth a try. So, get a kick out of the weirdest but insanely delicious coffee flavors worldwide.
Pharisäer kaffee is of German origin & boasts of sweet, alcoholic flavors.
A sweet treat and a potential guilty pleasure, Pharisäer, which directly translates to Pharisees, is an intoxicating coffee-based beverage from Germany and is the national drink of North Frisia. This one can be easily recreated with a clean coffee machine and store-bought ingredients.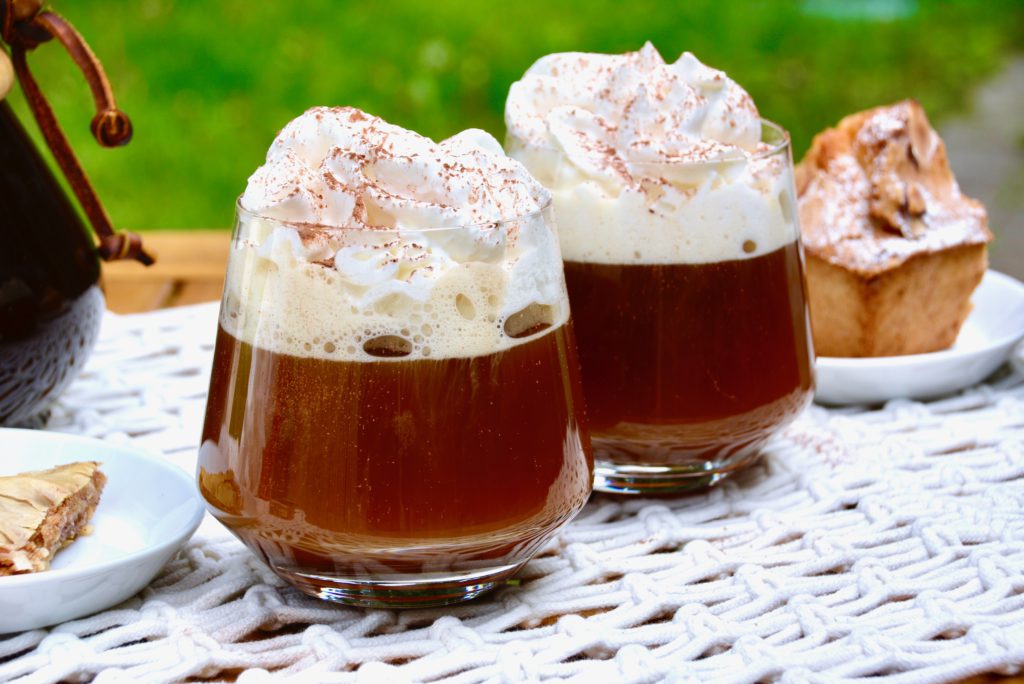 To make your own Pharisäer Kaffee, you need strong coffee grains of choice, a splash of brown rum, and is topped off with whipped cream traditionally served in a large toddy glass.
Thailand's Black Ivory Coffee may be the world's smoothest & priciest coffee.
Dubbed as the rarest coffee in the world, black ivory coffee hails from the northern parts of Thailand. It is produced by feeding arabica coffee beans to elephants and taking advantage of the natural fermentation process in their digestive system, which effectively enhances the flavor and takes out the bitterness of the beans.
Despite its weird origins, the elephant dung coffee is one of the priciest in the world, costing a minimum of $500 per pound.
Egg coffee is a Vietnamese coffee made of egg yolks & condensed milk.
Egg on your morning coffee? Why not? In Vietnam, tourists and locals are going crazy over its delectable coffee-based delicacy. It showcases a mix of local Vietnamese coffee, and a shot of espresso made creamier and sinfully good with whipped egg yolk, condensed milk, and a dash of sugar.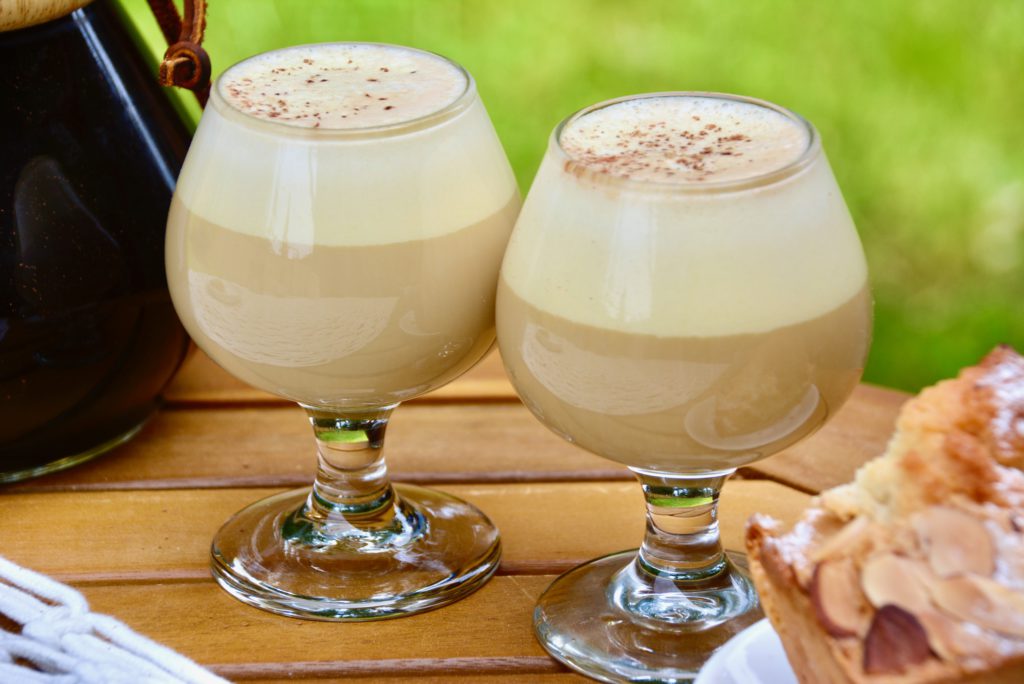 The egg coffee gives a rich, silky, and delightfully sweet flavor that will surely make you ask for seconds. Pairing your coffee with a savory breakfast will compliment it perfectly.
Kopi luwak boasts of one of the most unique coffee bean tasting notes.
Kopi luwak, or civet coffee, is perhaps one of the most controversial because of its origin. Best known for its smooth, earthy, and well-balanced flavor, kopi luwak is made from the poop of the palm civet cat, similar to Black Ivory Coffee. It is locally known as "luwak" in Indonesia.
The cats have a unique diet of ripe Arabica coffee cherries. They digest and produce fine fermented coffee beans. These are then collected to be washed, dried, and roasted. Kopi luwak is not only super famous but is also expensive, ranging between $35 to $100 per cup.
Kaffeost hails from Scandinavia, and calls for cubes of cheese.
Kaffeost is a Scandinavian cup of coffee that calls for cubes of cheese. But you cannot just use any cheese, as it requires leipäjuusto (or bread cheese) in Finland made from reindeer milk or "Finnish squeaky cheese" made from cow's milk in the United States.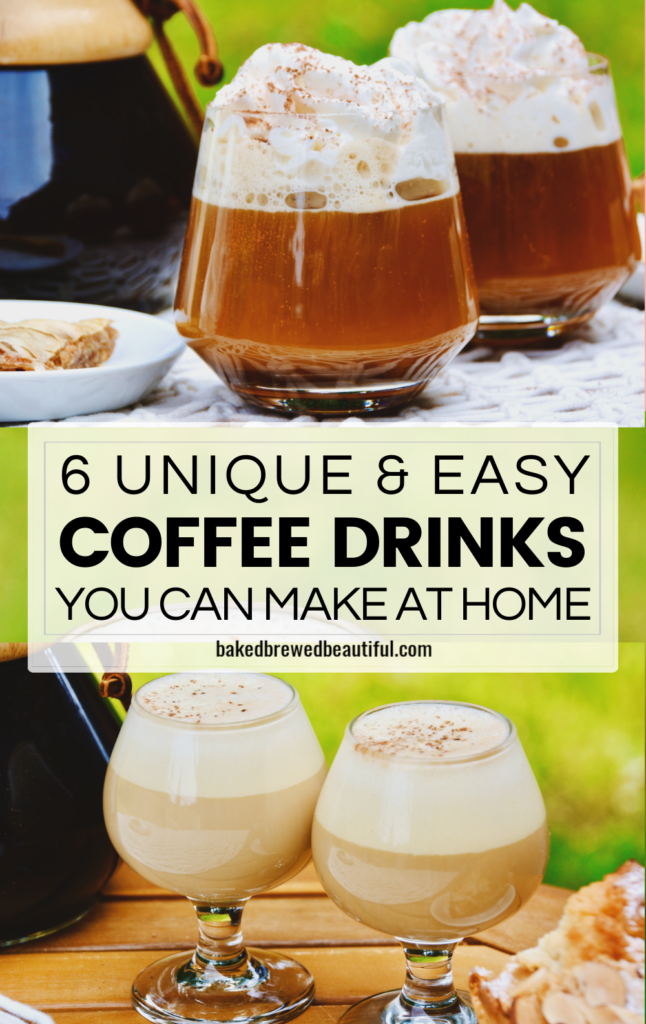 The goal is for the cheese cubes to soak up the unique flavors of a steaming cup of coffee. This traditional cup of coffee doubles as a soothing drink and a filling meal and is best enjoyed with a spoon.
Senegal's Café Touba is filled with robust spices and flavors.
Love all things hot and spicy? Then this extraordinary coffee concoction from Senegal might be what you're looking for. Named after the city of Touba, the refreshing spiced coffee drink is commonly offered in the country's many coffee shops and streetside kiosks called tanganas.
Its star ingredients include a spice blend of djar (Selim pepper) and cloves, giving the coffee an explosion of robust, spicy, and full-bodied flavors.
Need a few pointers to brew better coffee at home?
Subscribe to my newsletter (free!) & get instant access to my FREE resource library to grab my free home-brewing guide!
PLUS gain access to more freebies like bonus recipes, coffee hacks & my personal coffee product picks and recs!