Enjoy the best winter coffees by making a selection from our list of the 10 best winter specialty coffee drinks.
Guest Post By: Perfect Brew Coffee Blog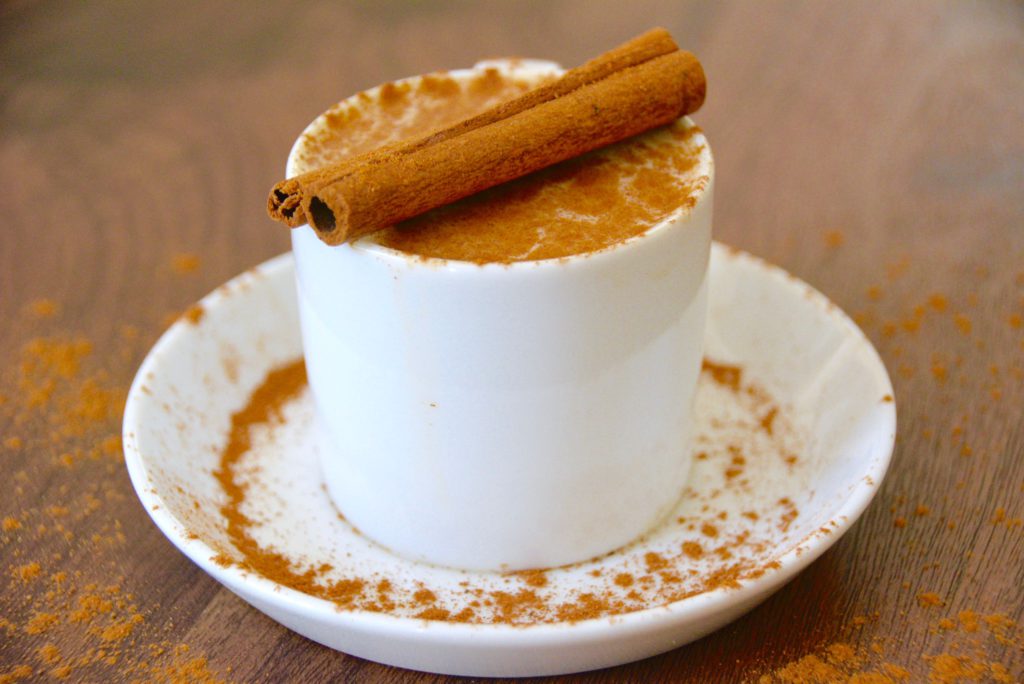 Winter and hot coffee certainly go hand in hand, but there are some coffee drinks that taste even better during this chilly season.
An eggnog latte is an excellent specialty coffee beverage to serve at holiday parties or cozy dinners with your family.
Mix it up by whipping up a café de olla, a traditional Mexican coffee recipe that was first crafted back in the early 1900s.
Want even more cozy coffee drink recipes?

Grab 5 free bonus recipes in the free PDF booklet below — jump to it here

.
With the cold weather approaching soon, many of us are looking forward to curling up with a cozy blanket and a tasty hot cup of coffee to keep us warm. And the great thing is you don't need to be a professional barista to whip up some delightful winter-inspired specialty coffee drinks.
Below is a list of ten seasonal beverages that you can make right from the comfort of your kitchen. Each of these coffee recipes gives off all the cozy vibes you are seeking this winter season.
Peppermint mochas top the list of most popular winter specialty coffee drinks.
You may have heard of this popular winter drink, as it was one of Starbucks' best-selling seasonal coffees. A café mocha is traditionally made by combining chocolate syrup, espresso, and milk. You can view an easy mocha recipe here.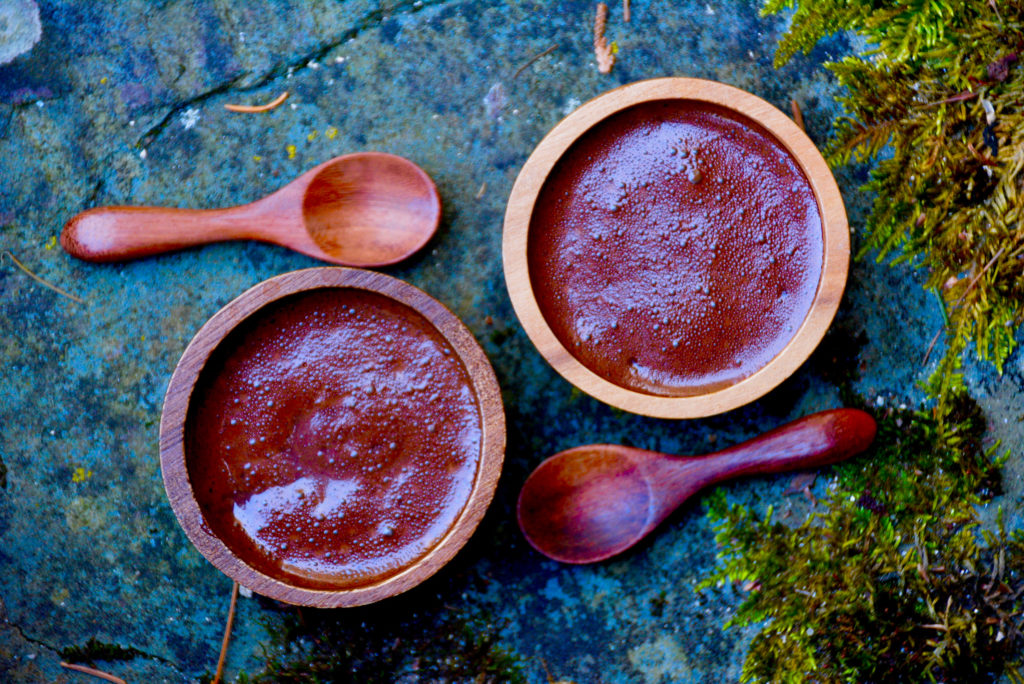 Now to make a peppermint mocha, the difference is in the chocolate syrup. Instead of using regular chocolate syrup, you will be infusing it with peppermint candy canes. Another option is to substitute the candy canes with peppermint-infused creamer. Lastly, top your milk foam with leftover crushed candy canes or add a whole one as a festive garnish.
Try something new by whipping up a café de olla, a traditional Mexican coffee recipe.
A café de olla is a traditional Mexican coffee recipe that was first crafted back in the early 1900s. To make this beverage, mix cinnamon, piloncillo (a raw form of cane sugar), and water until all of the sugar has completely dissolved. If you do not have piloncillo on hand, you may substitute it with brown sugar.
Add your freshly brewed coffee once the mixture has boiled. Then, turn off the heat and allow it to steep for about five minutes. Lastly, strain and serve your beverage with some extra cinnamon on top. It's a great recipe for beginners.
Iced dirty chai lattes with maple cold foam are delicious and simple to make.
Are you feeling a little adventurous this winter? Then you must try making this delicious dirty chai latte topped with maple syrup-infused cold foam. You may also enjoy this drink hot by using warmed milk.
Prepare your dirty chai latte (aka your standard chai latte paired with a shot of espresso) and top with your frothy cold or hot foam. See this recipe to make an easy 3-ingredient dirty chai latte.
Even though the maple cold foam may seem complex, it's actually quite simple to make. Combine brown sugar, maple syrup, and your preferred milk or creamer together. Froth the mixture until it has reached your desired consistency, and voilà – you have maple cold foam. Then, pour it over the top of your chai latte and enjoy!
Log cabin lattes are commonly enjoyed throughout New England.
This lovely winter-inspired coffee drink can be found throughout New England. It is made with espresso combined with maple syrup, cinnamon, and melted butter.
Top your beverage with whipped cream and ground cinnamon. Toasted marshmallows also make for a great addition if you really want to go the extra mile.
Hazelnut cappuccinos are best enjoyed on the chilliest of days.
This tasty hazelnut-infused cappuccino is so cozy and perfect for cold winter days. Plus, it's straightforward and quick to make!
Begin by preparing your espresso shots. Then, add a teaspoon of hazelnut simple syrup before adding your frothed milk. Top everything off with some ground cinnamon.
Gingerbread lattes are perfect for sipping on while watching nostalgic holiday movies.
If you are a fan of gingerbread cookies, you are sure to enjoy this beverage inspired by the iconic winter treat. A gingerbread latte is the perfect coffee to sip on while watching nostalgic holiday movies with your loved ones.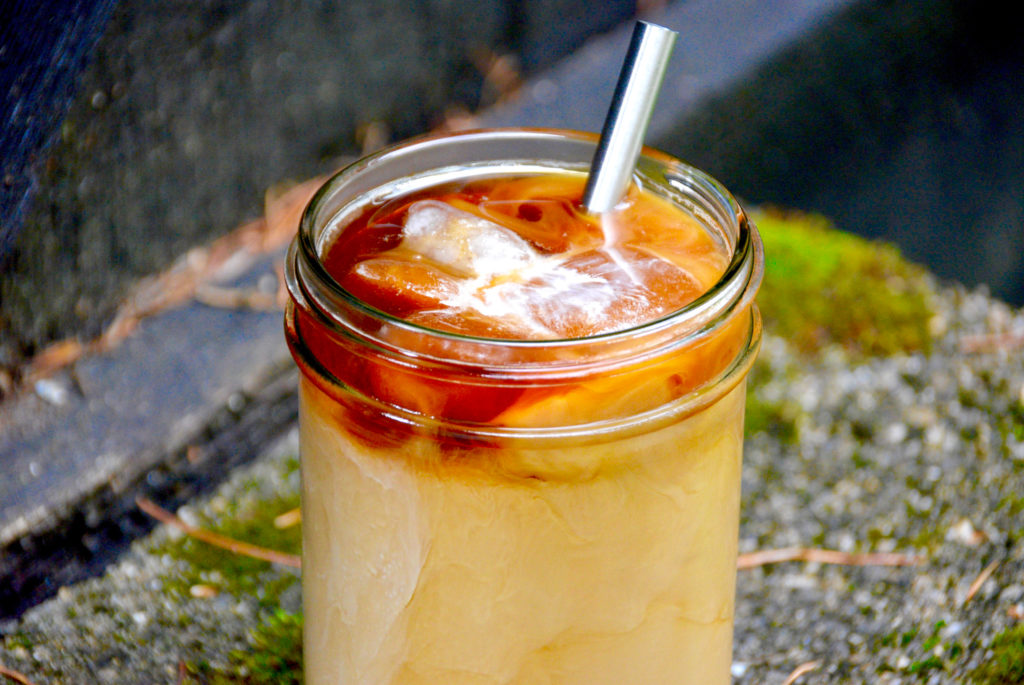 To make this beverage, heat your desired type of milk. Next, combine ground cinnamon, nutmeg, ginger, and brown sugar in a separate container. Mix and add a bit of vanilla extract. Then, froth milk until it has reached your desired consistency. Pour your foam over a cup of freshly brewed coffee and add ground nutmeg or cinnamon as a garnish. To view the exact measurements for this holiday drink, check out this gingerbread latte post!
Perk up your usual hot cocoa by making it into a toasted marshmallow café mocha.
This specialty coffee tastes just like a classic cup of hot chocolate but even better. The difference is that a toasted marshmallow café mocha is caffeinated, providing you with an energy boost to jumpstart the day. Prepare a classic café mocha and top it with marshmallow cold foam. You can either use infused simple syrup or prepare your own by toasting some marshmallows in the oven.
Cozy up by the fire with a pumpkin spice cold brew coffee.
While this drink may seem fall-inspired, many enjoy drinking pumpkin-infused beverages in the early winter months. This icy twist on the traditional pumpkin spice latte is perfect for all the iced coffee enthusiasts out there.
Froth pumpkin-infused creamer to make your cold foam. Although if you have a bit of time on your hands, we recommend making a homemade version. It is even more flavorful and contains slightly less sugar than store-bought creamers. Then, top your finished specialty coffee with some ground pumpkin pie spice.
Eggnog lattes are perfect for serving at holiday get-togethers.
This festive coffee beverage is made with everyone's favorite boozy winter drink – eggnog. Prepare one to two shots of your favorite espresso to start making the latte. Then, top the shots with a dash of ground nutmeg and steamed eggnog in place of milk or creamer. We also recommend using a cinnamon stick as garnish.
An eggnog latte is excellent specialty coffee to serve at holiday parties or cozy dinners with your family. Of course, you may always omit the booze and use non-alcoholic eggnog if preferred.
A peppermint iced coffee tastes just like Christmas in a cup.
This drink is so simple and fun to make! Whip up your usual iced coffee or cold brew. Then, add peppermint creamer or homemade peppermint cold foam. No matter which method you choose, your coffee is sure to taste like Christmas in a cup. To elevate the beverage slightly, garnish with some festive red or blue sprinkles.
Want even more cozy coffee drink recipes? Grab the free PDF booklet below!
Download My FREE Fall Drink Recipe Booklet
Subscribe to my free newsletter & get instant access to my FREE resource library to grab my free fall drink recipe booklet! PLUS, you'll find bonus tutorials, coffee recipes, and brew guides that don't get posted here on the blog!