Looking for the right ratio of coffee beans to water? Here's the perfect Chemex recipe along with a step-by-step tutorial.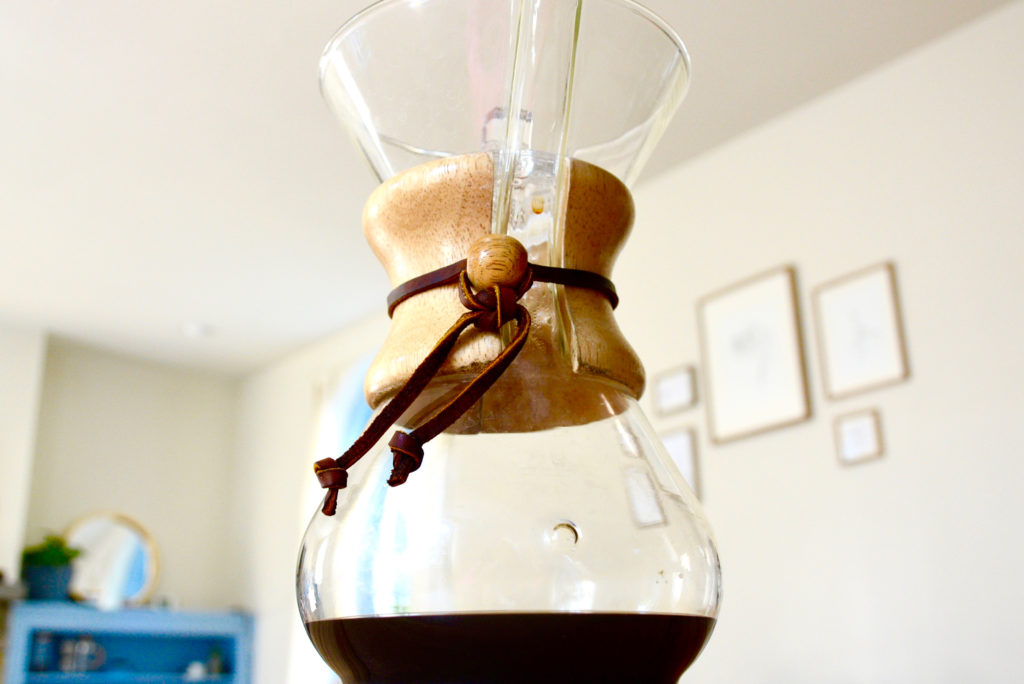 Chemex coffee is an aesthetically-pleasing and delicious way to make pour over coffee.
The ideal Chemex coffee ratio is 1:11 or 1:12, however, there may be a better ratio for you depending on how you like your coffee.
Besides the right ratio, there are several essential tools you will also need besides your Chemex to get good brew.
Find your perfect Chemex coffee ratio below!
Chemex coffee is a beautiful way to make a clean cup of pour over coffee. Not only is the resulting coffee consistent, but the coffee-making vessel itself is a work of art. However, getting a good brew from a Chemex requires the right coffee to water ratio, the right tools, and an attention to detail.
Here's a step-by-step tutorial on how to make perfect Chemex coffee for you right at home!
Get the condensed version of this Chemex recipe!
Join my newsletter to get instant access to my FREE resource library to grab my 5-Step Chemex Brewing Guide! You still get all the important info you need to make good Chemex coffee at home but in an easy-to-read PDF.
PLUS, be the first to find out about my newest coffee freebies, recipes, and bonus tutorials!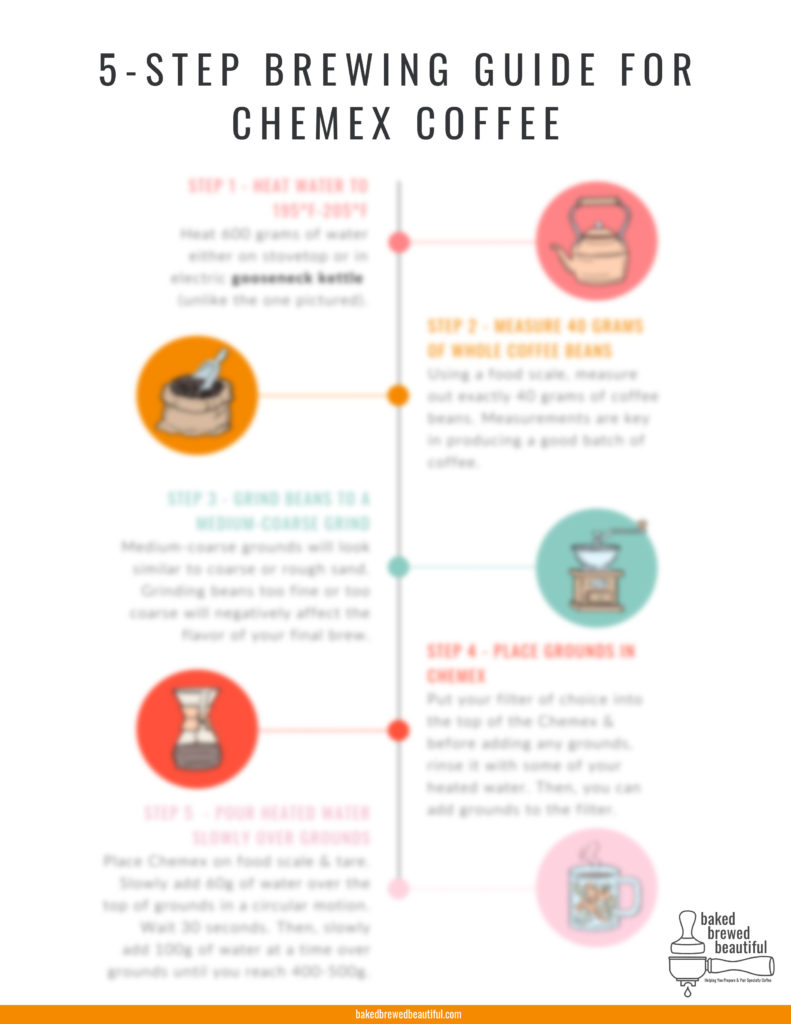 Note: This recipe is for about a three-cup yield. For a modified one-cup or two-cup yield, see last point below.
Heat water to 195℉ to 205℉ in a gooseneck kettle.
Heat about 600 grams of water either on the stovetop or in an electric kettle. It's imperative to use a gooseneck kettle (like the one pictured below).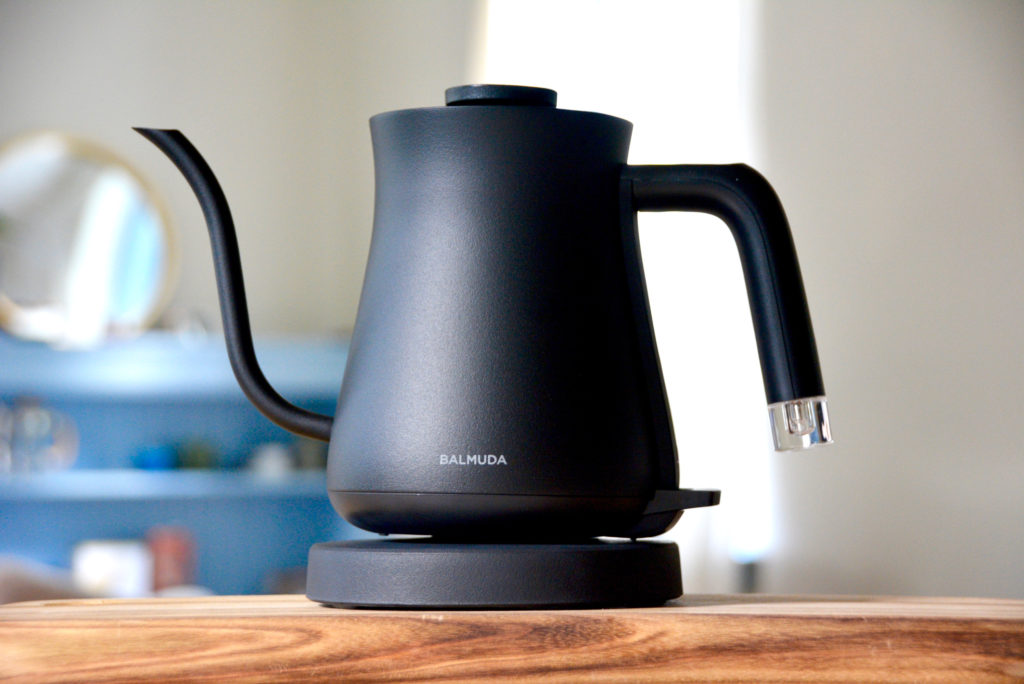 Gooseneck kettles allow for maximum control over where your water goes and allows you to control the speed of the water flow — both of which are important variables when making pour over coffee.
My favorite gooseneck kettle is Balmuda the Kettle. Though it doesn't have a thermometer, I have a kitchen thermometer that I just stick into the water to measure the temperature. I prefer it over Fellow's Stagg because of Balmuda's design and heating speed. It heats water in about 2 minutes, and I am in love with the dim light at the end of the handle — very hipster.
You should aim for your water temperature to reach 195℉ to 205℉. You want it to fall somewhere in this range, otherwise you run the risk of burning your coffee or under extracting your beans.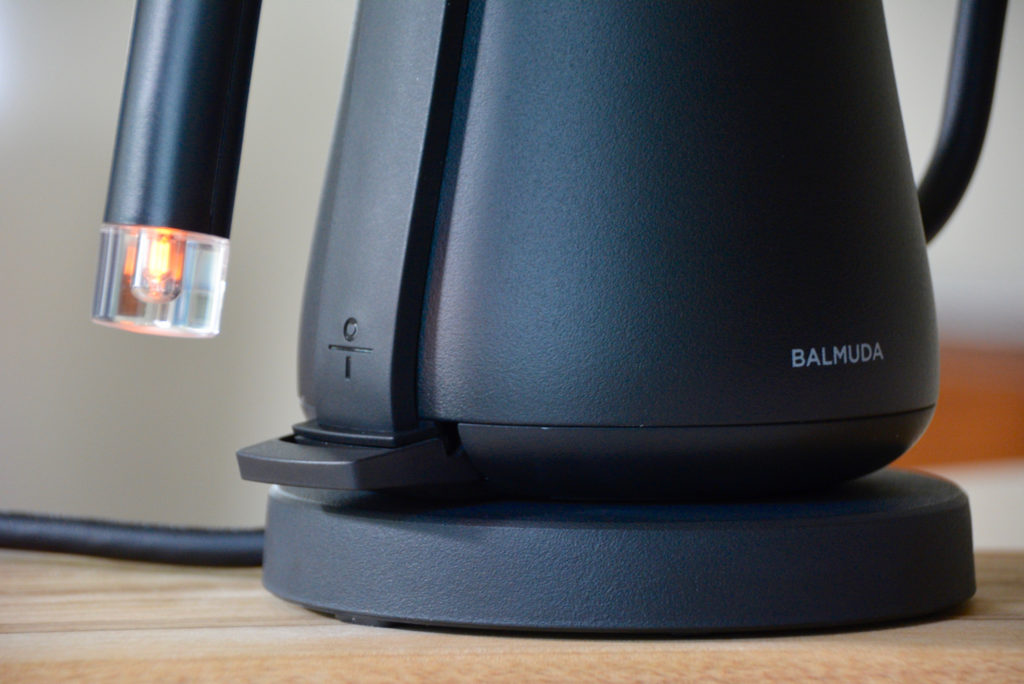 If you don't have a kitchen thermometer already, get one. It will be extremely helpful in making pour over coffee. I shoot for the lower end of the spectrum when making Chemex coffee, so around 195℉ to 198℉.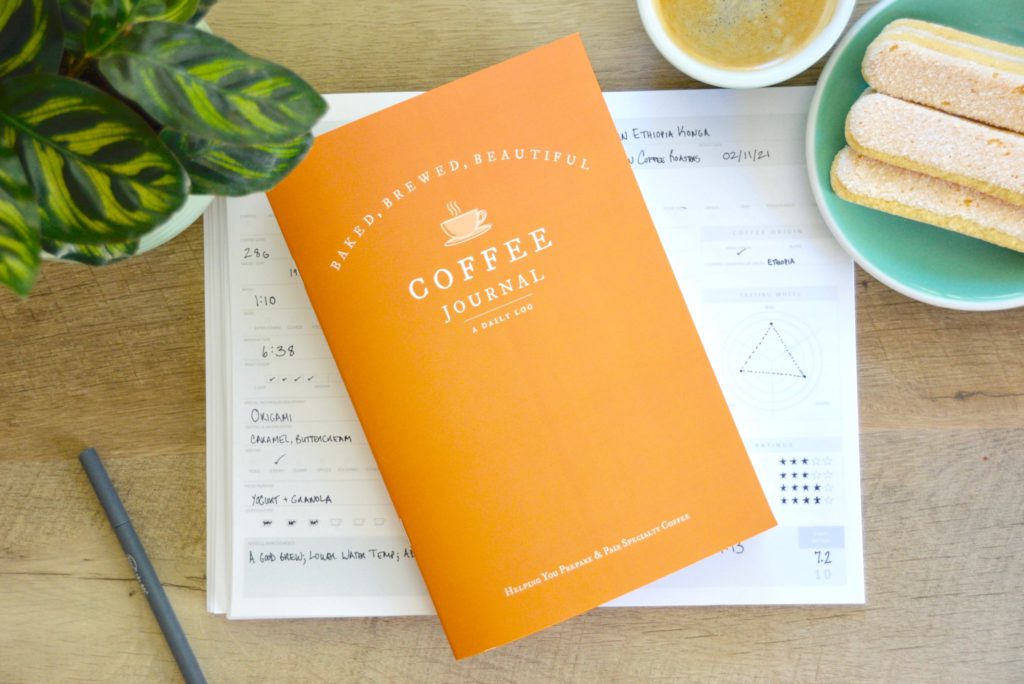 Track Your Daily Coffee Routine With The
Coffee Journal
The Coffee Journal helps you to capture the most important details of your daily brewing routine in one organized location.
In recording your regular brewing process, you can refine your cup of java & enjoy more consistent, quality coffee at home.
Get Started For Only $24
Or grab the digital version for only $18
Measure out 40 grams of whole coffee beans.
While you're water is heating, measure 40 grams of whole beans using a food scale. (Aside) You must use whole coffee beans to get a good cup of coffee. Using pre-ground coffee will set you up for a stale brew.
Measurements are key in producing a good batch of coffee, so that's why you really do need to weigh out the coffee beans and you shouldn't just eyeball it.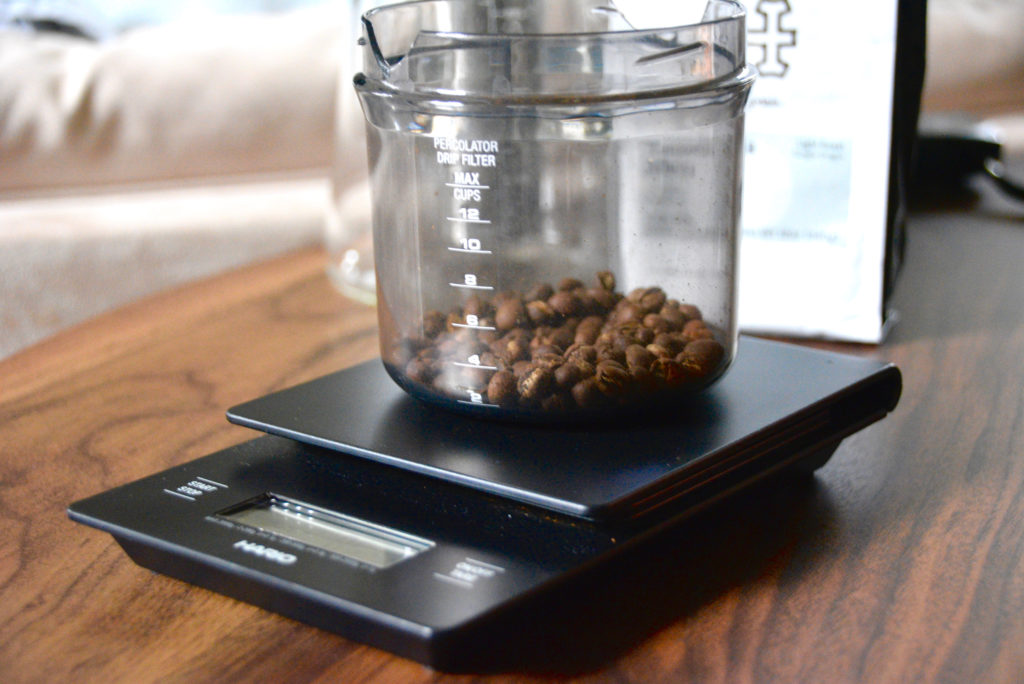 I use Hario's scale, which is a bit of a splurge, but it also has a timer which is ideal for pour over. A regular food scale will work just fine as well.
Grind beans to a medium-coarse grind.
The next step is to grind your beans. You can either do this by hand or with an automatic grinder. I've used both, but I've found that my automatic produces a more even grind size. You want your coffee grounds to be nearly uniform.
As for the grind size, you should aim for a medium-coarse grind. The will look similar to coarse or rough sand.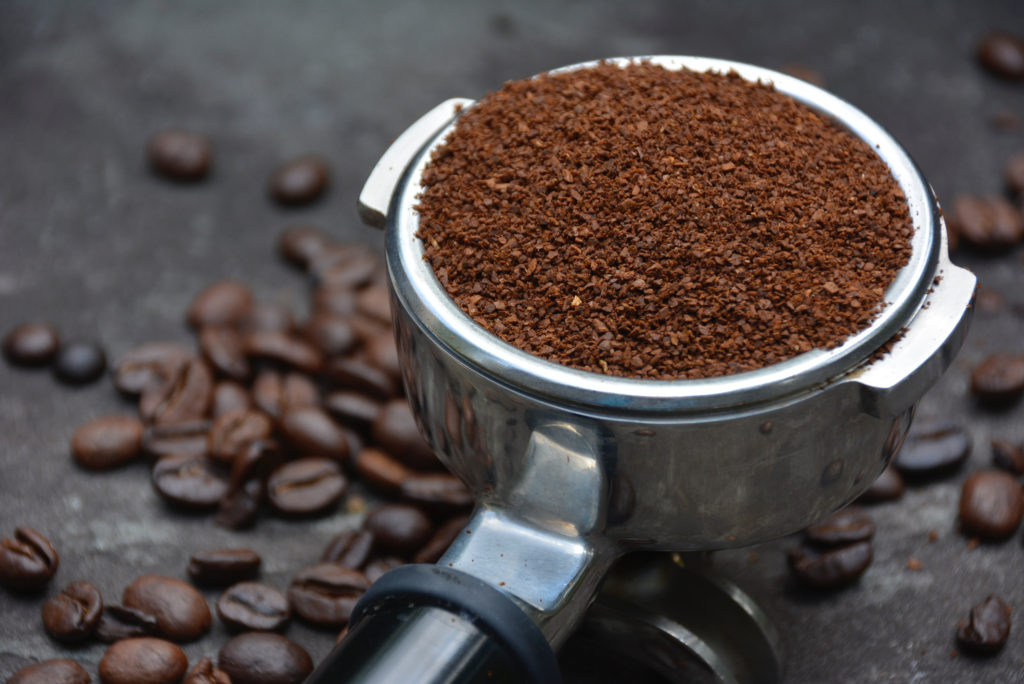 Note that grinding beans too fine or too coarse will have a significant impact on the flavor of your final brew.
Rinse filter with hot water before adding grounds to the top of Chemex.
Next, you'll place your filter in the top of the Chemex. But before adding your medium-coarse grounds to the filter, pre-rinse it with heated water. This will help to reduce any paper taste that may come off of the Chemex filter (assuming you're using a paper filter and not a reusable one).
Want this Chemex recipe in an adorable & condensed PDF?
Grab my 5-Step Chemex Brewing Guide from my FREE resource library! Plus, get instant access to more brew guides like this, bonus recipes, and printables.
Sign up for my newsletter below!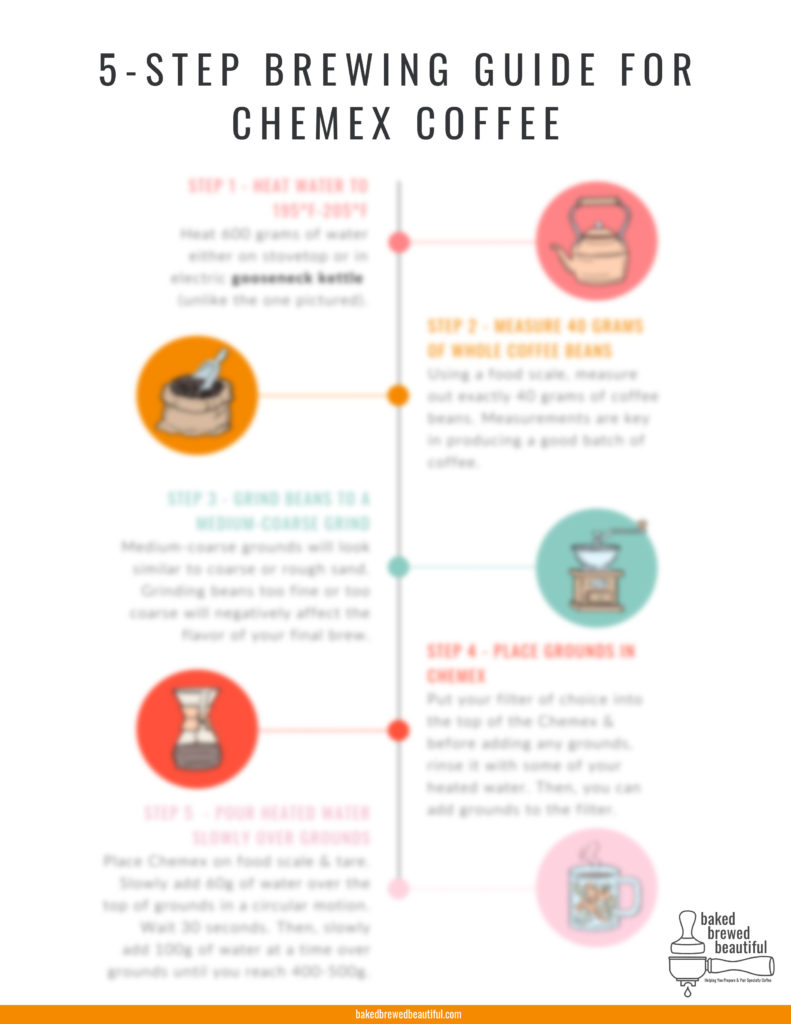 Doing this pre-rinse will also heat the vessel, which is important to do as well. Once you've pre-rinsed, discard any extra water from the Chemex. Now, you can add your grounds to the top of the filter.
Pour water over grounds gently and slowly.
After you've placed your grounds in the filter, put the entire Chemex on top of your scale and tare it. This will allow you to measure how much water you're pouring over the grounds.
Start by slowly pouring 60 grams of water in small concentric circles over the grounds. Let it rest for about 30 to 45 seconds.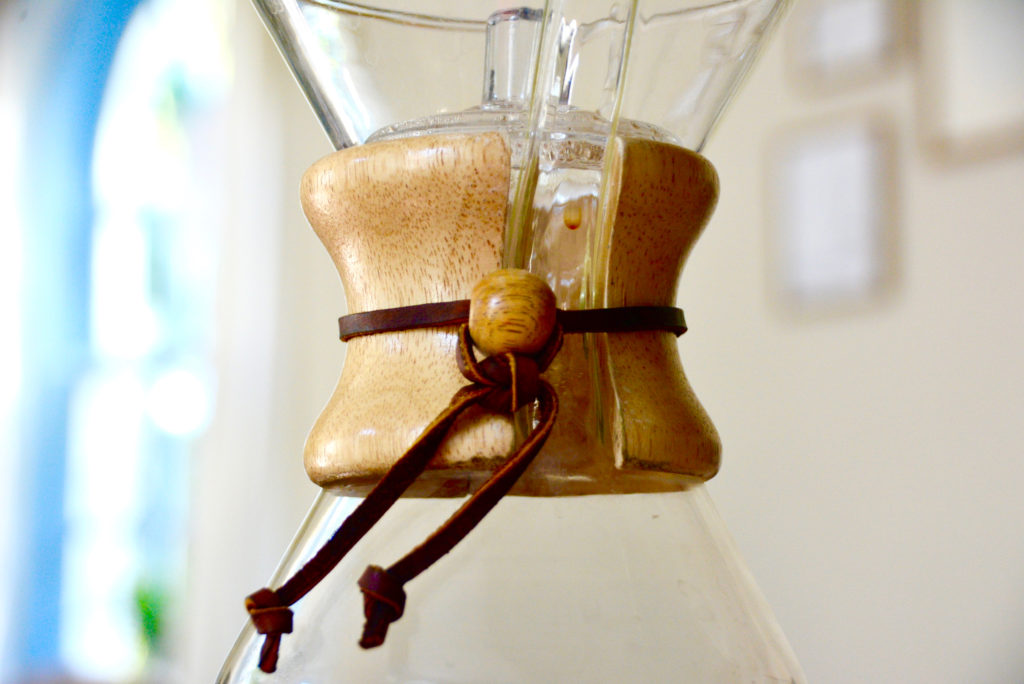 Then, slowly add 100 grams of water over the grounds in the same circular motion. You can wait and let the water drain through slightly, but try to avoid ever letting the grounds get completely dry.
Continue to add 100 grams of water at a time until you reach 500 grams in total. This is about a 1:11 ratio (coffee to water).
Find out what your perfect Chemex ratio is today!
Everyone seems to like their coffee a certain way. Therefore, there are several Chemex ratios to accommodate different preferences. My personal ratio preference is 1:10, as I prefer a deeper cup (fuller bodied coffee). So I do about 40 grams of coffee to 400 grams of water.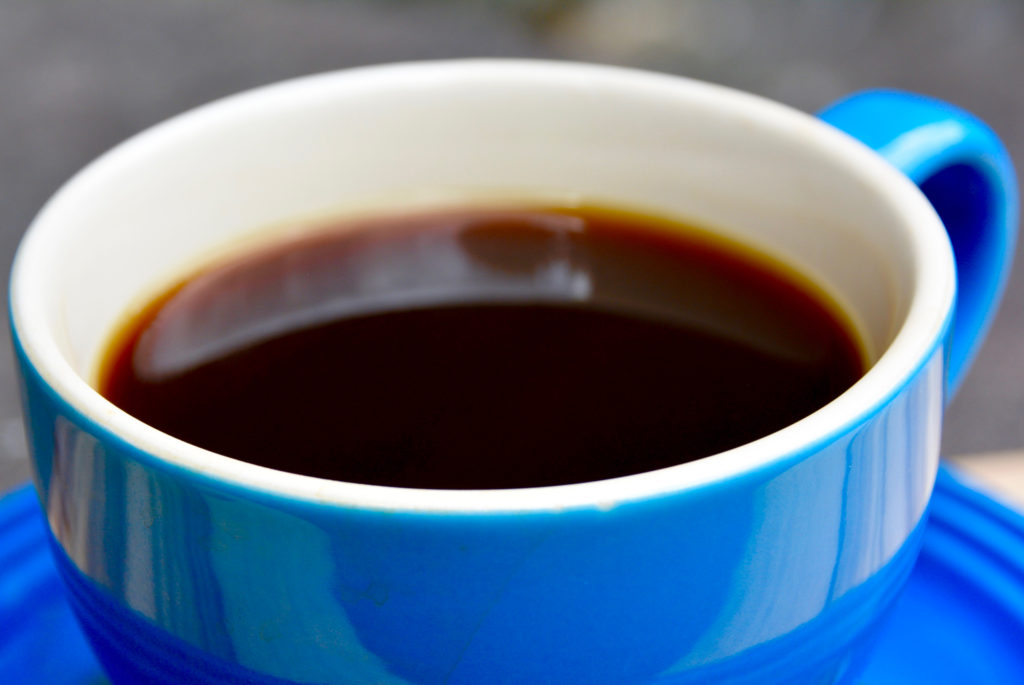 If you prefer a more tea-like body, go for a 1:14 or 1:15 ratio. This recipe will yield a much lighter-tasting cup. It's also one of the more popular Chemex recipes.
If you are someone who likes something in between (a medium cup), I would advise a 1:12 or a 1:13 ratio.
For a smaller brew yield, use this recipe instead.
If three cups of coffee is too much for, you can pare down this recipe easily. Use only 25 grams of coffee and about 300 grams of water for a single cup of coffee.
For two cups, use about 30 grams of coffee and about 350 grams of water.
Subscribe to my free newsletter & get instant access to my FREE resource library for more expert tips to brew barista-level coffee right at home! PLUS, you'll find bonus tutorials, coffee recipes, and brew guides that don't get posted here on the blog.