Feel good about the java you're drinking by buying from coffee brands that give back.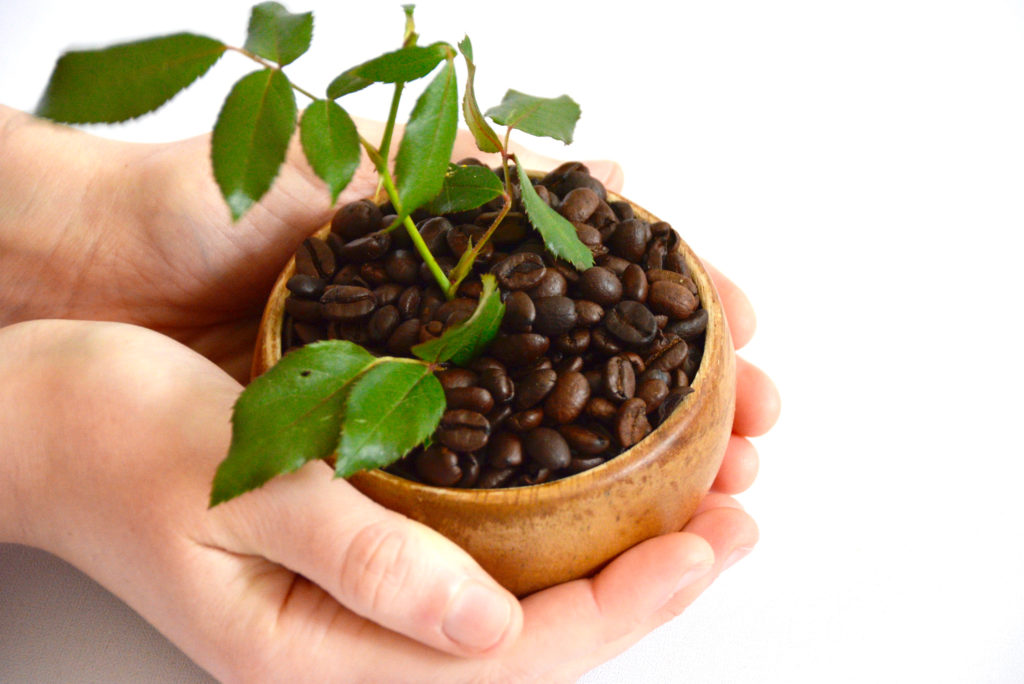 Coffee companies have been a consistent force in the realm of philanthropy.
From environmental initiatives to pandemic relief funds, many coffee brands are dedicated to serving their communities and our planet.
Take a look at these 10 coffee brands that are fully committed to helping their communities and the environment.
Coffee companies are a perpetual force in the realm of giving back. From environmental initiatives to pandemic relief funds, many coffee brands are dedicated to serving their communities.
Here's just a glimpse at some of the coffee companies that are doing good on both a local and global scale.
Humblemaker Coffee Co.
Humblermaker Coffee Co. is an independent California coffee company that boasts of premium organic, craft whole bean coffees and coffee beverages. This coffee brand is dedicated to quality, ethical business practices as well as environmental and philanthropic values.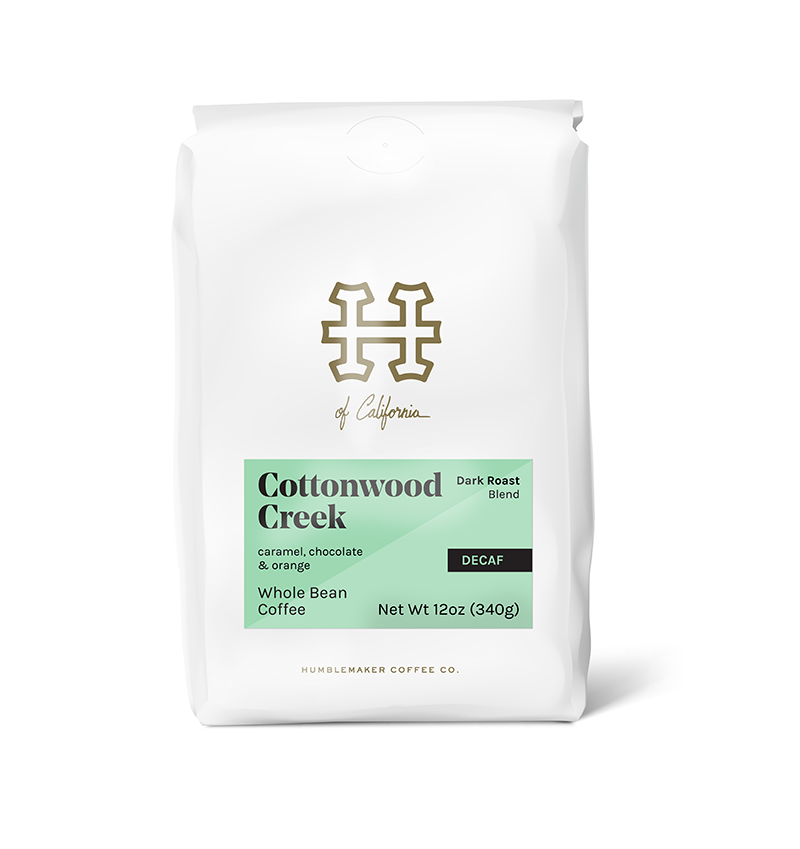 Naming just one of the company's several charitable efforts is Humblemaker's establishment of Ten for Autism. This a movement to encourage for-profit businesses to donate up to 10% of their annual net profits to enable children with autism the opportunity to experience music, surfing, and the great outdoors. Funds raised are distributed to autism-based nonprofits and therapy-based Humblemaker-sponsored events.
Ground & Hounds Coffee Co.
If you're an animal-lover, you'll want to check out Ground & Hounds Coffee Co. Their coffee is fair trade organic, and they are doing some incredible work for animal welfare nonprofits and animal shelters.
To assist pups in need of a helping hand, this coffee brand donates a whopping 20% of all profits to rescue initiatives and organizations.
Torke Coffee
Another coffee company that's fully dedicated to giving back is Torke Family Coffee Roasters, based in Sheboygan, Wisconsin. Since their start in 1941, this coffee brand has supported their community at no end.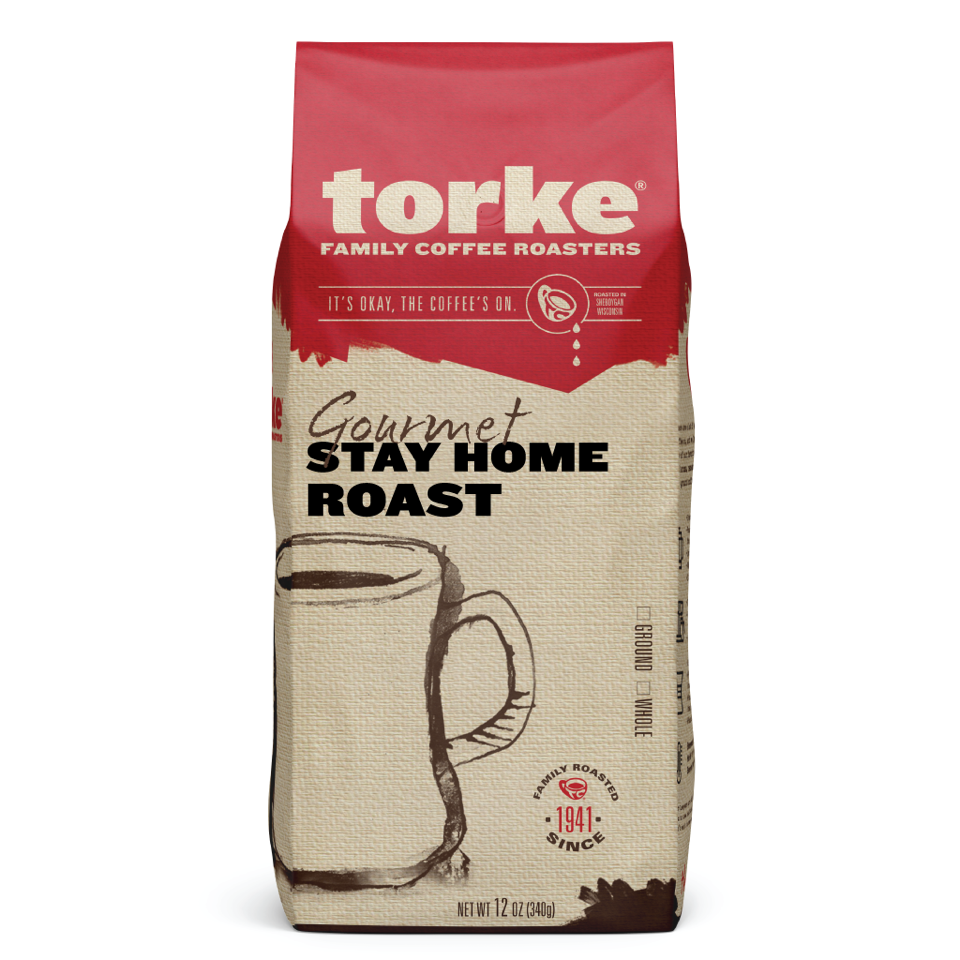 Most recently, Torke Coffee has turned their attention to support local food banks and health care workers due to the current pandemic. For every bag purchased of the Stay Home Roast, the coffee company will donate $1 per 12-ounce unit or $6 per 5-pound unit to a local food pantry.
Dear Green
Dear Green, a coffee company based out of Glasgow, Scotland, was built by coffee professionals frustrated by poor working conditions, low paying jobs, and the severe lack of environmental awareness within the coffee industry.
To combat these frustrations, this coffee brand is committed to providing fair and ethical working conditions, using biodegradable or reusable packaging, and sourcing through direct trade links.
In addition, Dear Green also gives back to the community. They donate 2% of their income to a range of charitable organizations. One example is Girls Gotta Run — an Ethiopian charity which supports the empowerment of women and girls and their mothers in their communities. Dear Green sells their used coffee sacks to directly support the cause.
Steeped Coffee
Steeped Coffee is known for their single-serve brewing method (similar to tea bags). Just drop your coffee bag into hot water and let it steep. What's especially great about this brand is that the entire brewing method has been certified as fully compostable.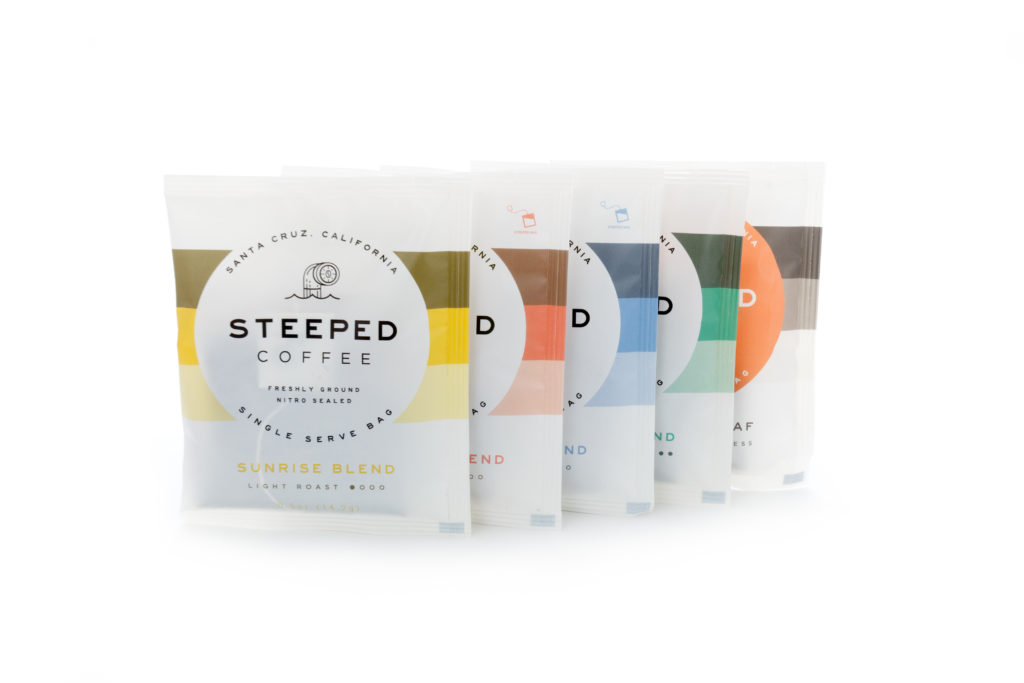 As if that's not enough, Steeped Coffee is also dedicated to helping support frontline healthcare workers. For all Steeped Coffee Packs purchased on their site, they're matching every gift and providing free weekly deliveries directly to hospitals, clinics, and stations across California.
Fire Department Coffee
Besides offering great-tasting coffee, Fire Department Coffee, based in Rockford, Illinois, also generously gives back to support heroes in need.
This firefighter-owned coffee company donates 10% of net proceeds to groups that help firefighters and first responders who have been injured on the job, mentally or physically, or who are facing other serious health challenges.
Rising Tides Coffee Co.
Not only does Rising Tides Coffee ethically source their beans, but this coffee company also gives back to their community both locally and globally.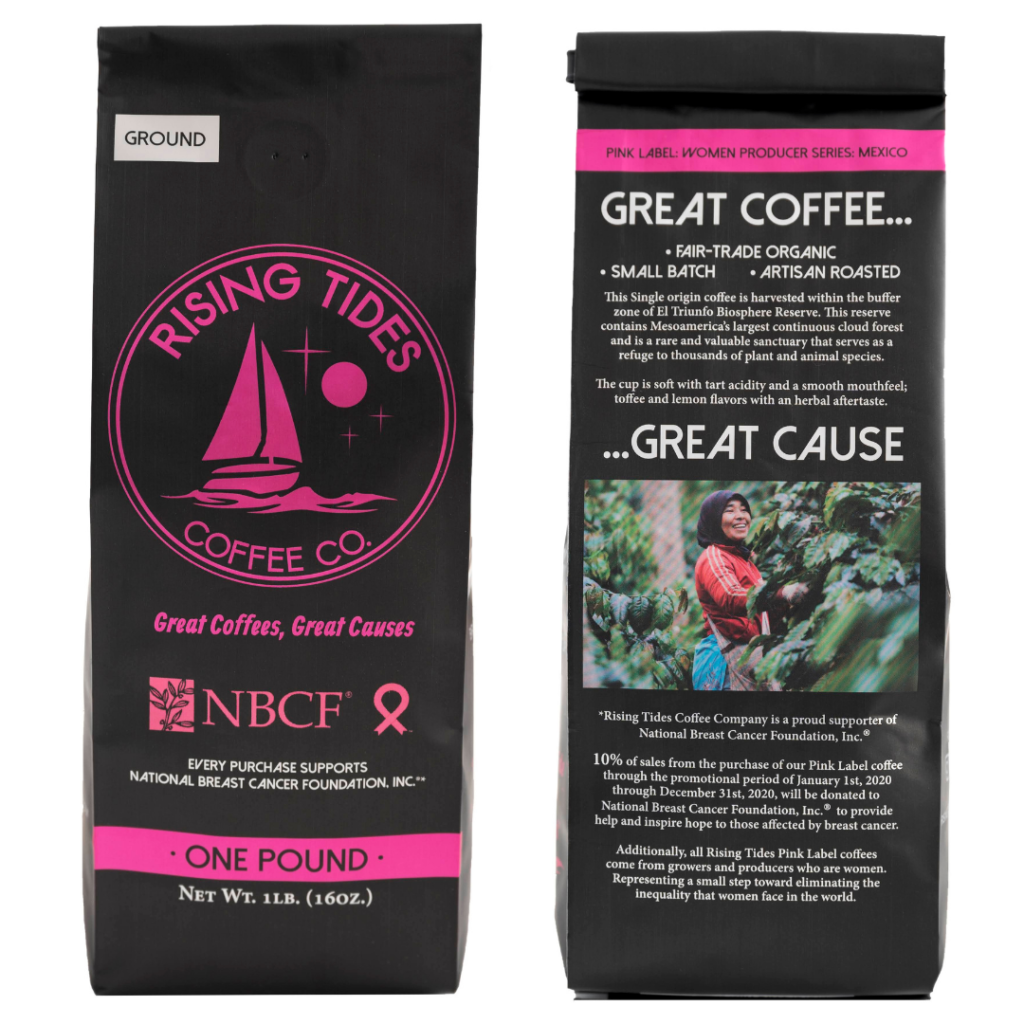 Rising Tides Coffee Co. offers three unique coffee bean flavors — each with a different color label that donates to a specific charity based on how it was created. The pink label goes to support the National Breast Cancer Foundation, Inc. The blue label, made in Rwanda, supports The Water Project, Inc., and the green label coffee, produced in South America, supports One Tree Planted, Inc.
Wild Barn Coffee
Wild Barn Coffee, based in Boulder, Colorado and known for their canned cold brew, is a coffee brand that is committed to the environment. With an ongoing partnership in supporting 1% for the Planet, all of their beans are produced using only forest-friendly methods of coffee production, which is no easy feat.
Just Pour
Another wonderful environmentally friendly coffee brand is Just Pour, a subscription coffee program designed to make easy single serve cups of coffee using the pour over method. All that's required is a mug, hot water, a pour over funnel, and a Just Pour coffee filter.
The filters, which contain the coffee grounds, are biodegradable and the Just Pour funnel is made from 100% recycled materials, all of which help to reduce our carbon footprint.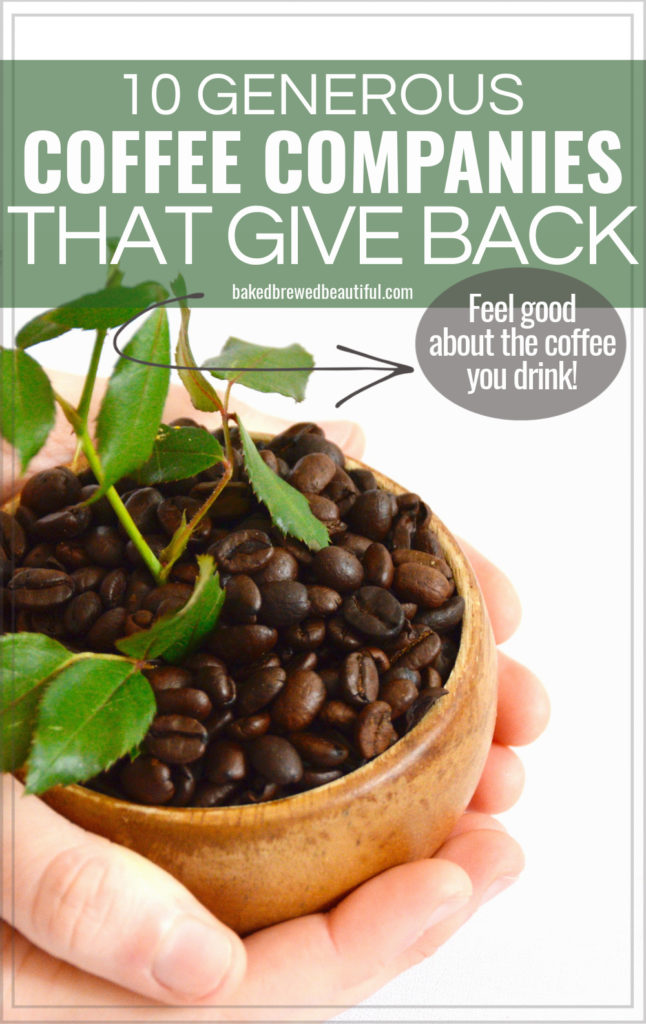 Cloudburst Coffee
If you're a big fan of cold brew coffee, Cloudburst Coffee is another standout coffee company when it comes sustainability practices in their coffee production and sourcing.
This organic coffee brand ensures that all beans they buy are ethically sourced by working with brokers or even the farms themselves to make sure that the coffee families are fairly treated.
Additionally, Cloudburst Coffee sources from regions which use the proceeds of coffee sales to reinvest in their local communities. This usually means building either schools, medical facilities, or water projects for the local families. 
Do a world of good with your next coffee purchase by supporting the most sustainable & altruistic coffee brands.
Subscribe to my newsletter to receive exclusive access to my FREE resource library & grab this list of the top Eco-Friendly & Altruistic Coffee Brands of 2022.
PLUS, be the first to grab bonus recipes and other awesome coffee freebies. Sign up below!