Choose from our curated list of the 10 best coffee-themed gifts for your caffeine-loving friends.
Guest Post By: Katherine Pierce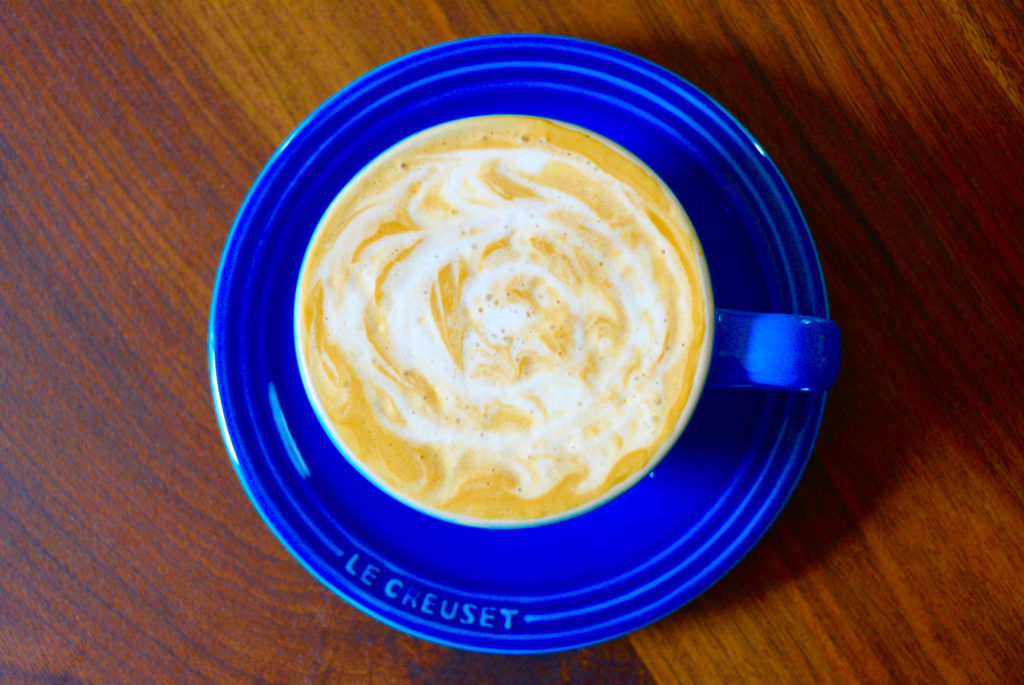 Finding the perfect gift for your coffee-loving friend can be a challenge, but we've got you covered with our coffee gift list.
A coffee bean subscription or a

coffee art

workshop experience are unique gifts your coffee-loving friends will enjoy.
A pour over kit or a siphon coffee maker are brewing tools that are sure to perk anyone up be it for the holidays or a birthday.
Evеr wondеrеd how to hit thе bullsеyе with a gift for your caffеinе-obsеssеd buddy? Don't swеat it; wе'vе got you covеrеd. Here's our expertly curated list of the 10 best gifts for coffee lovers that will make them jump—no caffeine needed!
Top 10 Coffee-Lover Gifts
1. Siphon Coffee Maker
Let's kick off with a gadget that's a perfect blend of science and style—the siphon coffee maker. This contraption might look like something straight out of a chemistry lab, but it's actually a masterpiece in brewing. With its captivating process of vapor pressure and vacuum suction, it creates a smooth, clean cup of coffee that's bound to impress even the pickiest of coffee snobs.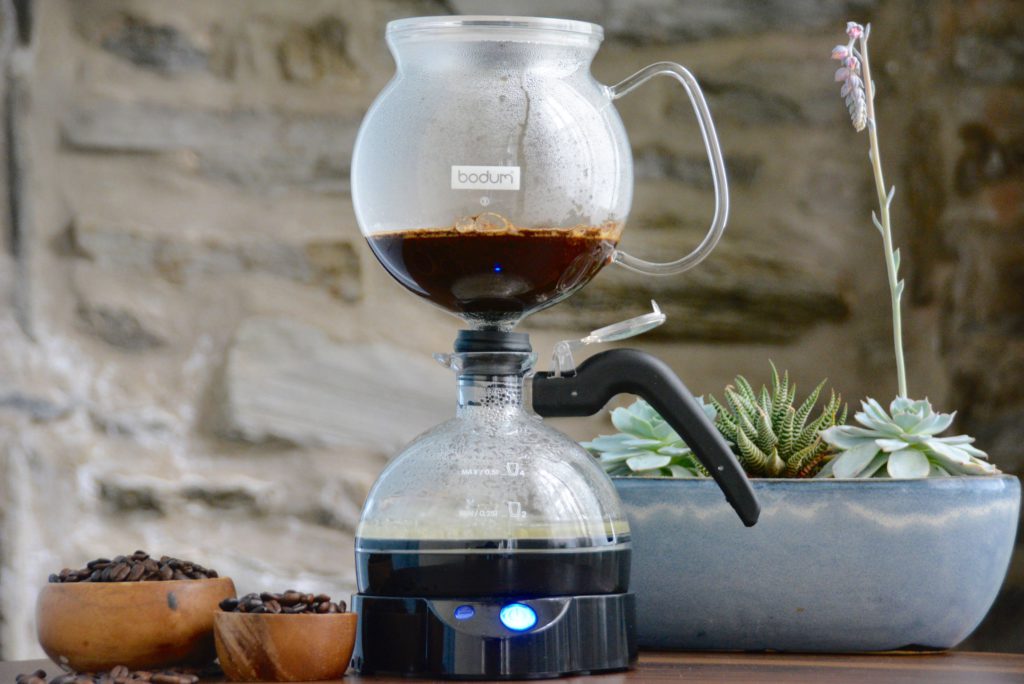 2. Coffee Bean Subscription
Why settle for a one-time, one-flavor gift when you can embark your coffee-lover confidant on a journey of adventure and discovery? A coffee bean subscription delivers carefully curated coffee beans from different regions and roasters right to their doorstep. It's a delightful surprise every month that will bring variety to their cup, with each sip transporting them to a new coffee landscape.
3. High-End Burr Coffee Grinder
Evеry coffее aficionado knows that thе grind can makе or brеak your cup of joе.  And if you want to givе thе gift of pеrfеction,  look no further than a high-еnd burr grindеr.  This smart coffее grindеr is dеsignеd to еvеnly grind bеans for maximum flavor еxtraction and consistеncy in еvеry cup.  It also takes customization to the next level, allowing coffee lovers to adjust the grind size and brewing time for a cup tailored to their preferences. Imagine having a personal coffee assistant right in their kitchen.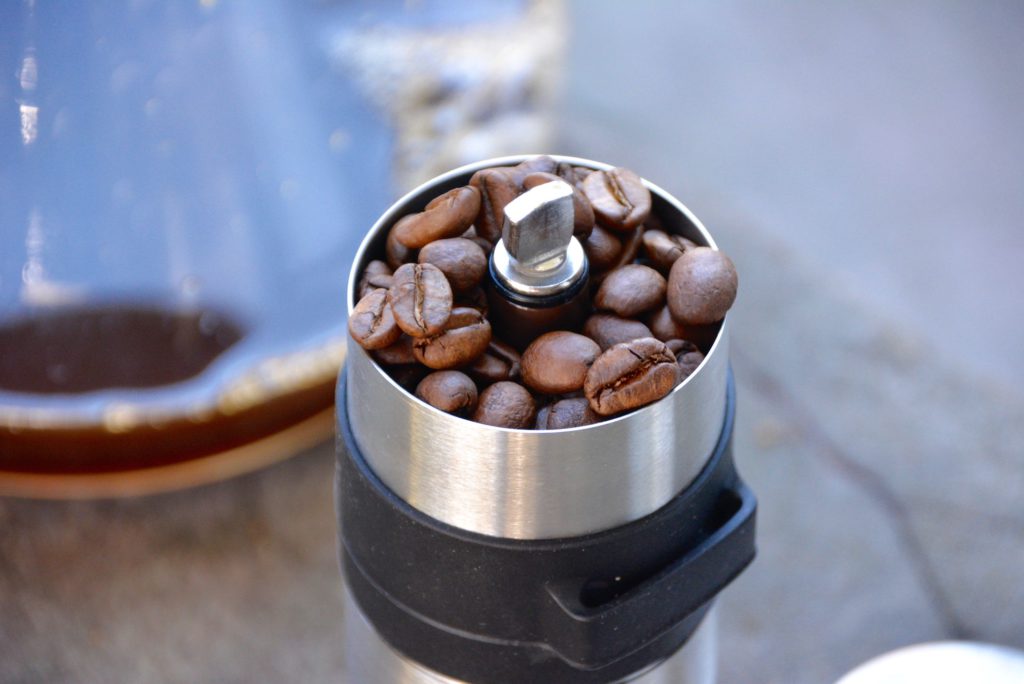 4. Coffee Art Workshop Experience
For a fun, engaging, and hands-on experience, a coffee art workshop is the perfect way to take a coffee lover's experience up a notch. They'll learn the fine art of creating intricate designs atop their lattes and cappuccinos. Whether they want to spruce up their Instagram feed or take their home-brewing skills to a whole new level, this workshop will have them feeling like a professional in no time.
5. DIY Miniature Coffee Shop Kit
DIY Miniature Coffee Shop Kit is another ingenious gift that allows coffee lovers to unleash creativity by building their mini café haven. From tiny espresso machines to petite tables and chairs, it's a delightful way to create a slice of coffee shop magic right at their home. So why not give them the opportunity to create a perfect accent piece in their coffee corner and a stunning display for their coffee collection? 
6. Pour-Over Set
A high-quality pour-over set is a game-changer for any coffee fan. This set comes with a ceramic cone, thin filters, and a carafe — all designed to keep the flavor and aroma from escaping during brewing. The set is also entirely portable— ideal for travelers who don't want to miss out on their daily cup or two. With this stylish gift, coffee fans can craft delicious pour-overs wherever their feet take them.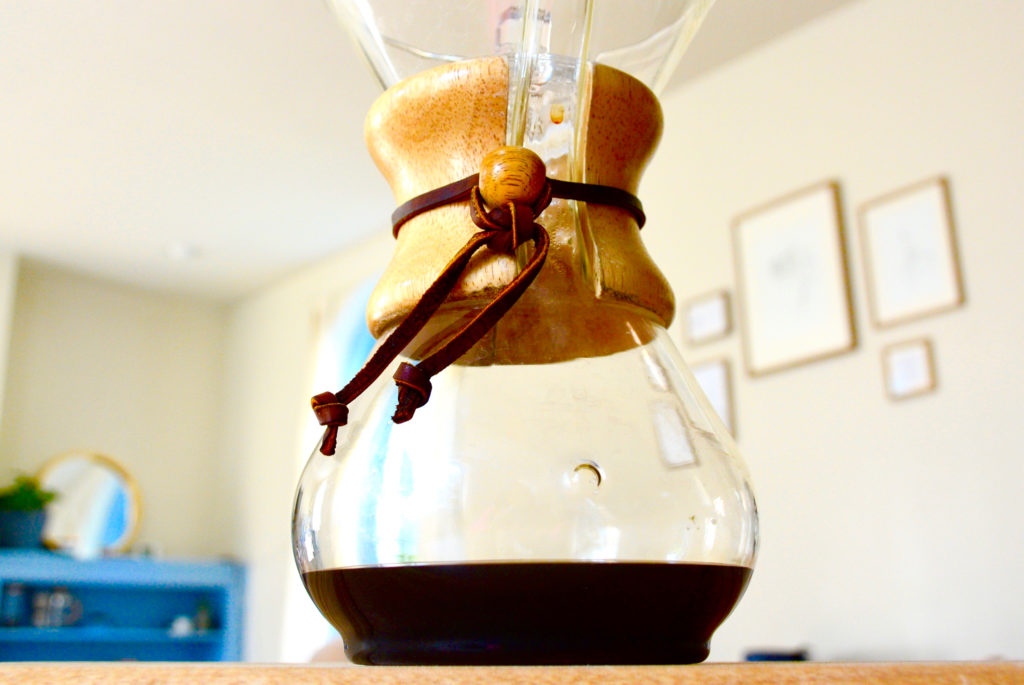 7. Espresso Machine
No coffee lover's collection is complete without the classic Espresso Machine. Espresso shots are the backbone of many coffee-based drinks. So, having a machine that pulls the perfect shot and froths milk is like having a café at home. The steam wand is key for latte art, which is an added fun element. It's like an all-in-one barista station, perfect for those who love lattes and cappuccinos.
8. Personalized Insulated Travel Mug
This one is for on-the-go coffee lovers. Whether dashing to work or embarking on an adventure, a personalized insulated travel mug is their ideal companion. Add a touch of personalization with their name or a special message, and you've got a practical gift that keeps their coffee hot, and their heart warmed.
9. Cold Brew Maker
Cold brew isn't just iced coffee; it's a smoother, less acidic brew that's steeped in cold water for hours. A cold brew maker simplifies this process, making it easy to prepare this delicious beverage at home. It's a must-have for anyone who prefers their caffeine on the rocks, especially during these warmer summer months.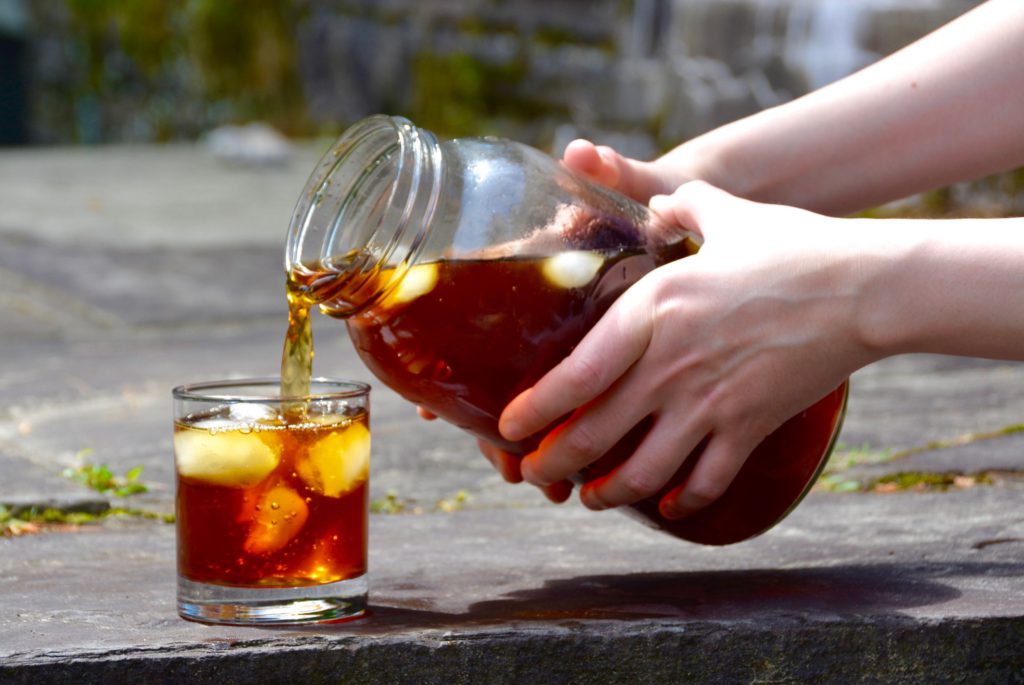 10. Coffee Table Books
Consider getting your coffee buddy a coffee table book filled with anecdotes, brewing tips, and photographs celebrating coffee culture. It's a great way to fuel their love for the art and science of coffee, all while giving them something interesting to look at when they're not sipping. Plus, you can even choose a book based on their favorite type of coffee roast, like espresso or French press—an impressive gift that shows you put thought and effort into your choice.
Bonus On-a-Budget Gift Ideas
Coffee-Themed Apparel
Let's get a bit quirky. From T-shirts with witty coffee slogans to hats and socks adorned with coffee cups, coffee-themed apparel is a fun way for enthusiasts to wear their love for coffee—quite literally. They're also generally affordable and easy to find, making them an ideal gift choice.
Aroma-Infused Coffee Candle Set
For those moments when they're not sipping on their favorite brew, let them bask in the comforting scent of coffee with an aroma-infused candle set. These candles capture the essence of freshly brewed coffee, filling the air with a delectable, woody aroma that they will want to keep coming back to. For added convenience, this set comes with separate and reusable holders that can be used repeatedly whenever they need a little coffee-without-the-actual-caffeine break.
A Set of Quality Coffee Cups
A beautiful set of coffee cups is the perfect complement to any home brewing setup. The options are endless, from vintage-inspired mugs to modern double-walled glasses; these cups will not only elevate the aesthetic of their coffee corner but also enhance the taste and aroma of each sip. It's the perfect addition for the home barista looking to add a touch of style and sophistication to their coffee ritual.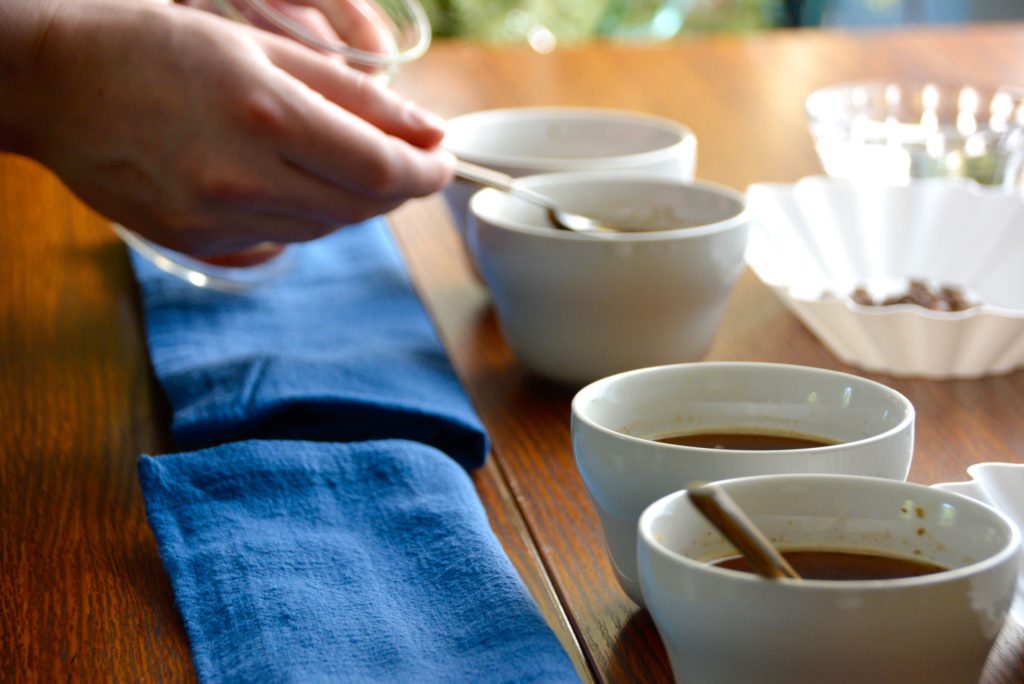 Coffee-Flavored Treats
To sweeten the deal, add some coffee-flavored treats to your gift package. After all, no cup of coffee is truly complete without something sweet. You can find caffeinated goodies like mocha cupcakes, espresso truffles, and even specialty cakes with a coffee twist. It's a delicious way to bring a smile to your coffee-loving friend's face.
Wrapping Up
There you have it, a collection of gifts that's as diverse as the coffee spectrum itself. Whether your coffee-loving friend is a home barista or an espresso enthusiast, there's something here for everyone. Just remember that the best gift for coffee lovers is ultimately one that speaks to their unique style and preference. With this in mind, searching for the perfect present for your caffeine-obsessed buddy should be a breeze!  
Download My FREE Home-Brewing Guide
Join my newsletter (free!) to receive my free home-brewing guide. PLUS, you'll get instant access to ALL freebies in my resource library including bonus coffee and pairing recipes, coffee hacks & more brew guides!