Cold brew coffee and iced coffee may sound like the same thing, but they are pretty different.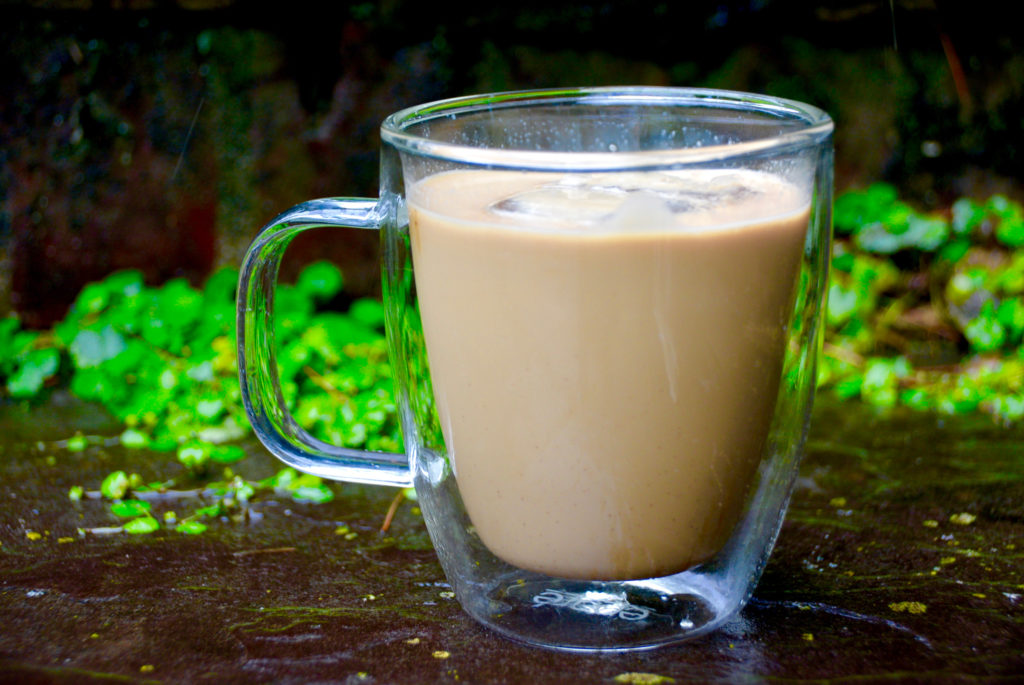 Cold brew coffee and iced coffee may sound similar, but they differ significantly in terms of flavor and brew method.
Iced coffee can take just a few minutes whereas cold brew requires hours to brew.
Cold brew coffee is smoother than iced coffee, but offers less of the coffee beans' original flavor.
Have you ever gone to a coffee shop and seen options for cold brew coffee and iced coffee? Both sound like coffee served over ice, so what's the difference?
To help you decide between the two, here are the differences between iced coffee and cold brew.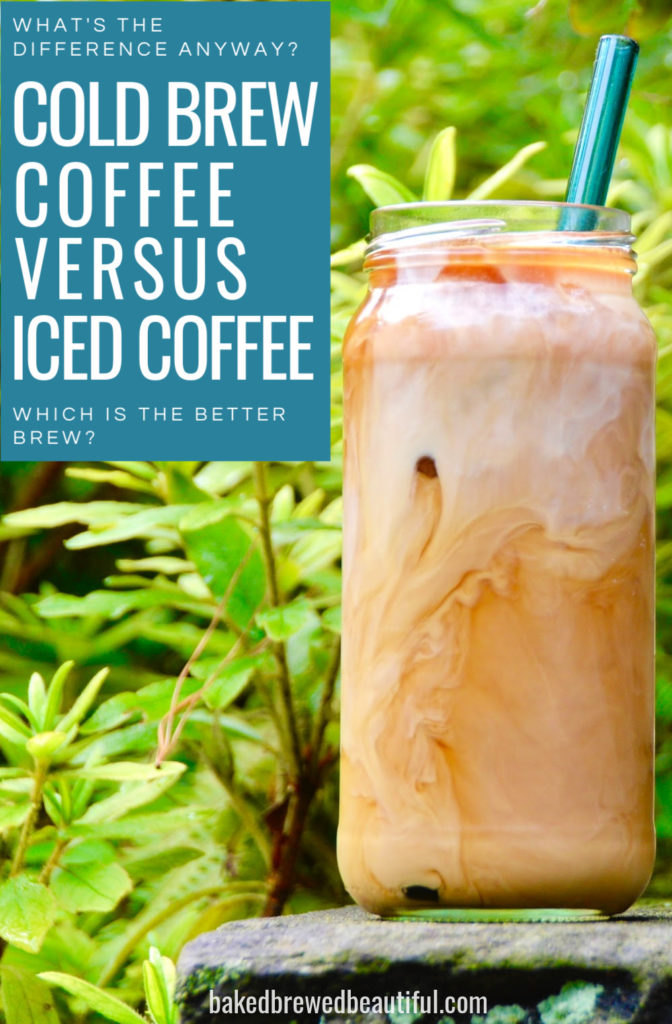 Brewing Process
The main difference between iced coffee and cold brew is the brewing process. Cold brew is made by slow-steeping water and coffee grounds for 12 to 48 hours, resulting in a dark and intense cup of coffee.
Iced coffee, on the other hand, is brewed almost instantly by using hot water to extract flavor. It's essentially made the same way as regular hot coffee. The hot coffee is then poured over a cup of ice.
Iced coffee can be made several ways. The trendy method is to brew hot coffee directly over ice. You could do this using a pour over cone, Chemex, or an Aeropress. This method is often referred to as Japanese iced coffee or flash chilling.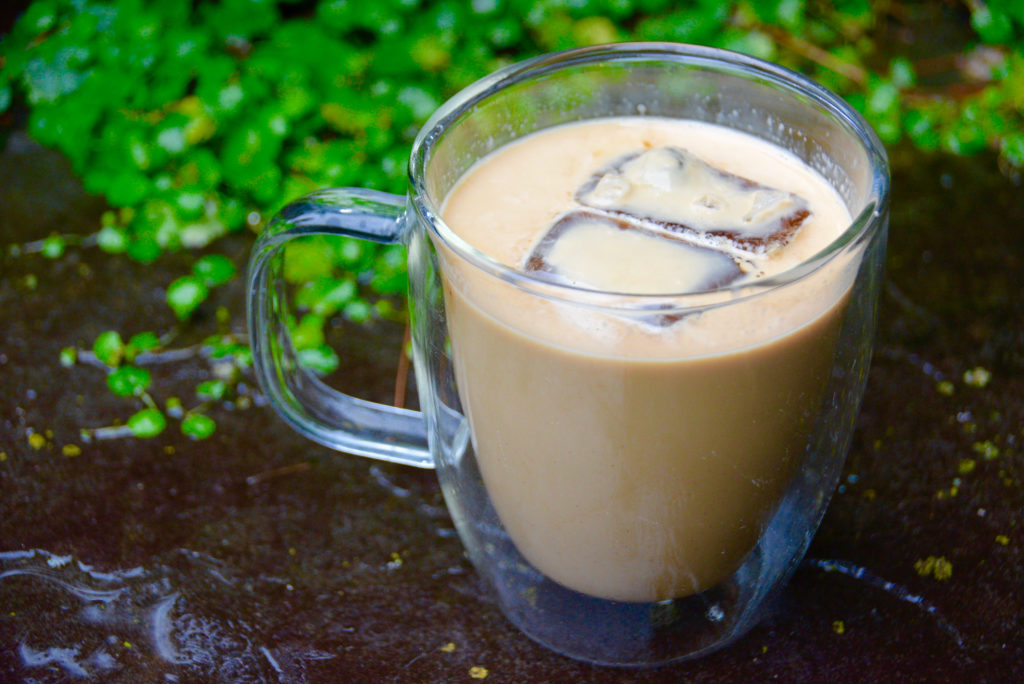 An older brewing method for iced coffee is to brew a large batch of hot coffee, let it cool to room temperature, and chill it in the fridge. This method is less preferable, as the natural aromas have lots of time to drift away as it cools, and it essentially becomes stale.
Flavor
In terms of flavor, iced coffee is said to taste more bitter than cold brew because it is brewed hot. But that doesn't mean it's bad. In fact, if you brew iced coffee using the flash chilling method, you can create bright, crisp, and aromatic flavors — something not often achieved with cold brew.
Cold brew tends to have a smoother mouthfeel and tastes less bitter than iced coffee. However, much of the beans' original flavor is lost through the long steeping process. This can mute the flavors of the bean and produce a consistent chocolatey flavor despite the type of beans you're using.
Body
Cold brew is also typically brewed as a concentrate, so you can decide how much water or milk to add to avoid drinking a watery coffee beverage. It's also fuller in body because it's made as a concentrate, so it's more dense than iced coffee.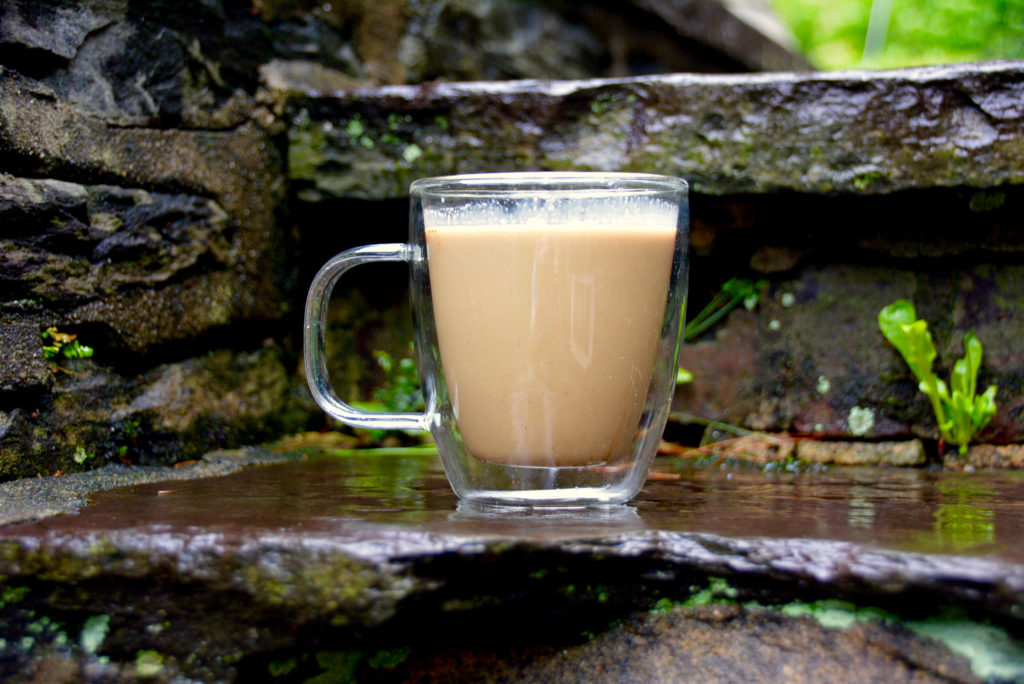 Iced coffee on the other hand tends towards a thinner body and taste. This is because of the ice that starts to melt as soon as it comes in contact with the hot coffee.
Acidity
The acidity content of cold brew is lower than in iced coffee. At cooler temperatures, less flavor is extracted and less acid is released. This is, hence, the reason for such a long brew process in making cold brew.
This lower acidity in cold brew may be beneficial for those who have sensitive stomachs, as the perceived acidity is less than that in iced coffee.
Caffeine
Cold brew, on average, can yield twice as much caffeine (or more) as iced coffee. So beware if you're watching your caffeine intake.
This caffeine statistic is, of course, on a general basis, and the caffeine content can ultimately be adjusted if you make cold brew yourself at home. Again, since cold brew is generally made as a concentrate, you can add as much water or milk as you need to dilute it to your liking.
In the end, it comes down to preference and patience. Cold brew may take longer than iced coffee, but for those who prefer the smooth, chocolatey flavor, it very well may be worth the long brewing process. For those who prefer tasting the coffee bean's original flavors, iced coffee may be more your game. 
For more cold brew making help, start our free mini course & learn to make the best-tasting cold brew at home. Sign up below!
Learn to Make The Best-Tasting Cold Brew At Home!
Making cold brew coffee doesn't have to be difficult nor expensive, which is why we're offering you this free course. You will learn how to brew the best-tasting batch of cold brew as well as how to avoid some of the most common brewing mistakes.
Sign up to start the cold brew course today!