When properly paired, the right combination of coffee and food can offer incredible complementary flavors.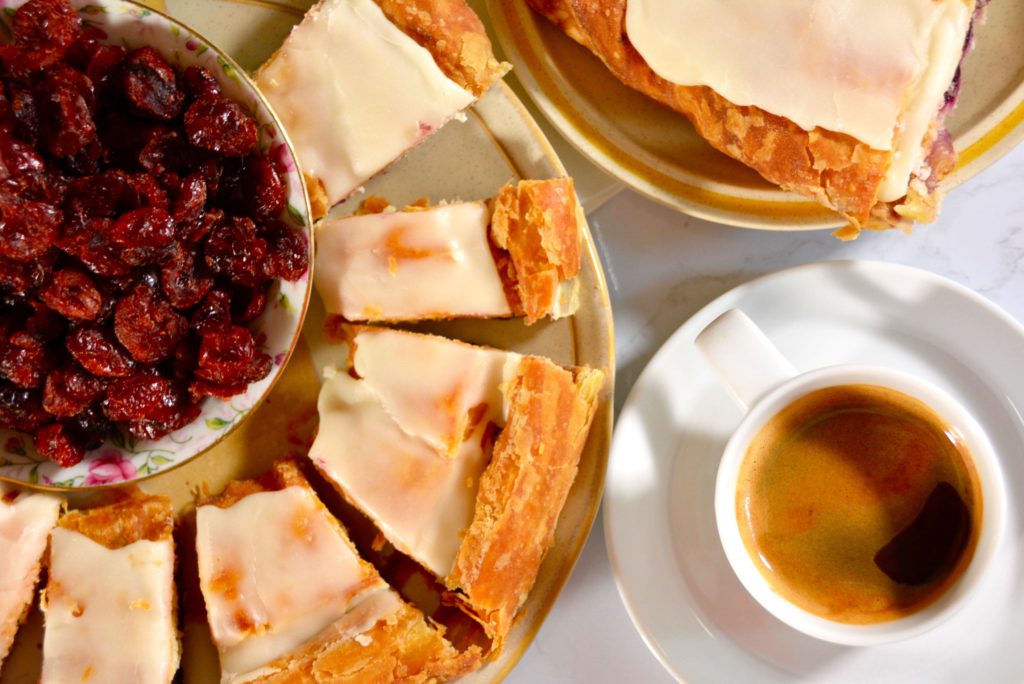 From donuts and coffee cake to cookies of all sorts, coffee does wonders to highlight certain food flavors.
If you pair your coffee and food correctly, you'll be in for a flavor combination you can't deny your taste buds of any longer.
Donuts, coffee cake, and cookies are a few examples of the best foods to pair with your coffee.
Think about how good a donut tastes with a side of coffee — the bitterness of the coffee perfectly cuts the sweetness of the donut. Like wine and cheese pairings, there are certain food and coffee combinations that complement each other best. And when coffee is paired properly, you will be able to taste the enhanced flavors of both the coffee and food at hand.
In order to help you find the best pairings, here are 5 of the best coffee and food combinations along with their recipes.
Coffee Cake
Being that the word "coffee" is in its name, it bodes well that coffee cake is one of the best foods to go along with coffee. Coffee cake boasts of cinnamon, sweet, and buttery flavors.
The sugary and spicy flavors of coffee cake perfectly complement the harsh flavors of coffee (in the best way possible!). Whether you dip your piece of cake directly into your cup or simply enjoy it on the side of your morning java, there's no denying that this is a perfect match.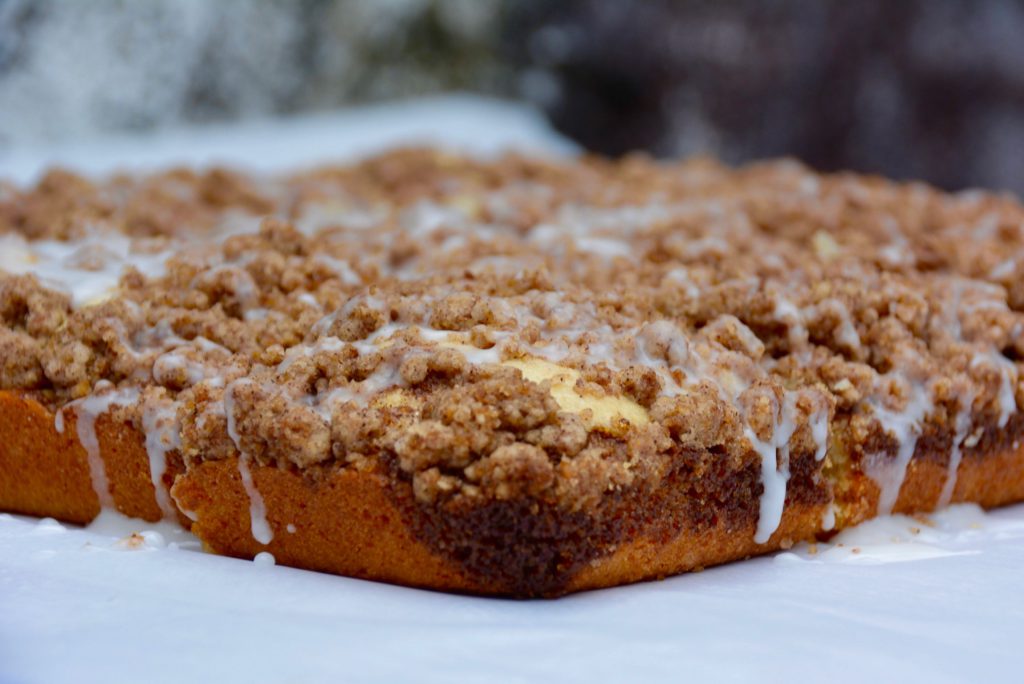 You can pair coffee cake with a medium roast coffee. This will help to bring out the natural sweetness of the cinnamon, which is the predominate flavor of coffee cake.
My specific coffee pick to go along with this cinnamon dessert would be Blue Bottle's Giant Steps. It's a darker blend with tasting notes of cocoa, marshmallows, and graham cracker. Think s'mores.
Tiramisu
Meaning "pick me up" in Italian, tiramisu is a blend of espresso, mascarpone, ladyfingers, and cocoa. This decadent dessert is rich and stunning in design, and due to its espresso flavors, it flawlessly lends itself to being a lovely coffee pairing.
Pair tiramisu with a light roast coffee boasting of a tea-like body to bring out the espresso flavors of this decadent dessert. This delicate body and flavor will contrast the richness of the cream and cocoa of the tiramisu.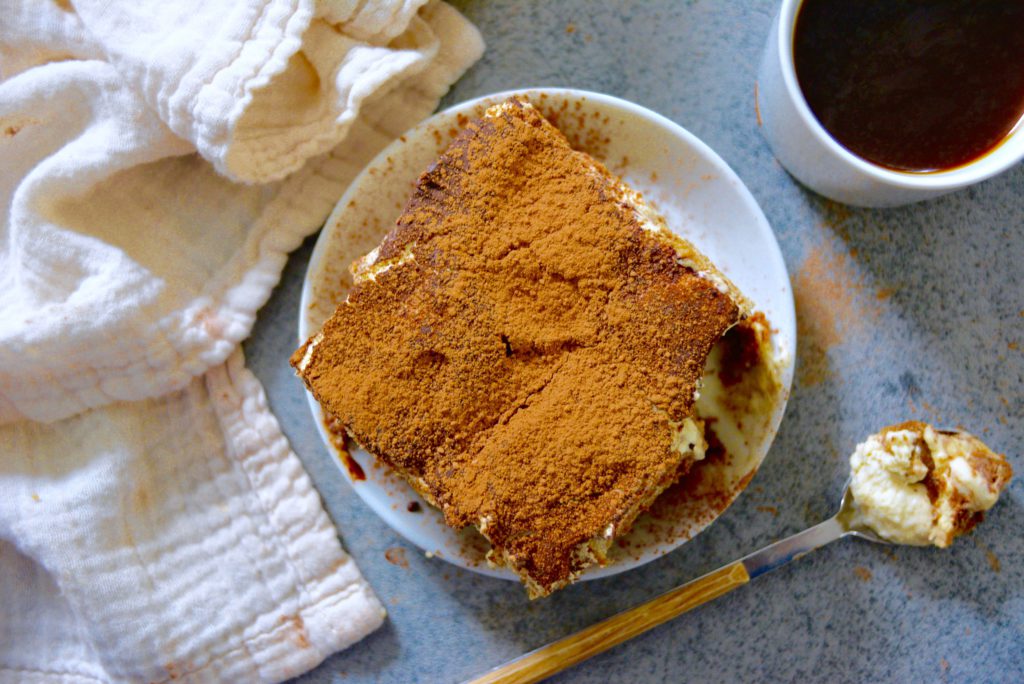 For a specific pick, try Passenger Coffee's Heza. It boasts of raspberry, black tea and apricot tasting notes. It's a lovely bright balance of flavors that I highly recommend. But enjoy this pairing in the morning because light roasts tend to have a high caffeine content!
Danish
Danishes are delectable pastries filled with berry compote, custard, and often a delicate icing. These sweet pastries also pair well with your morning coffee.
Berry danishes, in particular, pair best with light roast coffee. Recommended coffee pairings include coffee beans from Jamaica, Kenya, Ethiopia, or Uganda. Try to find a coffee with tasting notes of blueberries, raspberries or strawberries. Light roast coffee beans will be your best bet.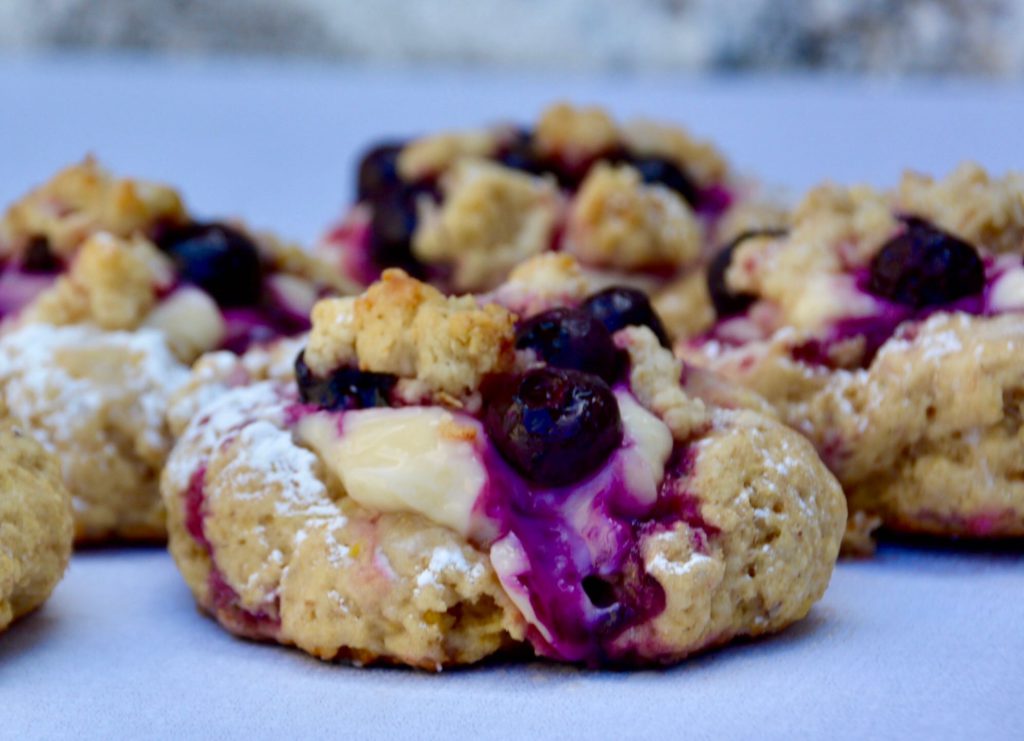 Donuts
There's a reason coffee and donuts go hand in hand. This long time coupling has been a US-favorite for a long time due to the unique flavor combination. The bitterness of the coffee unbelievably complements the sweetness of the donut.
There are tons of pairings to choose from when it comes to coffee and donuts (and most pairings will work!). But a few standouts include apple-cider donuts paired with a Papua New Guinea coffee or a chocolate cake donut served with a Salvadoran coffee.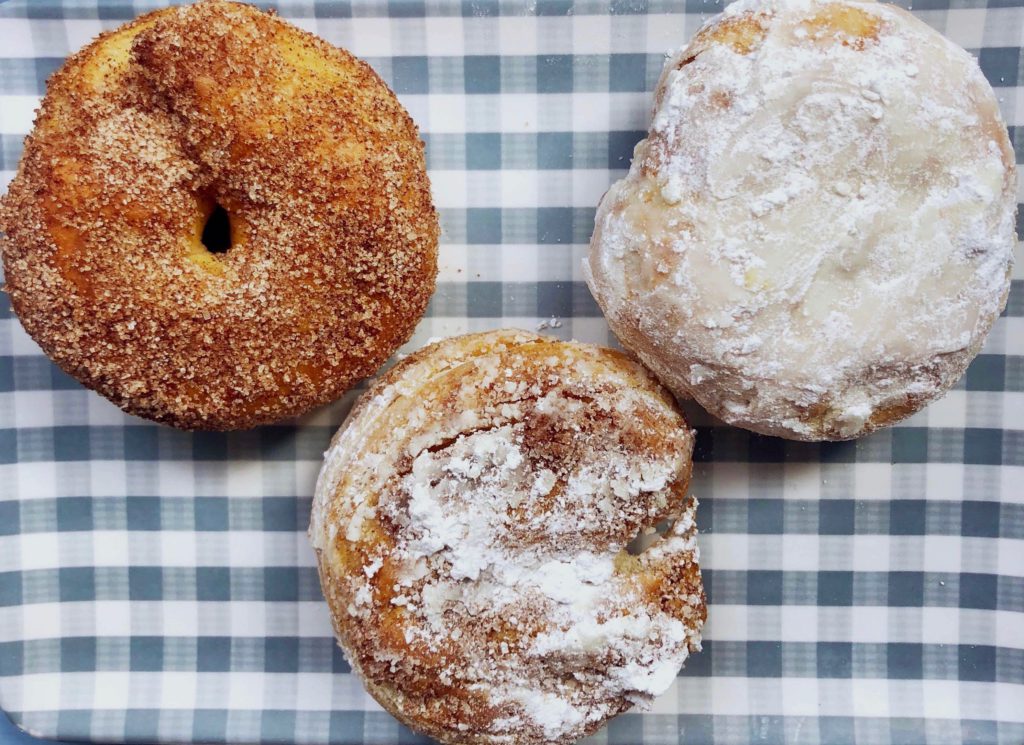 Cookies
Finally, I've saved the best for last: cookies and coffee. This flavor combination works best if you dip your cookie into the coffee. Though there is some debate about whether or not it's proper for table etiquette, it hasn't stopped many folks around the world from doing so.
In Italy, dipping biscotti (though not exactly a cookie) into a cup of Joe is a very common practice. It not only intensifies the coffee flavors, but the cookie, too, gets better becoming extra tender and crumbly — who doesn't want that? Guatemalans often love to dip their Champurradas in their morning coffee. The sugar and buttery combination of this cookie were made to be dipped. And in New Zealand, gingernut biscuits are a very common coffee pairing.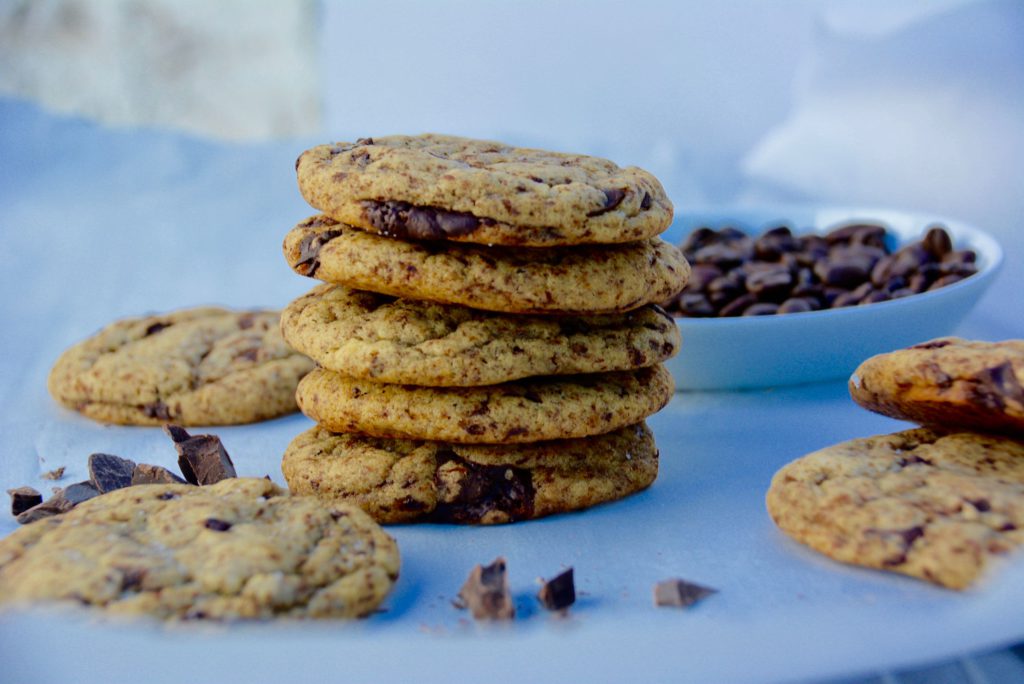 If you're looking for specific coffees to pair with your cookie, look for coffees with nutty, chocolatey, or fruity tasting notes (depending on the kind of cookie you've chosen).
Nutty Coffees Recommendations: El Salvador, Ethiopian, or Brazil. Chocolate Coffee Recs.: Papa New Guinea or Nicaragua. Fruit Coffee Recs.: Costa Rica or Tanzania.
Write down your favorite coffee and food pairings
Sometimes you get lucky and you find the absolute perfect coffee and food combo. Now, it would be a shame to forget such a mingling of flavors, so one way to keep your pairings in one organized location is with the Coffee Journal. There is a specific entry form on each daily log for coffee and food pairings to help you remember your favorite roasts and recipes.
The Coffee Journal is available today. For the first week of its release only, all orders will get a free custom-designed coffee postcard. Grab yours before they're gone!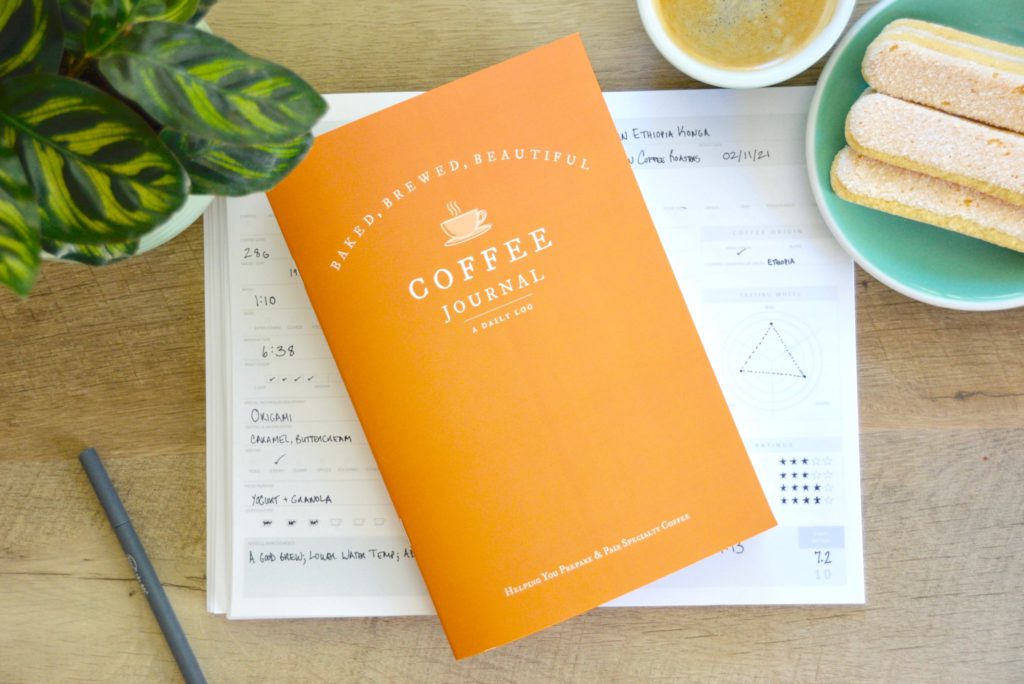 Track Your Daily Coffee Routine With The
Coffee Journal
The Coffee Journal helps you to capture the most important details of your daily brewing routine in one organized location.
In recording your regular brewing process, you can refine your cup of java & enjoy more consistent, quality coffee at home.
Get Started For Only $24
Or grab the digital version for only $18