Brewing coffee at home doesn't mean you have to sacrifice on flavor.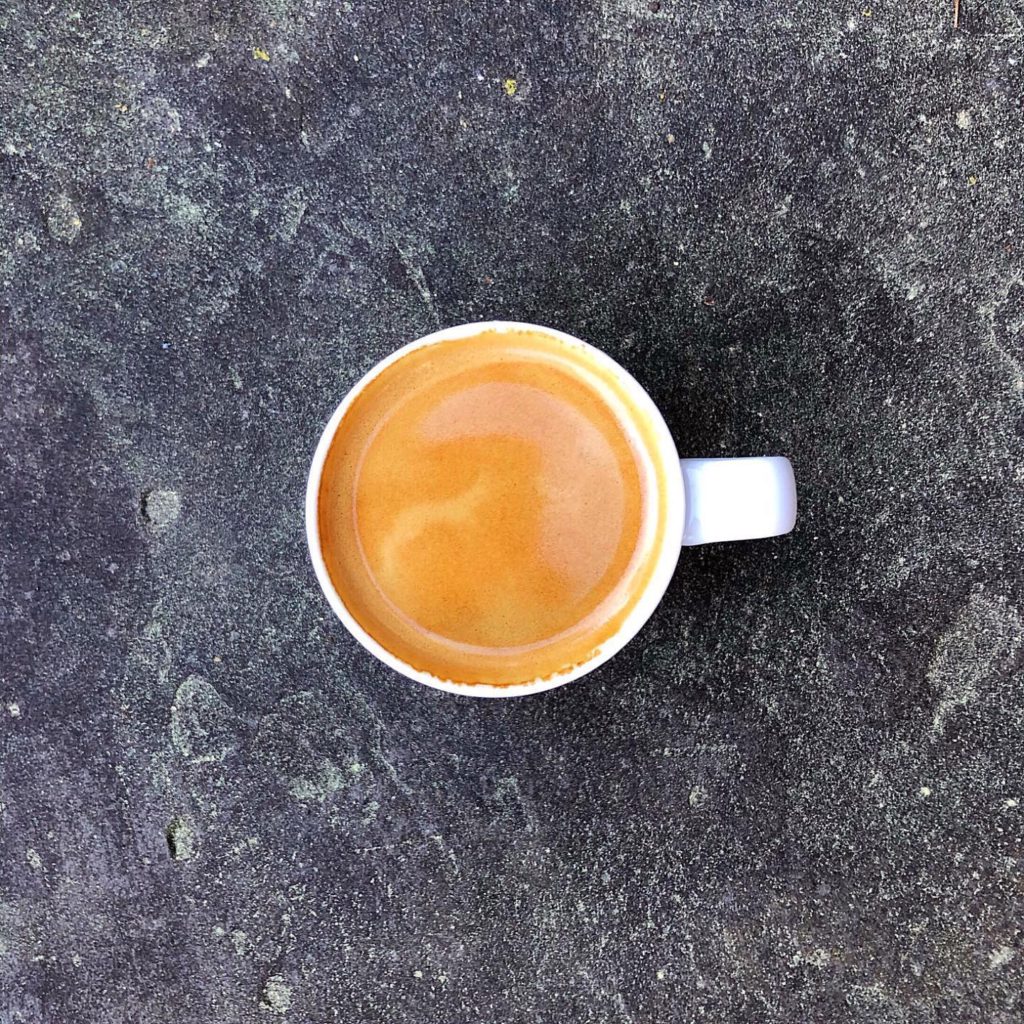 You can brew great coffee at home with the right tips and tools!
Using high-quality beans and water can make a huge impact on the resulting coffee.
It's important to brew at the right temperature as well as choose the right brewing method.
Who doesn't enjoy a good cup of coffee? There's nothing quite like going to your favorite coffee shop and ordering a delicious coffee. Unfortunately, many of us don't have that luxury right now due to the national health crisis, so brewing coffee at home is what most of us are left with.
Fortunately for you, brewing coffee at home can be just as good (if not better!) if you have the right tips and tools. Here are 7 tips that can get you on your way to brewing better coffee at home.
Download My FREE Home-Brewing Guide
Join my newsletter (free!) to receive my free home-brewing guide. PLUS, you'll get instant access to ALL freebies in my resource library including bonus coffee and pairing recipes, coffee hacks & more brew guides!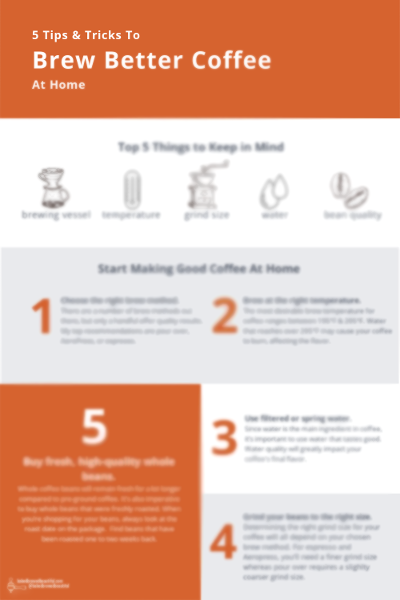 Buy fresh, high-quality whole beans (or roast your own!).
For starters, it's important to buy the right kind of coffee. Whole beans will remain fresher for a lot longer compared to pre-ground coffee, so always buy whole coffee beans. And when you're shopping for your beans, it's a good idea to look at the roast date on the package. You want to find beans that have been roasted recently (one to two weeks back).
It's totally okay to splurge on coffee beans because the quality of your coffee is largely determined by the caliber of your beans.
An even better option than buying whole beans is to roast your own coffee at home. See my post on home coffee roasting to get started.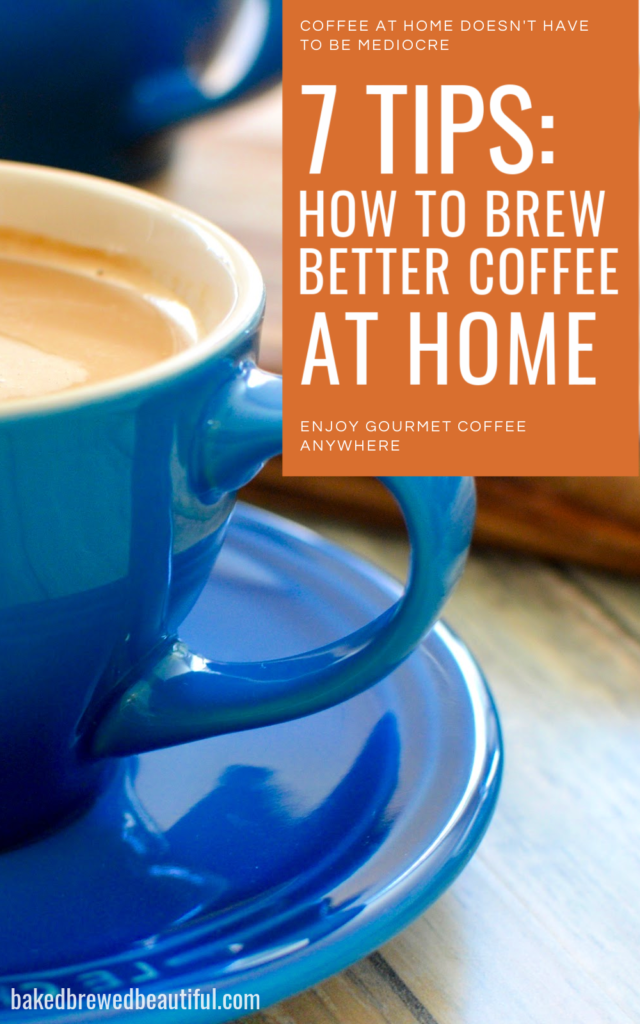 Store your beans properly.
With that said, it's as equally important to store your beans properly. Since you just spent a pretty penny on your high-quality coffee beans, it's essential to make sure they stay fresh as long as possible. Coffee beans are perishable, and typically last only one one to two weeks after being roasted.
To extend the shelf life of your coffee beans, store them in an airtight, opaque container away from heat, light, moisture, and odors. There are speciality coffee canisters you can purchase that are specifically designed to protect your beans in the right environment.
Choose the right brewing method.
The next thing to do to achieve better coffee at home is to choose the right brewing method. There are a number of brewing methods to choose from, but only a handful offer quality results. My top recommendations (in order) are pour over, AeroPress, or espresso.
Each of these methods will help you to achieve the perfect morning cuppa, assuming you know what you're doing.
Invest in a nice scale.
Note: I may earn a small commission when you make a purchase through some of the below links. Read my disclosure policy to learn more.
A very necessary tool for all of the above brewing methods is a digital scale. This will help you to precisely measure out your coffee grounds and water. Taking the guesswork out of your coffee to water ratio will greatly improve your coffee.
In general, a ratio of 1:20 is a good rule of thumb (this means one part coffee to 20 parts of water).Ultimately, this ratio can change based on personal preference. If you're just learning to brew good coffee at home, however, this is definitely a good starting point.
I have the Hario digital scale, and I couldn't be happier with it. It's a bit on the pricey side, but it hasn't let me down yet.
Grind only what you need.
Once you've got your brewing method picked, your high-quality water and coffee beans ready, it's time to start grinding it out. You should only grind the exact amount of coffee that you need for your brew (this is where the scale comes in handy, so you can precisely measure the amount of beans you need before grinding). The reason for doing this is that ground coffee starts to get stale a lot quicker than whole beans.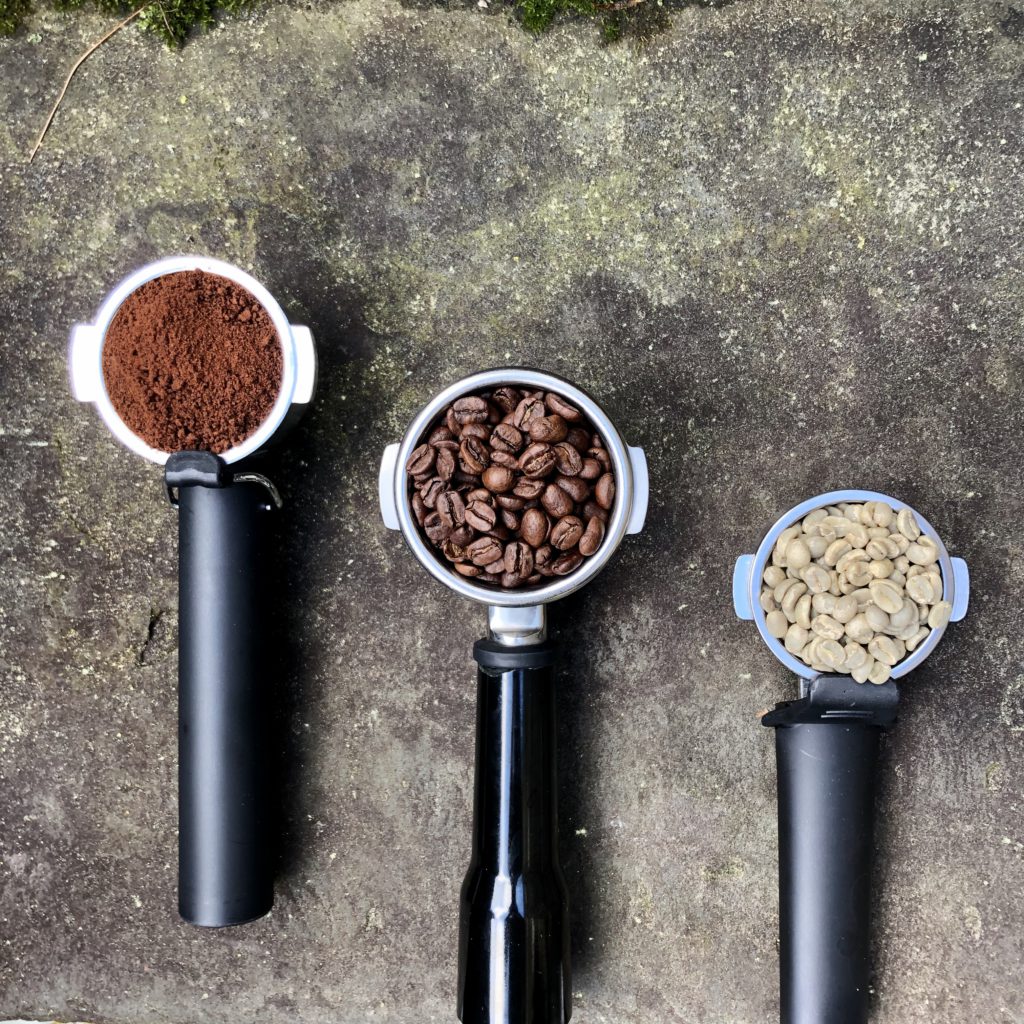 If you grind more than you are going to use in your preferred brewing method, you'll be left with extra grounds that will quickly get stale (as soon as 24 hours after grinding!).
Use filtered or spring water.
Another important factor to consider when brewing coffee is your water quality. Since water is the main ingredient of coffee, it's so necessary to use water that tastes good. I've mentioned this before, but it really will impact how your coffee tastes in the end.
If you have access to spring water, that's always my top choice because it's fresh, clean, and FREE. Otherwise, you can also use filtered water that you enjoy.
Brew at the right temperature.
Another variable that you need to be very precise with is temperature. If you have a kitchen thermometer, it's a good idea to use one in whichever brewing method you choose to get the best results.
The most desirable brew temperature ranges between 195°F and 205°F. If your water reaches over 205°F, you could very well burn your coffee. This could have a great effect on the flavor of your resulting coffee.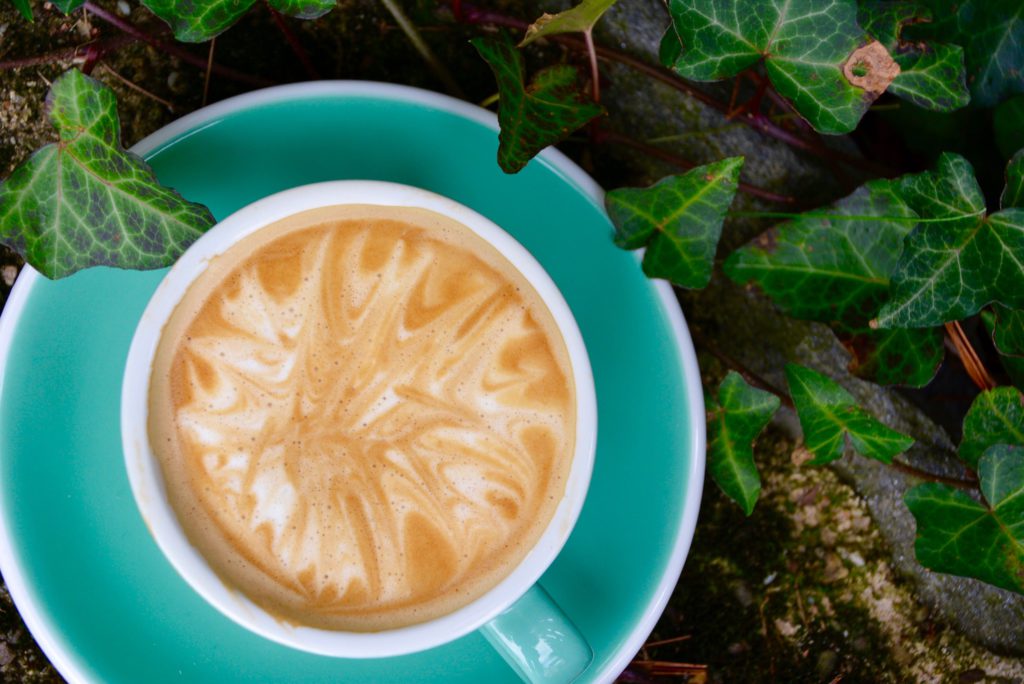 Want to brew barista-level coffee at home?
Join my newsletter to receive my free home-brewing guide. PLUS, you'll get instant access to ALL freebies in my resource library including bonus recipes, pairing ideas, and more brew guides!