Give your stomach a break by opting for a low-acid coffee that drinks smoother than conventional coffee.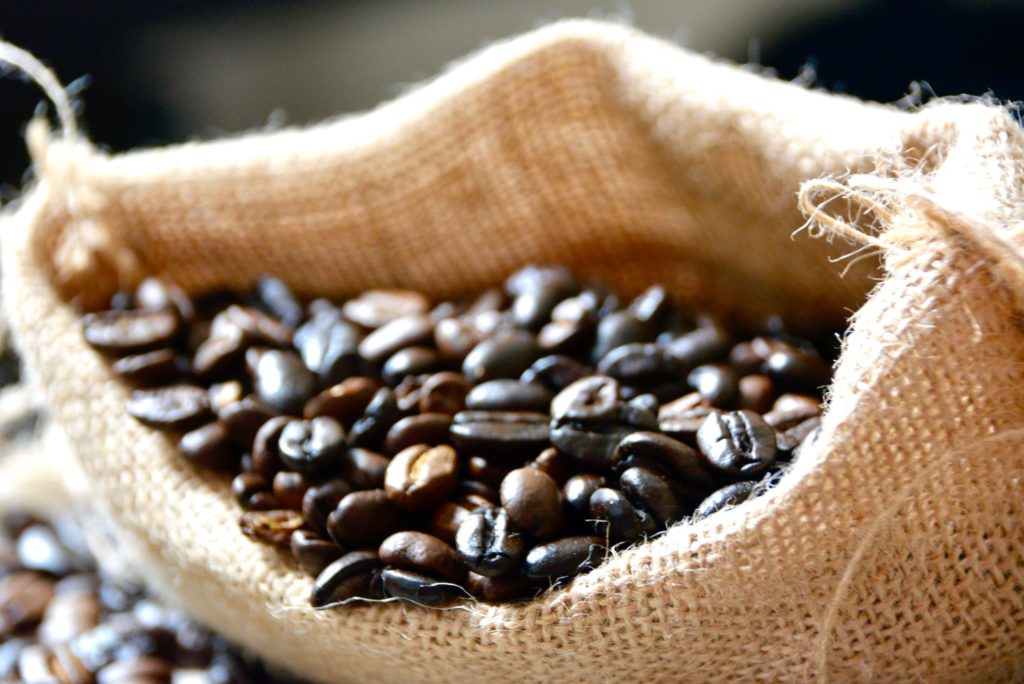 Low-acid coffee is not only smoother in taste, but also gentler on the stomach and teeth.
While there may be some misconceptions that low-acid coffee lacks in flavor, there are a number coffee brands doing their part to bring you high-quality, low-acid coffee.
Java Planet and Lifeboost Coffee are two incredible coffee companies offering healthy, flavorful low-acid coffee.
If you'd like to make the coffee you already have at home less acidic, brew some cold brew — find our Best Cold Brew Recipe at the end of the page!
Whether you want to protect your teeth, your stomach, or just want a coffee that goes down smoother, low-acid coffee can be an excellent alternative to regular coffee. Low-acid coffee is typically processed and roasted differently than conventional coffee to produce a smooth, less acidic yield typically with a higher pH (pH levels below 7 are considered acidic) that's still fully caffeinated.
And if you're worried that you'll miss out on the opportunity for flavor variety in opting for low-acid coffee, fear not. When you take a look at this list, you'll see there are a number of coffee brands dedicated to providing you with high-quality, low-acid coffee that doesn't compromise on flavor one bit (and many of these coffee brands are Certified Organic to top it off!).
Read on to discover the best low-acid coffee brands of 2021.
Golden Ratio's coffee is five times less acidic than regular coffee.
Golden Ratio introduces a new way of drinking coffee. What's special about this brand is that their coffee looks and tastes like tea. It lacks any bitterness and is much gentler on the stomach than typical coffee as a result of the unique way the coffee is roasted. This results in smooth coffee that's five times less acidic than regular coffee and is golden in color (hence the name!). And if you're worried about not getting your caffeine fix, don't be! Golden Ratio actually has 50% more caffeine than regular coffee on a per gram basis.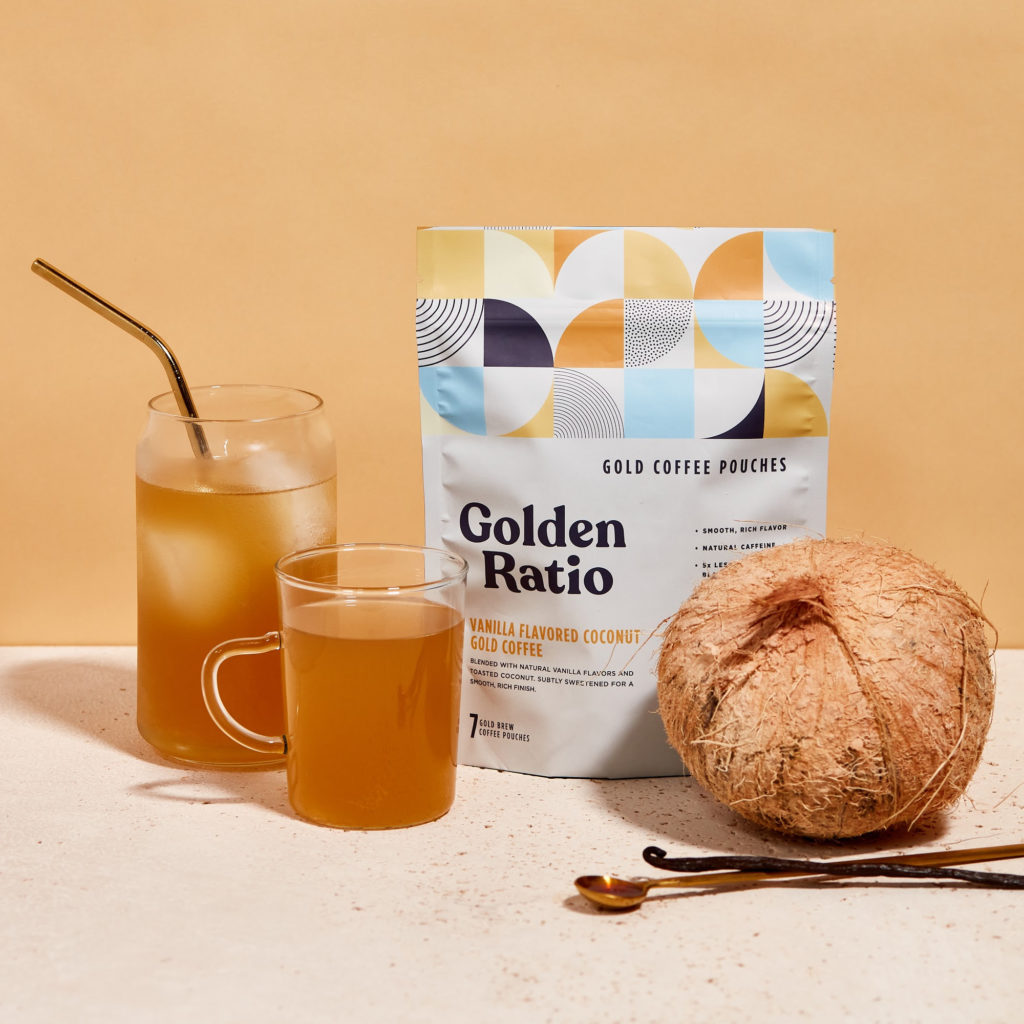 Similar to tea, Golden Ratio coffee comes in the form of a small pouch filled with coffee grounds. The coffee can be brewed by just placing your pouch in hot water and allowing it to steep for as long as you'd like depending on your strength preference.
Lifeboost Coffee's Organic Medium Roast is both healthy and low in acidity.
One of the most popular low-acid coffees on this list is Lifeboost Coffee's Organic Medium Roast. This coffee is a single origin hailing from the mountains of Nicaragua and is free of pesticides and chemicals. Plus, this coffee has a pH level of about 6 (the pH of water is 7!), meaning it's very low-acid.
Besides being low in acidity, Lifeboost Coffee is also very intentional in the way they source their coffee as compared to conventional methods. So you can rest-assured that you're getting the best, highest-quality, healthiest source of coffee possible. In fact, only 0.5% of coffee can match Lifeboost Coffee's standards for purity!
Mommee Coffee Full Caf coffee is low acid, free of chemicals, and organic.
For any pregnant moms out there looking for a low-acid coffee, Mommee Coffee offers a great option that's also organic and free of chemicals. Available in both pre-ground and whole bean options (which is what we recommend!), Mommee Coffee Full Caf brings you a medium roast coffee that's both bright and boasting of caramel notes.
Mommee Coffee also offers coffee types for all stages of motherhood including decaf and half caf options that are also chemical-free and low-acid.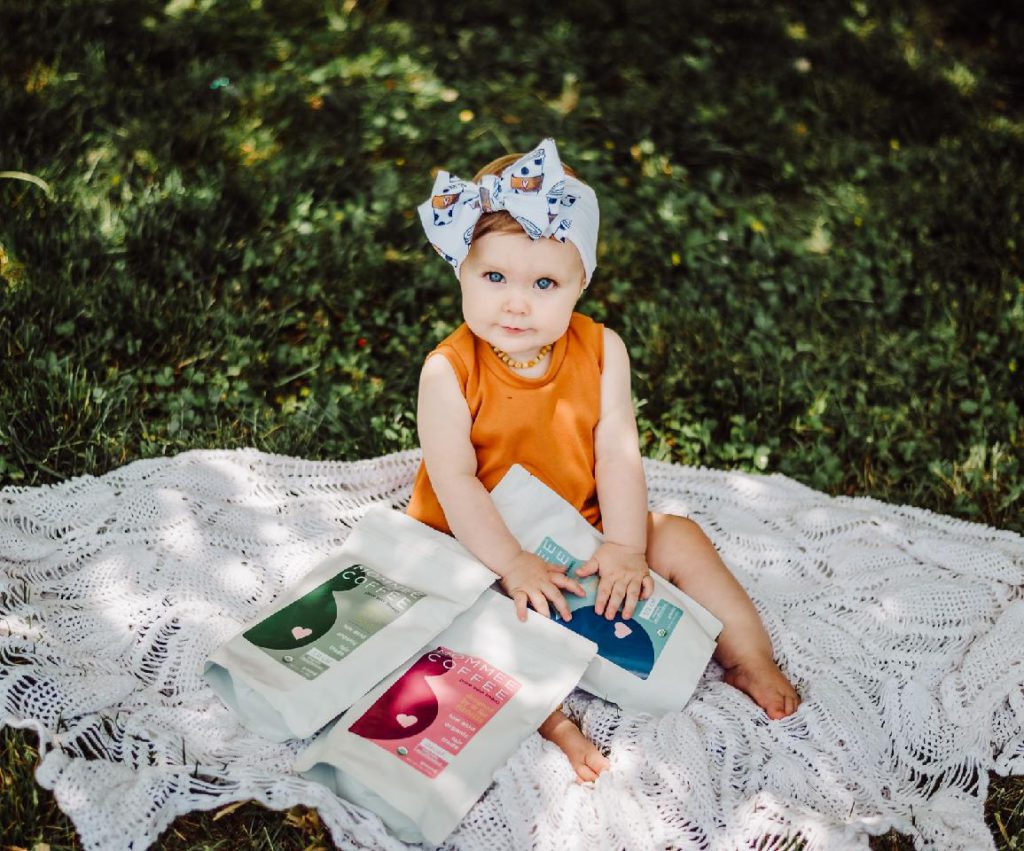 Don Pablo Subtle Earth Organic Coffee Medium-Dark Roast is low-acid & grown with the planet's best interest in mind.
Don Pablo's Subtle Earth Organic Coffee Medium-Dark Roast is rich in flavor and offers a dark chocolate flavor with notes of caramel, honey, and cocoa. It makes the list for best low-acid coffee because the beans go through an artisan roasting process that brings out the best tasting notes and a low-acid coffee.
Don Pablo Coffee Growers & Roasters also doesn't cut corners when it comes to protecting our planet. This Honduran low-acid coffee uses only natural, traditional methods and is free of chemicals. It's also grown at high altitudes, so insects are less of a problem reducing the need for insecticides.
Java Planet offers some of the best-tasting, low-acid coffee on the market.
If you're worried about sacrificing on taste in making the switch to low-acid coffee, you don't have to when you try Java Planet's Low Acid Coffee Columbia Single Origin. Many reviewers claim that this is one of the best-tasting, low-acid coffees available on the market. This coffee is a single origin hailing from Columbia, and it boasts of beautiful fruity tasting notes.
Plus, Java Planet Organic Coffee Roasters is also Rainforest Alliance Certified, which means that it safeguards fair pricing, workers' rights, and protect wildlife habitats too.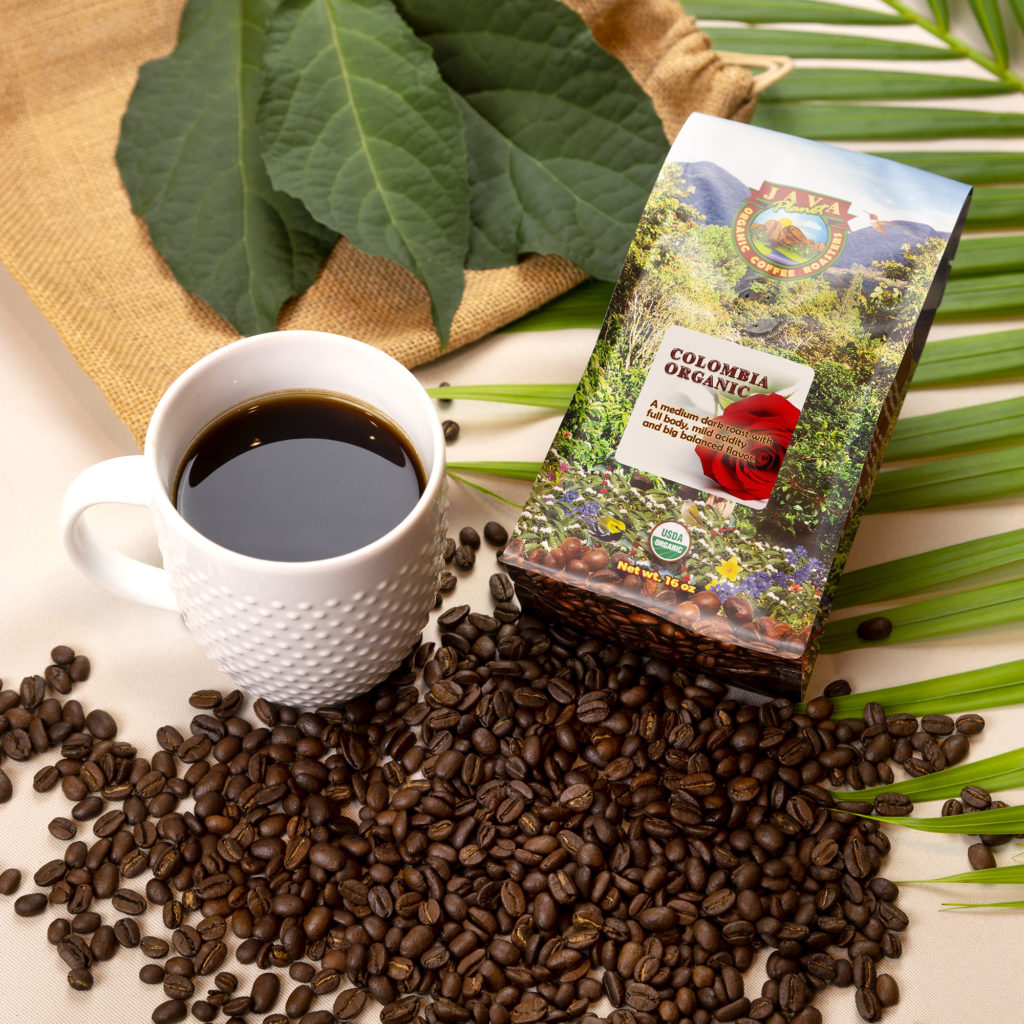 Tieman's Fusion Coffee Low Acid Dark Roast offers energy sustaining- and stomach settling-benefits.
Another very low-acid coffee brand to consider is Tieman's Coffee. Tieman's Dark Fusion Whole Beans are low-acid with an ultra smooth flavor, averaging a pH of 5.97. This is one of the highest pH levels you'll find on this list (remember the higher, the less acidic!).
This coffee is also unique in that it's naturally-fused with matcha green tea to provide a sustained energy. Additionally, it's fused with rooibos red tea for stomach settling benefits, and goji berry powders to provide anti-inflammatory advantages. This results in a coffee that provides five times the body's daily requirement for antioxidant protection.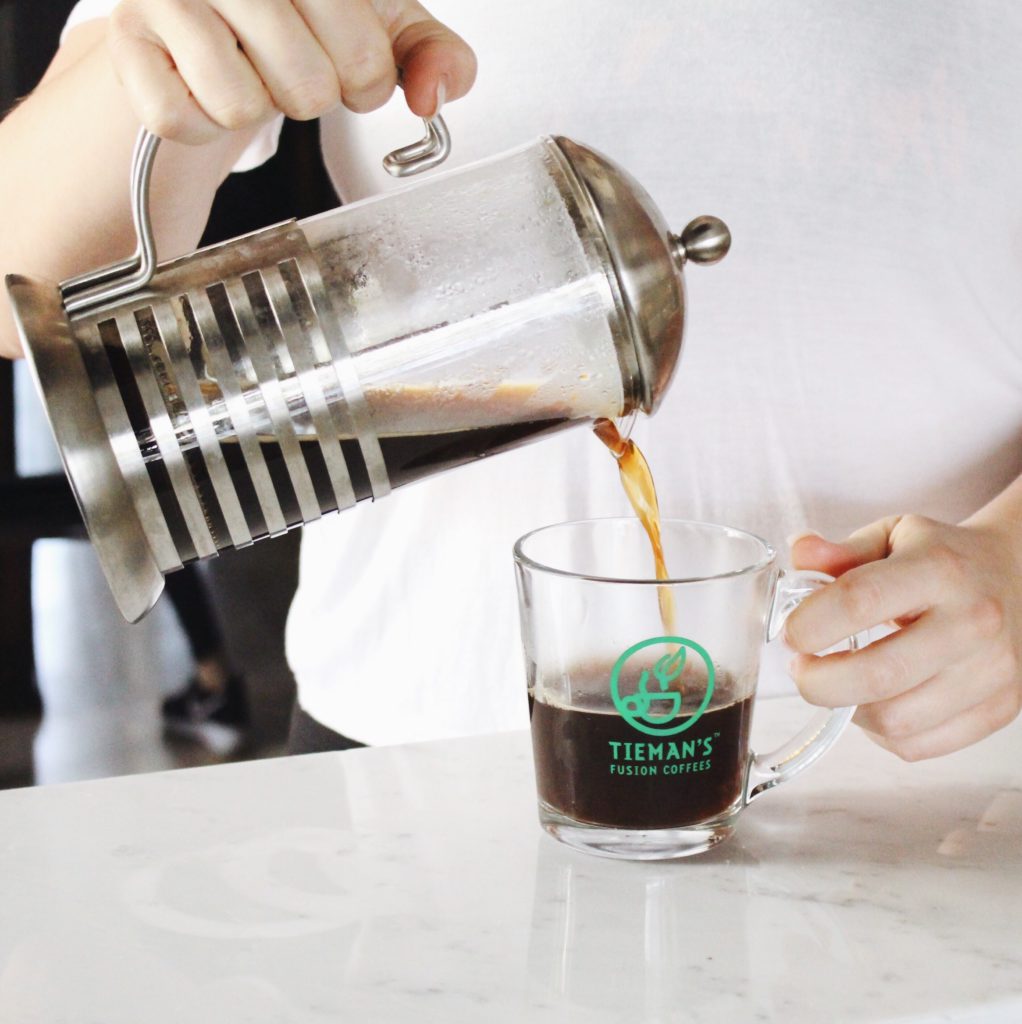 Try something more exotic with Volcanica's low-acid Komodo Dragon Coffee.
Volcanica Coffee offers several low-acid coffees, but two standout options include their Low Acid Blend and their Komodo Dragon Coffee. The Low Acid Blend, like the name suggests, is a blend of beans from Brazil, Sumatra and other Arabica coffees grown at lower altitudes. These beans are easy on the stomach with a pH of 5.2-5.3.
If you're looking for something more exotic, the Komodo Dragon Coffee has a low pH of 5.1. It's a medium roast boasting of tobacco, cocoa, and floral notes hailing from a small Indonesians island called Flores.
Puroast Organic House Blend uses their trade secret roasting technology, which lowers their coffee's pH by 70 percent.
Another popular low-acid coffee is Puroast's Organic House Blend. This organic coffee is a flavorful medium roast. What makes this coffee special is Puroasts's proprietary roasting technology which lowers pH by 70%, thus producing a low-acid coffee. Their trade secret roasting technology also produces coffee with 7 times more antioxidants than green tea.
Their Organic House Blend is available in 12-ounce, 2.5-pound, and 5-pound options either as whole beans or pre-ground coffee.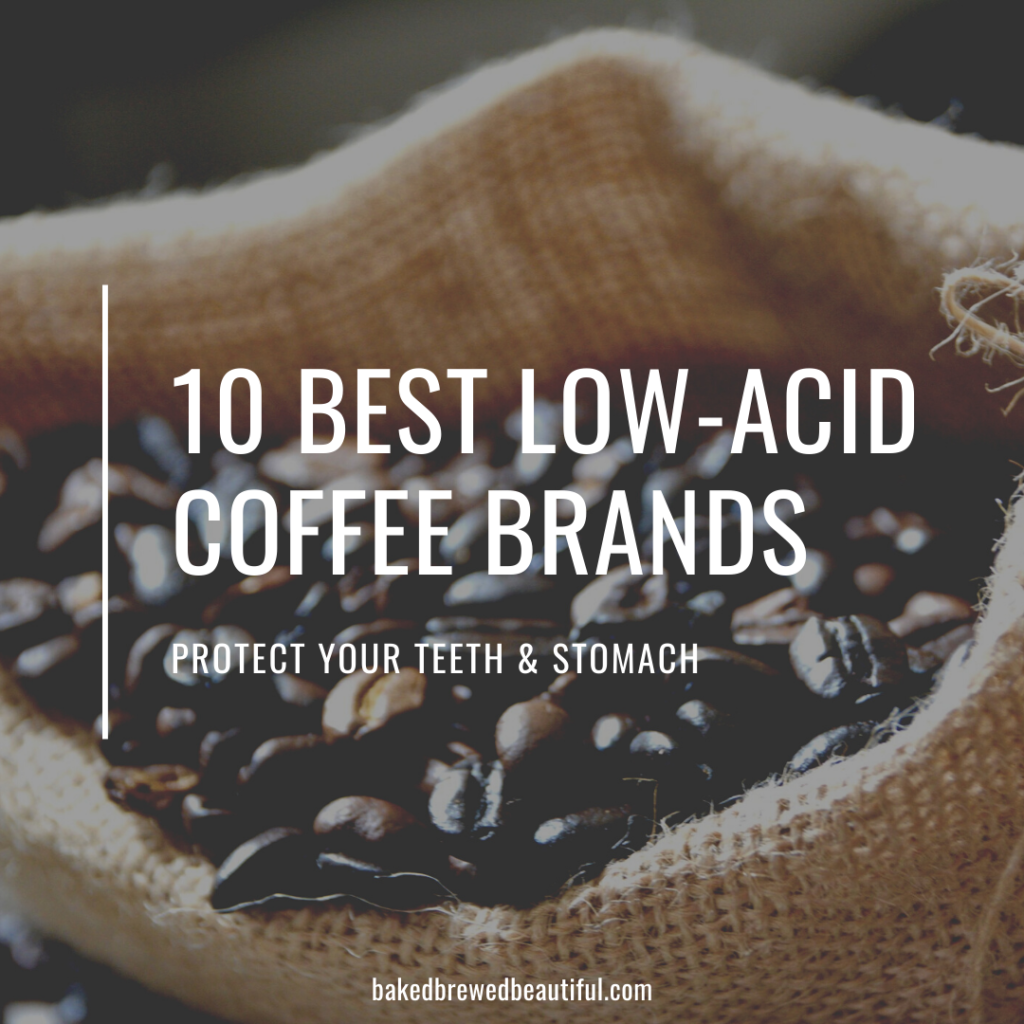 Lucy Jo's Coffee offers a range of low-acid coffees to suit a variety of tastes.
If you're looking for incredible variety when it comes to low-acid coffee, Lucy Jo's Coffee has you covered. From varying single origins (Peru, Brazil, and beyond!) to festive holiday blends and decaf options, you're likely to find a coffee that suits your palate.
Their most popular low-acid coffee is Lucy Jo's Coffee Mellow Belly Low Acid Original. This medium-dark roast blend from Indonesian and Brazil boasts of a smooth, sweet, and earthy tasting notes. Lucy Jo's Coffee is also Certified Organic, sourcing the best quality 100% Arabica organic green coffee.
Besides being low-acid, Natural Force's Organic Clean Coffee is one of the cleanest coffees out there.
If you're all about clean eating and drinking, Natural Force's Organic Clean Coffee is about as clean as they come. Besides being gentle on the stomach, these medium roast beans are USDA Organic and have been lab-tested for pesticides, mold mycotoxins, and heavy metals. You can actually view the test results for Clean Coffee here.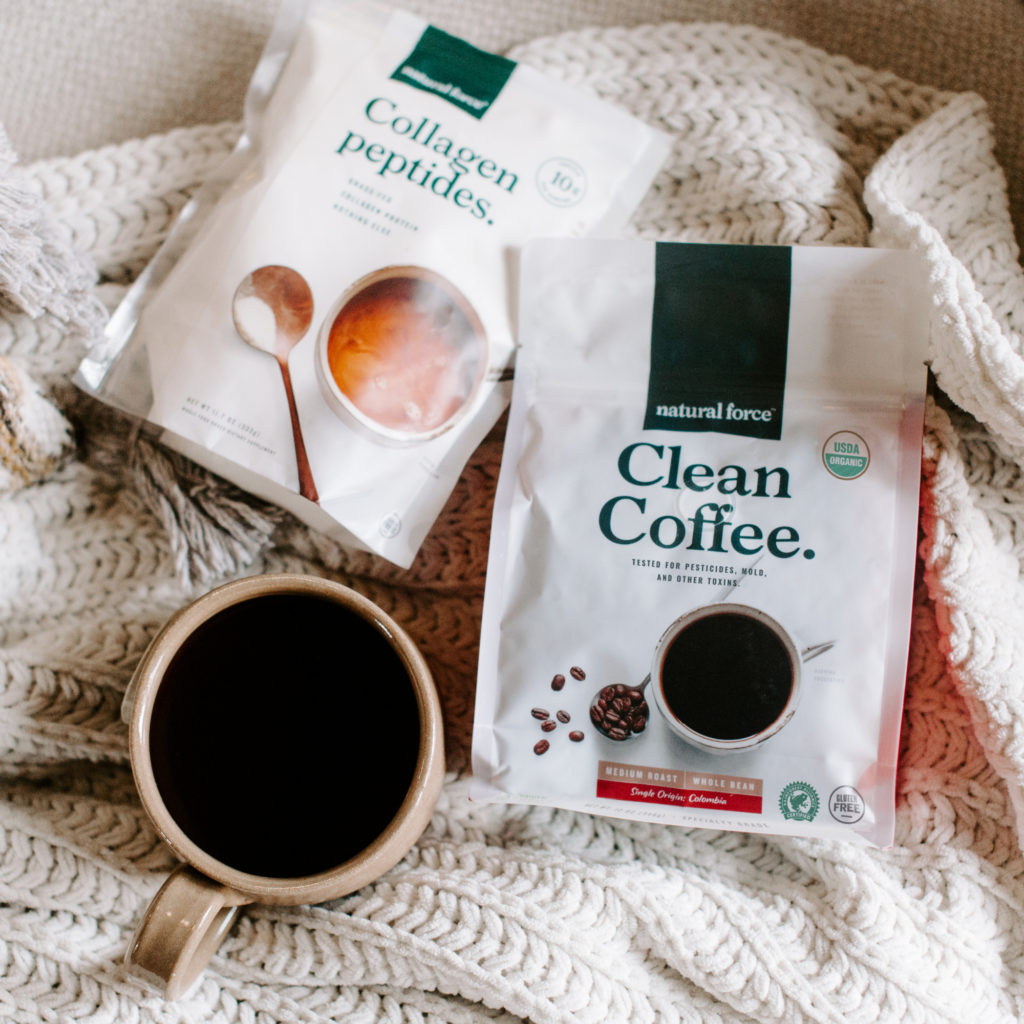 What's also great about this clean coffee is that it was specially roasted to boost health by promoting antioxidants while reducing harmful compounds. These beans are also shade grown (good from the environment) at high altitudes. These beans are Certified Vegan by vegan.org and Certified Paleo and Keto by The Paleo Foundation.
Common Questions
How can I make my coffee less acidic?

If you don't have low-acid coffee on hand, there are a number of at-home solutions to make your coffee less acidic.

Make cold brew! The way you brew your coffee will largely determine the level of acidity of your coffee. Cold brew is one of the best brew methods to neutralize the acidity of your coffee. For our best cold brew recipe & tutorial, scroll to the bottom of this post. You can also view the step-by-step tutorial here: The Very Best Cold Brew Recipe.
Another easy to trick is to just add milk to help neutralize some of the acidity in your coffee. Note that this method works best with a dark roast as opposed to a light roast.
Add some baking soda. This too will help to neutralize the acidity in your morning coffee. All you need is 1/4 tsp of baking soda for a pot of coffee. This addition of baking soda shouldn't be detectable in the coffee.
Which coffee is best for acid reflux?

If you struggle with acid reflux and still want to enjoy coffee, you may want to try cold brew or a dark roast coffee (instead of a light roast).

Cold brew is known to be smoother in body and less acidic than conventional coffee. Dark roast may also be a good choice because darker beans have a lower caffeine content, thus bringing down the acidity some.
What coffee is easiest on the stomach?

According to a 2010 study, dark roast coffee tends to be easier on the stomach as compared to light roasts.

This is due to an ingredients that dark roast produces that prevents hydrochloric acid from building up in the stomach.
Which coffee is least acidic?

If you're looking for the least acidic coffees available today, the list above is a great place to start.

Based on pH level alone, Lifeboost and Tieman's are some of the least acidic options on the market — both have a very high pH (for coffee that is).
Is espresso less acidic than coffee?

The short answer is yes. The brewing process for espresso produces a very thorough extraction due to the high temperature and high pressure. This leads to a different balance of chemical compounds than in a typical drip coffee batch.

Another reason espresso is less acidic is because espresso beans tend to be medium or dark roasts. This means that there's less caffeine present than in a light roast, and this results in a lower acidity.
Grab my FREE Cold Brew Checklist & Recipe Card To Make Perfect Cold Brew Today
Subscribe to my newsletter to receive exclusive access to my FREE resource library & grab this Cold Brew Checklist & Recipe Card.
PLUS, be the first to grab bonus recipes and other awesome coffee freebies. Sign up below!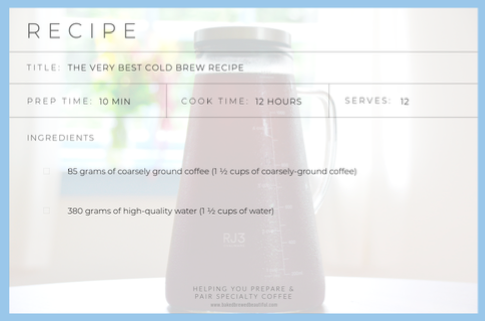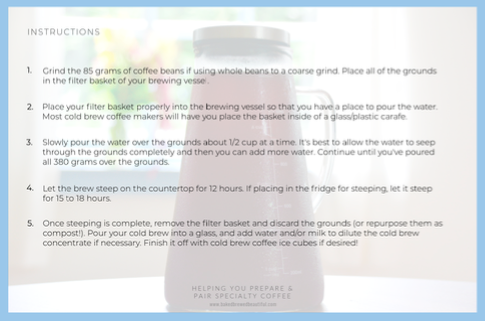 Note: While this post may touch on the topic of "health," I am absolutely not a doctor, nor do I claim to be giving health or medical advice. Any health or medical related advice found on this site are based on thorough research and personal experience.