Searching for the perfect sandwich to pair with your morning coffee? Read on to find your ideal sandwich and coffee pairing.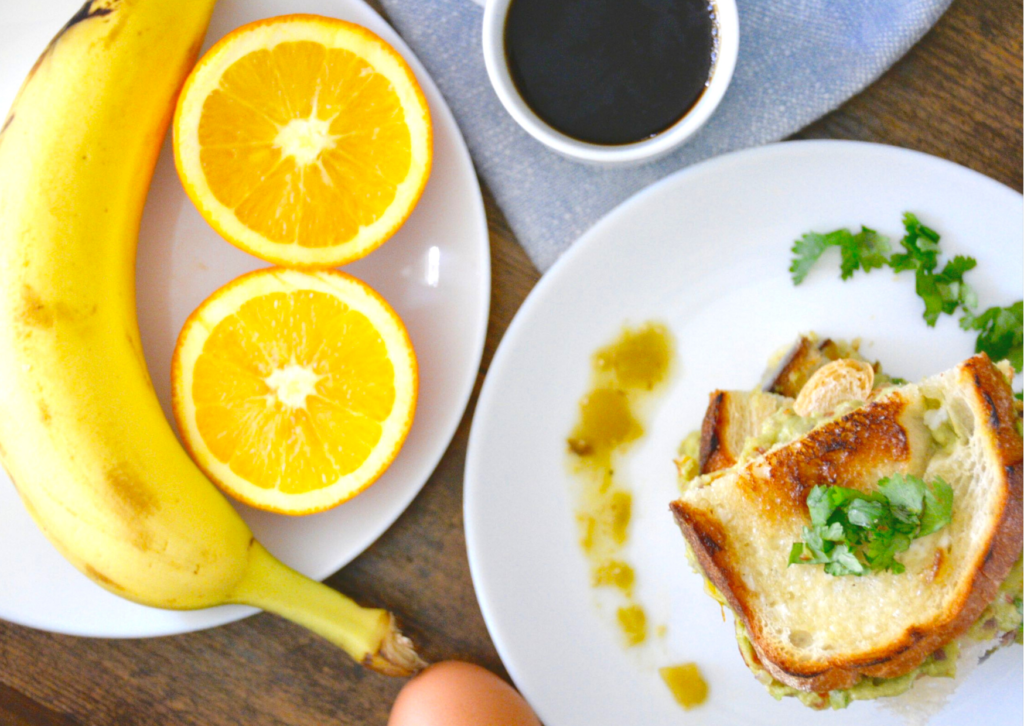 Coffee is surely good on its own, but sometimes you need a food companion to better satisfy your palate.
Sandwiches can be a quick & delicious coffee pairing if done right.
Try a grilled cheese with a cup of hot black coffee or a tuna on toast with an iced coffee.
Grab our FREE PDF chart of the best food & coffee pairings for even more ideas –

jump right to it by clicking here

!
There's nothing quite like that coveted cup of coffee in the morning to start the day out right. But sometimes, drinking coffee on its own isn't enough, which is why having a snack with your coffee is all the more necessary.
Pairing coffee and food properly will not only elevate the taste of the coffee but also your coffee companion. And while many usually go for a cookie or a biscuit, sometimes these options just won't cut it when you're craving something more. To offer up a more satisfying side, why not opt for a sandwich pairing? Sandwiches are not only quick and easy to make, but they have the potential to pair beautifully with coffee.
To help you get started on the coffee part, take your pick from any of these reviewed choices. And as for the sandwich portion, here's a list of our five favorite sandwiches to pair alongside your coffee.
PAIR A TOASTED HUMMUS AND PINE NUT SANDWICH WITH A LIGHT ROAST COFFEE.
For a relatively healthy option, you can't go wrong with a DIY hummus (a popular Middle Eastern dip) and pine nut sandwich. Hummus contains plant-based nutrients, protein, and vitamins.
To make the hummus yourself, combine tahini (ground sesame seeds), olive oil, chickpeas (garbanzo beans), garlic, and lemon juice in a blender. If you aren't able to make the hummus from scratch, you can also buy an organic option at your local grocery store.
You can accompany this nutritious meal with a cup of light roast coffee, eggs, and fresh Israeli salad.
A GRILLED CHEESE SANDWICH PAIRS PERFECTLY WITH A CUP OF COFFEE CONTAINING A SPLASH OF ALMOND MILK.
The well-known grilled cheese sandwich is a household favorite. This sandwich is easy to make, and tastes simply delicious. To make it slightly healthier, you can use a panini press to reduce some of the oiliness that you commonly find in a pan-made grilled cheese.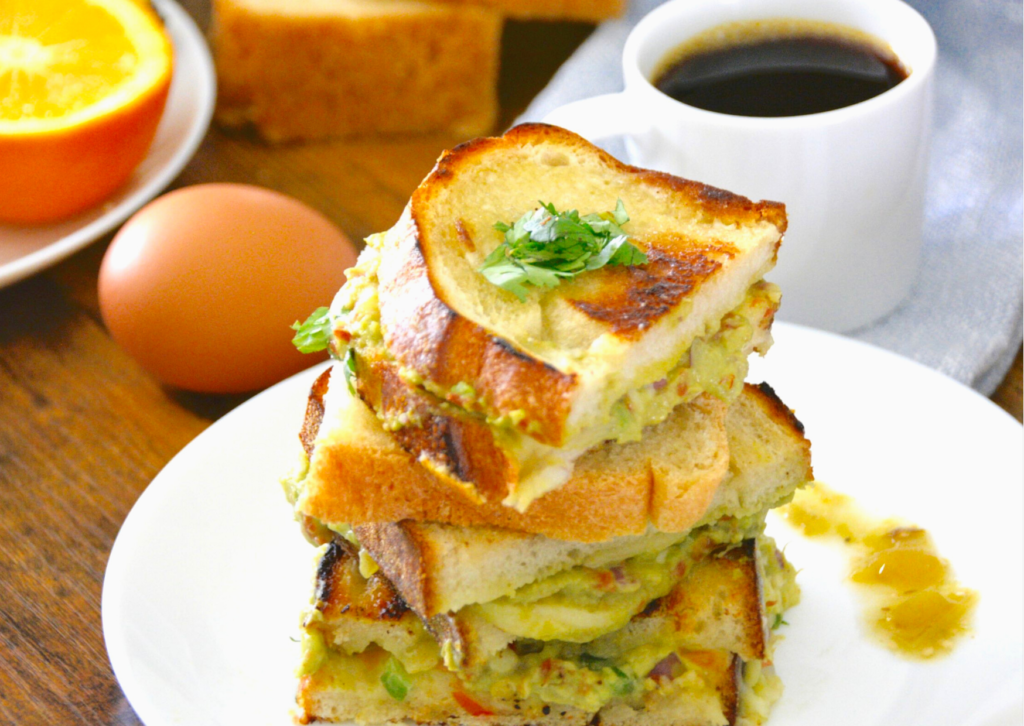 To make it even more diet-friendly, try serving your grilled cheese sandwich with freshly sliced veggies such as cucumbers and tomatoes. Because there are so many different ways to slice your grilled cheese, you decide whether you want to enjoy it whole or sliced.
As for your coffee pairing, keep it simple. A cup of hot coffee with sugar-free almond milk complements this sandwich nicely.
COMBINE A FULL-BODIED ESPRESSO WITH TUNA ON TOAST.
Nothing beats a delicious and light tuna salad on warm toast with fresh veggies. Tuna is not only delicious, but also filled with nutrients. It's high in potassium, which is known to lower blood pressure. Furthermore, the omega-3 fatty acids in the fish, when combined with potassium, have an anti-inflammatory effect on the cardiovascular system. This helps to lower blood pressure, the risk of stroke, and heart attacks.
Pair this delicious toast with a strong and full-bodied Italian espresso or espresso-style coffee.
Note: You can also enjoy this option as a sandwich by simply putting another slice of bread on top.
TRY SOMETHING DIFFERENT BY PAIRING A SHRIMP & EGGS SAMMY WITH AN ICED COFFEE.
For this next sandwich, we recommend stepping out of your comfort zone by whipping up a shrimp sandwich (that's right, we said shrimp!). Shrimp is high in protein and low in calories, making it an excellent protein source. It also provides essential nutrients to our bodies. To make the perfect shrimp sandwich, lay down a boiled egg slices, a few pieces of shrimp, and a few avocado slices on multigrain bread.
On a hot day, take this sandwich outdoors along with an iced coffee or cold brew coffee. Consider even making your own cold brew without any fancy equipment. View the tutorial here!
ENJOY A VEGAN PITA SANDWICH WITH A FRUITY COFFEE.
Pita bread has been a Middle Eastern staple for over 4,000 years. It's been used as bread as well as a utensil all through the Middle East and Eastern Mediterranean, Europe, Africa, and Asia. Pitas are commonly served with chicken, lamb, steak, or falafel. This dish is also known as shawarma, and can be found in all types of halal food stands and shops. It is typically served with hummus, baba ganoush, tzatziki, or tabbouleh.
When it comes to pairing pita with your coffee, we've found there's a lighter and more refreshing way to enjoy it – squared, toasted, and vegan.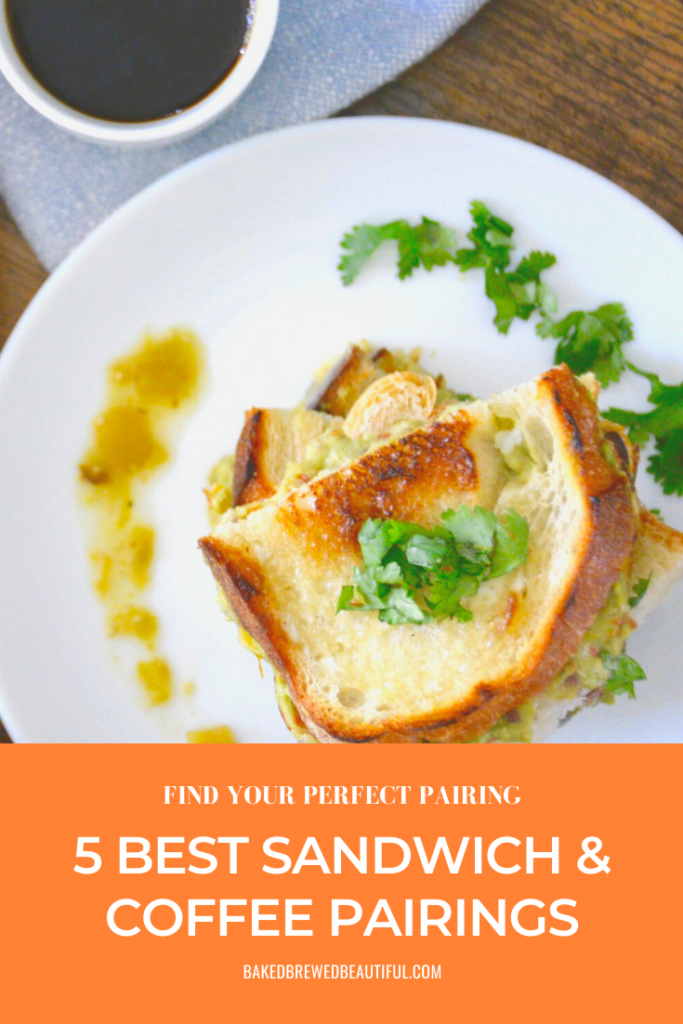 For this option, we recommend using a whole wheat pita. Begin by cutting out all of the corners so the pita is in the shape of a square. Place your pita in the toaster oven for two minutes after separating the two layers. Cook one egg for eight minutes, and slice it in half. Also, slice an avocado.
Next, spread some pesto onto the pita followed by a sprinkling of toasted pine nuts. Add the avocado and egg followed by the second pita piece. Serve this vegan pita with a fruity, light roast coffee to balance out the nutty flavors of the sandwich.
Want more ideas to pair with your morning coffee? Download our FREE Coffee & Food Pairing Chart below!
Download the Food & Coffee Pairing Chart (PDF)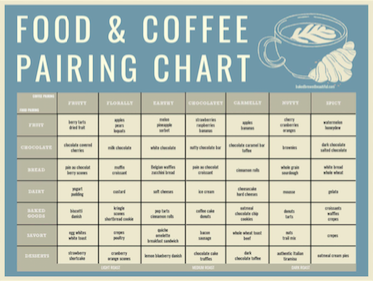 Hang this chart on your fridge to help you find your next food and coffee pairing!
Sign up for the BBB newsletter to download the chart for free!
Guest Post By: Danial Zalman
Note: While this post may touch on the topic of "health," I am absolutely not a doctor, nor do I claim to be giving health or medical advice. Any health or medical related advice found on this site are based on thorough research and personal experience.