Shop local this Small Business Saturday 2021 on November 27 — these hard-working coffee companies need the support now more than ever.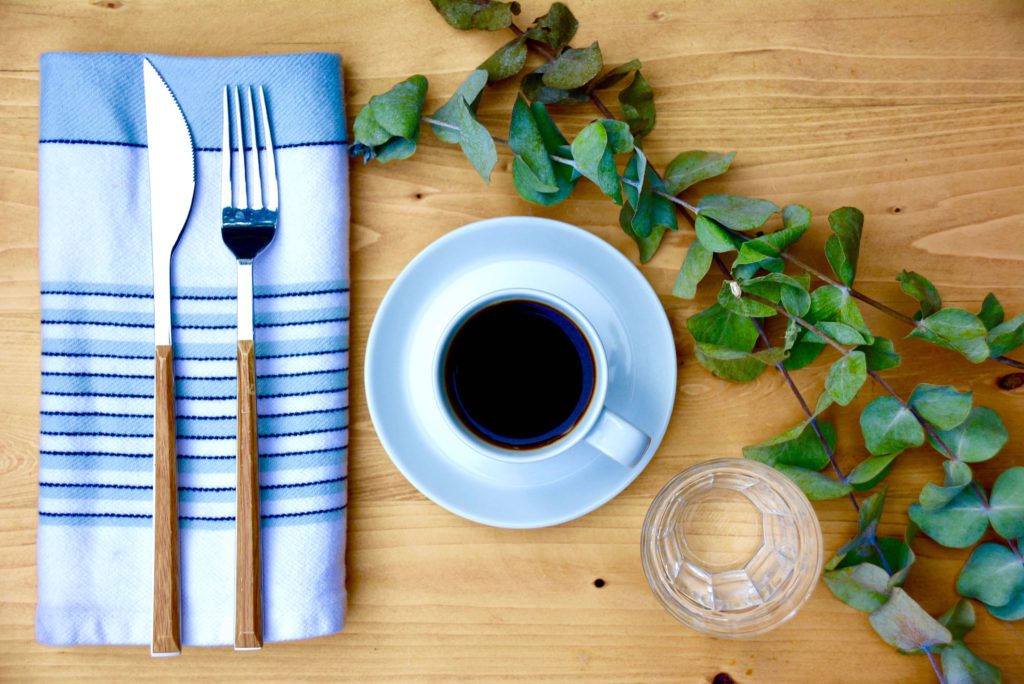 Small Business Saturday is a day to dedicate your holiday shopping to small, local businesses.
Many coffee businesses need your support to not only stay afloat, but to also continue their humanitarian efforts.
Here are 10 small coffee brands that offer high-quality specialty coffee as well as carry out beautiful acts of altruism year round.
Get the free list of the most ethical & altruistic coffee brands of 2021 —

jump to it by clicking here

!
If you haven't heard, Small Business Saturday is a day dedicated to supporting small businesses and communities across the country. Taking place on November 27, 2021, this year more than ever, small businesses need our support as many have suffered and are struggling due to the hardships of COVID-19.
Fortunately, there's something big you can do, and that's shop small! In other words, do your holiday shopping this season at small businesses instead of heading to the national brands we all know. Doing this simple act can have a great impact on your community's economy.
To help you find businesses worthy of your support in the coffee industry specifically, here's a list of 10 altruistic small coffee businesses that not only produce excellent-tasting specialty coffee, but who also have a big heart for humanity.
Progeny Coffee is improving the standard coffee supply chain in order to provide a fair income for all coffee farmers.
Co-founded by John Trabelsi and Maria Palacio, a 5th generation Colombian coffee farmer, Progeny Coffee is helping coffee farmers make a fair profit. This altruistic coffee brand does so by creating its own coffee supply chain that essentially removes the middle man. Progeny Coffee also provides free education, financial intelligence, and technical agriculture support to the farmers they work with to help them continually improve their specialty coffee score level. Progeny has already doubled the income of over 25 farmers, and they are on their way to helping many more farmers, farming families, and communities.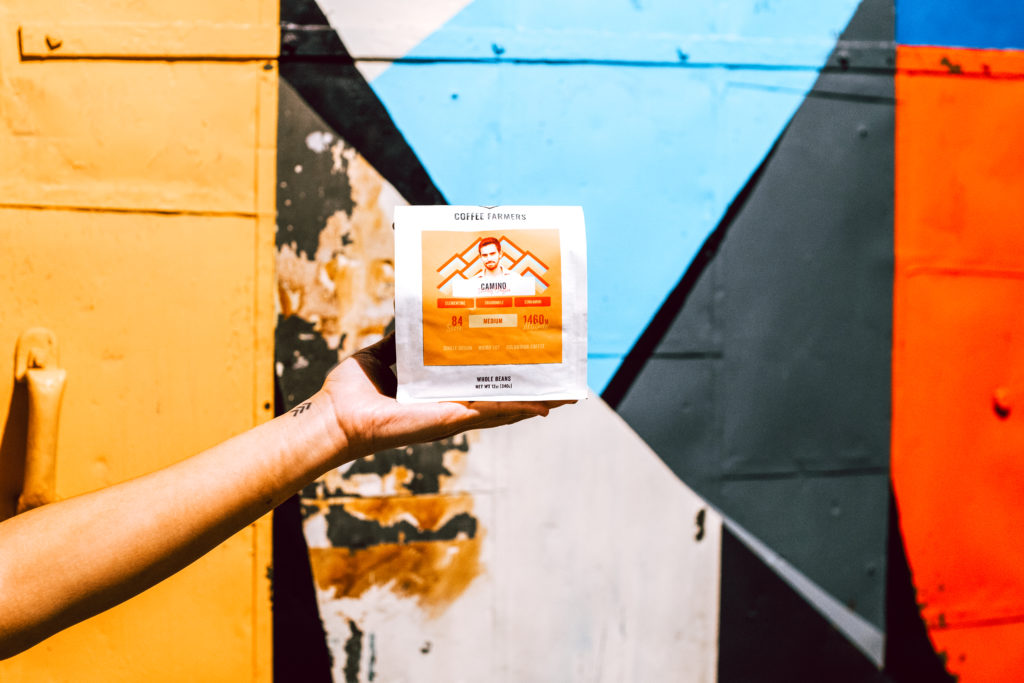 Progeny just released their Farmers Reserve line, and their inaugural flavor is Piñita. This flavor is incredibly unique in that it's the first to use pineapple in the fermentation process, offering some pretty bright and memorable flavors!
Note: I may earn a small commission when you make a purchase through some of the below links. Read my disclosure policy to learn more.
Where to Buy: Progeny Coffee or Amazon
Great Dane Coffee Company gives a percentage of their profits to support animal rescue organizations.
For all you dog lovers out there, Great Dane Coffee Company is saving pups one day at a time. This Ohio-based coffee brand was born out of a love for dogs — specifically Fettty Wap (the company's mascot). He's a Great Dane, and he was the inspiration for the brand when the company was founded 18 months ago.
The sale of this coffee brand's single origins and blended coffees help dogs to find new homes. In addition, 20% of profits benefit no-kill animal shelters, dog foster care organizations, and Great Dane rescue operations.
The funds that Great Dane Coffee Company donates is used for food, medical bills, transportation and other expenses. In addition, this coffee brand provides merchandise to the shelters they support. The organizations sell the merchandise at auctions and use the proceeds to fund their operations.
Where to buy: Great Dane Coffee Company
Nostalgia Coffee Roasters is a proud supporter of diversity, inclusion, and equity.
Based in California, Nostalgia Coffee Roasters is a gay, woman-founded coffee company committed to sustainability and diversity & inclusion. In terms of their sustainability efforts, Nostalgia Coffee Roasters upholds sustainable business practices, they ethically source their coffee, and give a total of 5% of their revenue directly back to their coffee producers.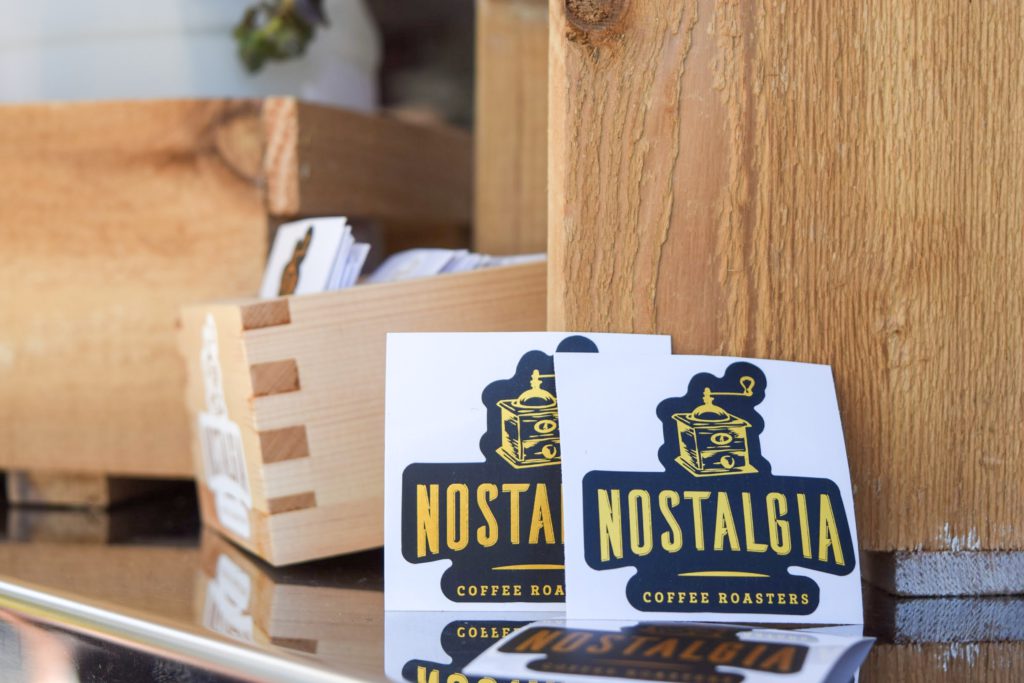 Nostalgia Coffee Roasters is also a proud supporter of diversity, inclusion, and equity. They work with women-owned farms and washing stations, and ensure they are paid well above minimum wage to allow them to thrive in their communities.
And if that's not enough, their coffee has been rated as some of the best in the world with ratings of 92 and 94 from Coffee Review.
Where to buy: Nostalgia Coffee Roasters
Cafécita Coffee sources exclusively from sustainable, women-owned coffee farms and co-ops.
The sad truth is that women coffee producers have been historically overlooked and undercompensated in the coffee industry. Despite owning their own coffee farms, studies have shown that women producers receive far less revenue for their coffee due to a lack of resources and underlying bias.
In an effort to help women producers receive their fair share of profits at every stage of production, Cafécita is an all women-owned and operated coffee company making a difference in the coffee industry. This coffee company offers only single origin, organic, and fair trade certificate coffee. This brand sources exclusively from sustainable, women-owned coffee farms and co-ops. Plus, a percentage of all sales goes to supporting women non-profits around the world. These organizations empower women, advocate for the arts, and promote equality.
Where to buy: Cafécita Coffee
TrailHead Coffee gives a portion of all sales to the National Park Service to keep our parks beautiful.
If you're looking for an artisan coffee brand that not only tastes good but also gives back to nature, TrailHead Coffee of Weyauwega, Wisconsin is centered around this cause. Created out of a love for nature, TrailHead Coffee donates a portion of all sales to the National Park Service in hopes of being able to pass these beautiful, natural areas on to the next generation.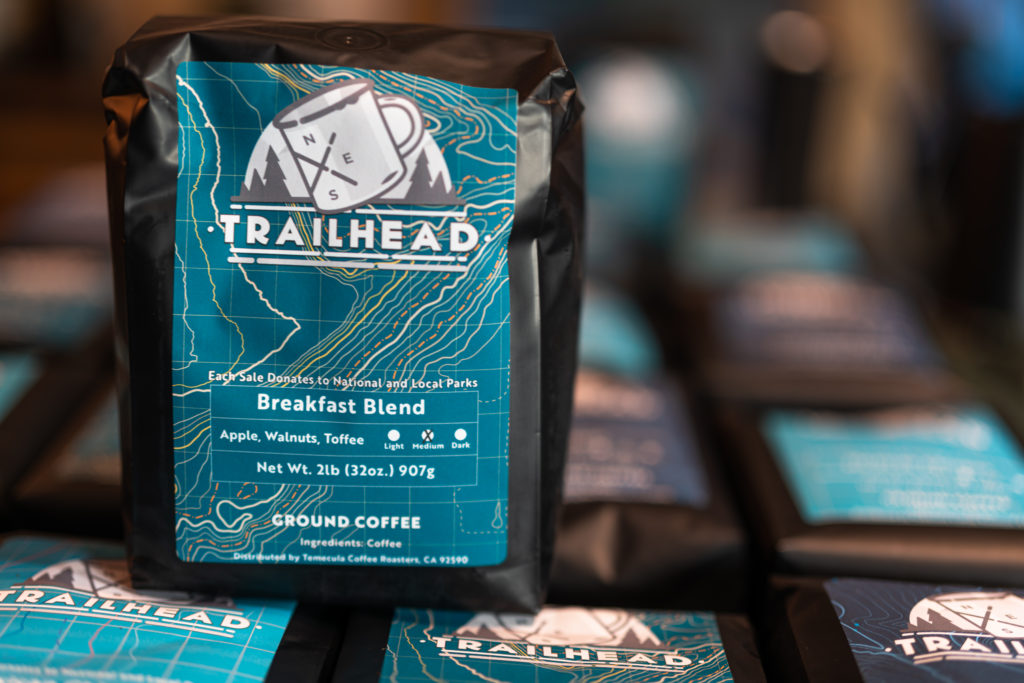 Not only does this coffee company have an altruistic mission, but this brand offers high-quality, organic single origin coffee beans (and blends) from some of the best places on earth. Plus, you'll only receive the freshest of coffee, as all purchases are roasted to order!
Where to buy: TrailHead Coffee
Boon Boona Coffee strongly supports sustainable coffee practices and the inclusion of marginalized individuals.
One Seattle-based coffee company that's making strides altruistically is Boon Boona Coffee. This black-owned coffee brand is committed to supporting sustainable coffee practices as well as the inclusion of BIPOC, LGBTQ+, and other marginalized individuals.
In an effort to share the unique coffee traditions of East Africa with Seattle and beyond, Boon Boona was born and has since formed long-lasting, and sustainable relationships with coffee producers, exporters, and importers in Ethiopia, Randa, Burundi, Kenya, and many more African nations. They also focus specifically on supporting woman-owned growers. This has allowed Boon Boona to share a larger portion of their profits with their growers direct.
Additionally, this coffee company strives to foster a community environment at their café by providing an inclusive environment and by giving back to the local area.
Where to buy: Boon Boona Coffee
Victus Coffee partners with non-profit organizations that are promoting wellness within their communities through empowerment or advocacy.
Based in West Hartford, Connecticut, Victus Coffee is making a big impact in the community by seeking to partner with non-profit organizations and great causes that are promoting wellness within their communities through empowerment or advocacy. Victus Coffee pledges a portion of their sales to organizations like FoodShare, Team Africa Rising, CT Cycling Advancement Program, and more.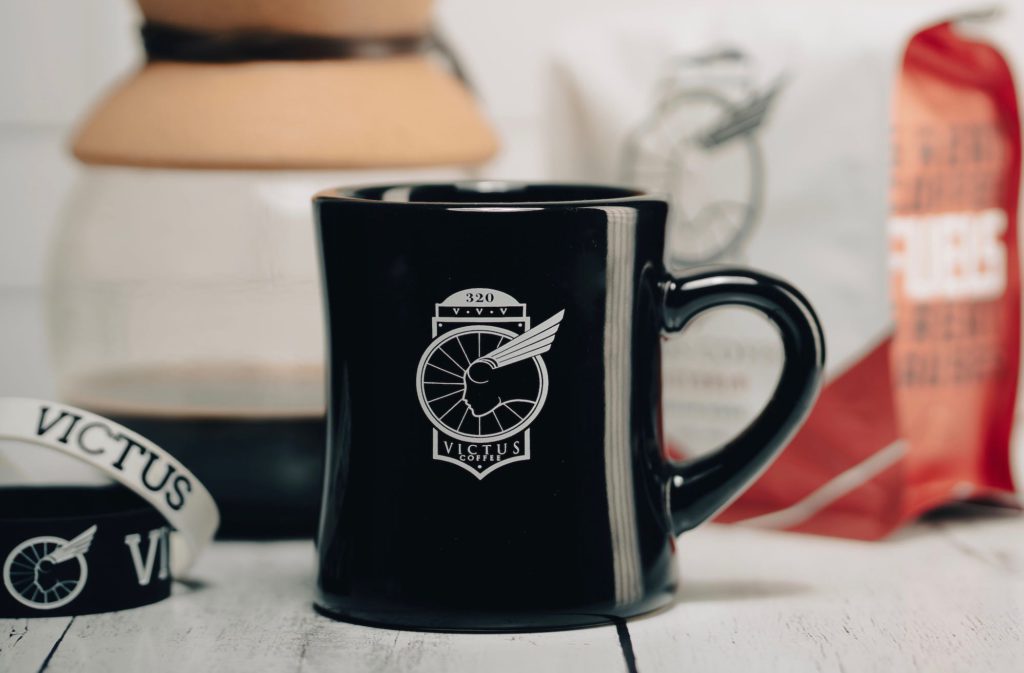 A great example of their giving is FoodShare in Connecticut. Previously, Victus Coffee donated 200 bags of coffee (a $3,600 retail value) to their food drives over the pandemic. Another cause they support is Team Africa Rising, a non-profit organization teaching children in Rwanda to enter the sport of cycling.
Where to buy: Victus Coffee
Dark Matter Coffee is a life force when it comes to the needs of the local community.
Known for their eccentric coffee blend names (i.e. Unicorn Blood and A Love Supreme), Dark Matter Coffee is also devoted to ethical coffee sourcing. This Chicago-based coffee brand has created direct partnerships with farmers in El Salvador, Guatemala, Colombia, and Mexico, thus allowing this brand to directly source their beans. This allows for sustainability and fair business practices in their coffee production.
Beyond this, Dark Matter Coffee is also a sponsor of Sip of Hope, an organization that gives 100% of their profits to support proactive suicide prevention and mental health prevention. Dark Matter Coffee also regularly gives monetary and product donations to their community to help in times of crisis. See where else they've given here.
Where to buy: Dark Matter Coffee
Kavnia Coffee is building a female-powered supply chain by working with majority female/non-binary owned and operated companies.
If you're more of the cold brew type, Kavnia Coffee has you covered. From dark roast to light roast, you can try various cold brew concentrates and find the right one for you. This Illinois-based coffee brand is making a difference in several areas: sustainability and women empowerment.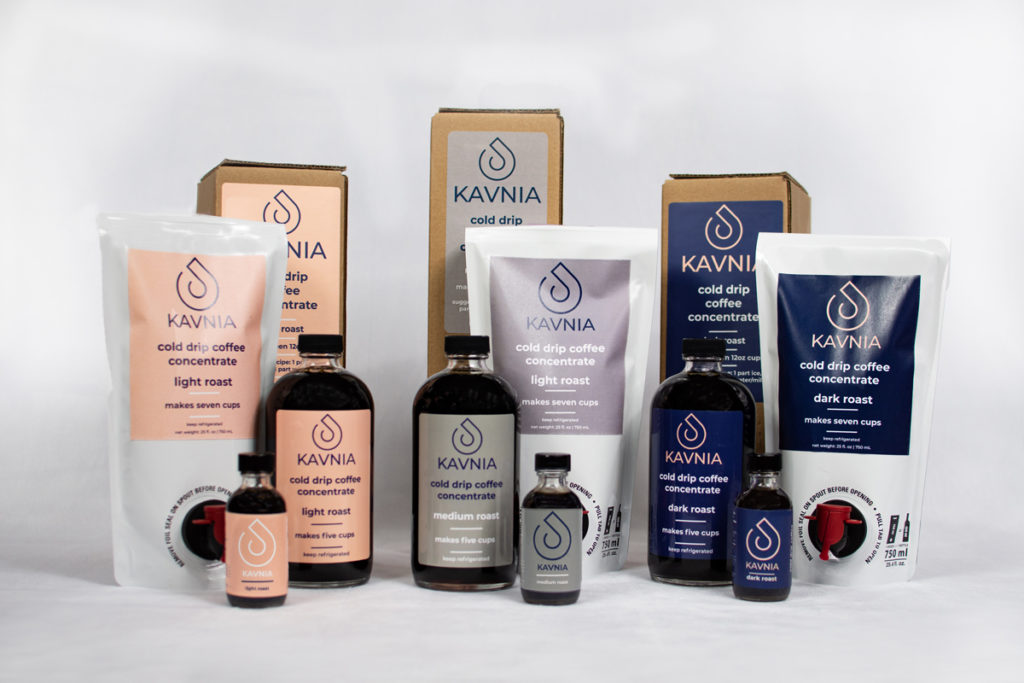 This coffee company is building a female-powered supply chain by choosing to work with majority female/non-binary owned and operated companies whenever possible. As of March 2021, 100% of Kavnia's employees and contractors were women; 50% of their roasters are owned by women and 66% of their coffee is produced by women.
Besides showcasing women's excellence in their brand, Kavnia cares deeply about the planet. This brand is making great strides in reducing waste in production as they source organic and fair trade coffee to ensure restorative farming practices.
Where to buy: Kavnia Coffee
Seven Coffee Roasters is committed to helping planet earth through a number of initiatives.
Another Seattle coffee company making big efforts to help others is Seven Coffee Roasters. This coffee brand roasts great-tasting coffee as a member of the Specialty Coffee Association and the Kona Coffee Counsel. Plus, they give back to their community and planet in a number of ways.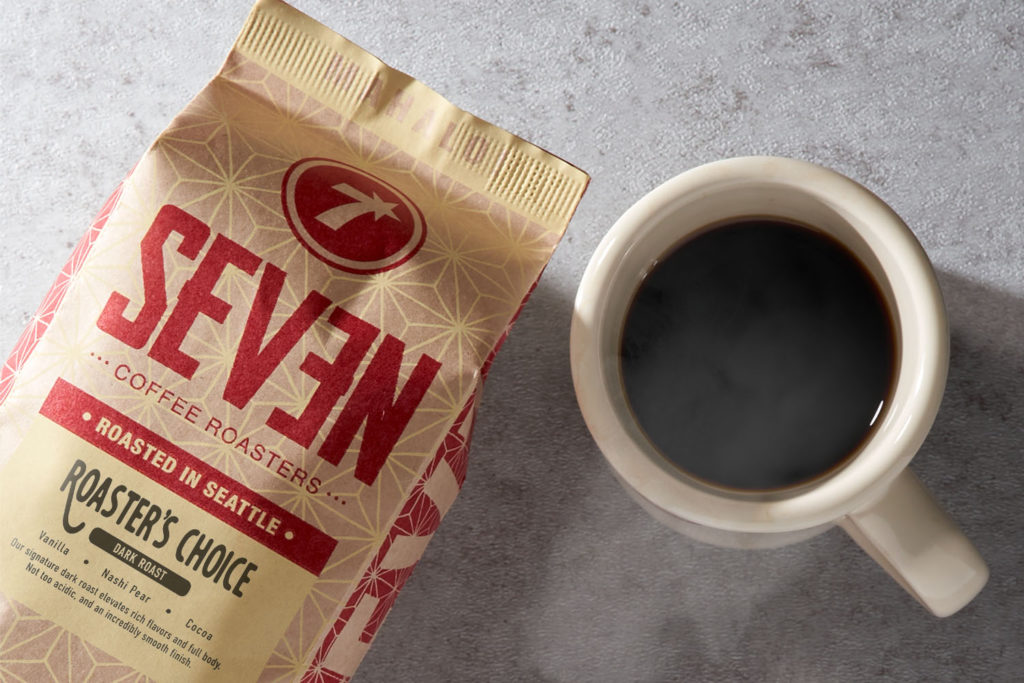 First of all, Seven Coffee Roasters is a sponsor of Whole Washington, a campaign to bring health insurance to every person in the state of Washington. In terms of helping mother earth, this coffee brand is an EnviroStars member, is part of the Green Business Directory, and has adopted a zero waste program at the Seven Coffee Roasters Market & Cafe in Ravenna.
Where to buy: Seven Coffee Roasters
Grab the list of the 20 most altruistic and sustainable coffee brands of the year!
Do a world of good with your next coffee purchase by supporting the most sustainable & altruistic coffee brands.
Subscribe to my newsletter to receive exclusive access to my FREE resource library & grab this list of the top Eco-Friendly & Altruistic Coffee Brands of 2022.
PLUS, be the first to grab bonus recipes and other awesome coffee freebies. Sign up below!