As coffee consumption continues to rise, it's all the more important to make your coffee routine more eco-friendly.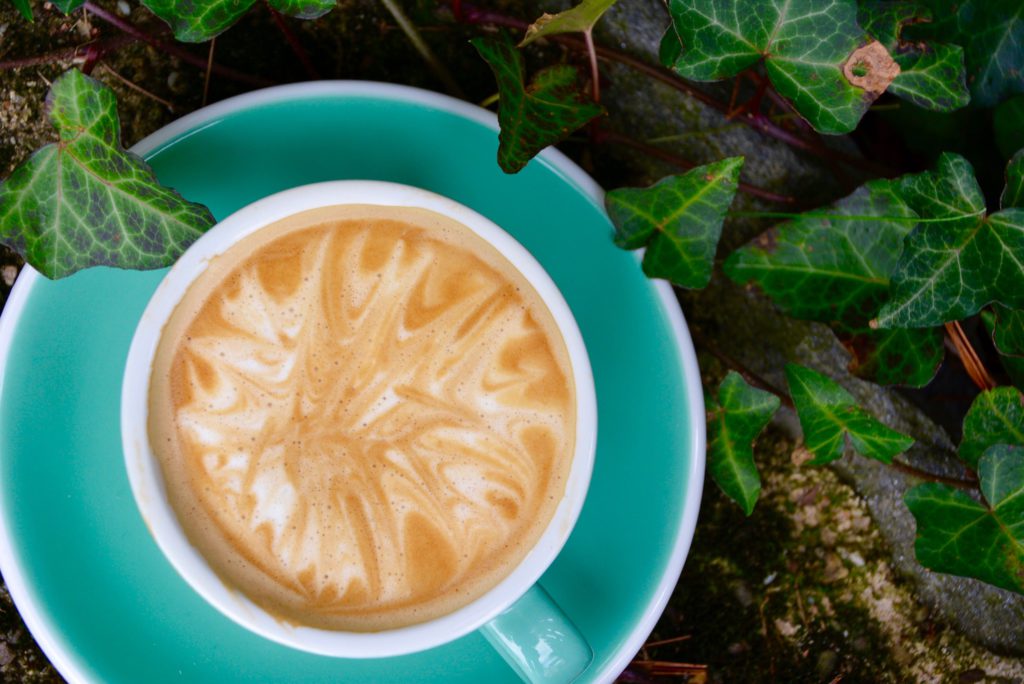 Coffee production already does a number on our planet, making it all the more necessary to be aware of how your coffee drinking habits affect the planet.
Buying ethical coffee is a great way to support sustainable farming practices.
You can brew your coffee manually or make your own cold brew, as these brew methods require less energy.
Recycle coffee bags by sending them to TerraCycle, an organization that collects empty coffee bags & makes them into recyclable materials.
Coffee is becoming more and more popular. So popular in fact that consumption is estimated to continue to rise globally. This will require a double in coffee production levels by the year 2050.
The current system already relies on 25 million coffee producers on 10 million hectares of coffee farms. In other words, there are already a lot of resources and energy being expended on coffee production. This makes it all the more important to make an effort to lessen the effects of your own coffee habits.
Keep reading to find out how to make your coffee more eco-friendly.
Brew coffee at home.
One of the best things you can do to make your coffee routine more eco-friendly is to brew your own coffee.
This cuts down on carbon emissions (assuming you drive to your local coffee shop). It also likely ensures a reduction of waste as you won't need a paper to-go cup, straw, or sleeve.
Buy local coffee beans.
If you're going to be brewing your own coffee, why not buy your beans from a local coffee roaster? This helps to make your coffee routine more eco-friendly because it eliminates the need for global shipping. It's also a wonderful way to support local, small businesses.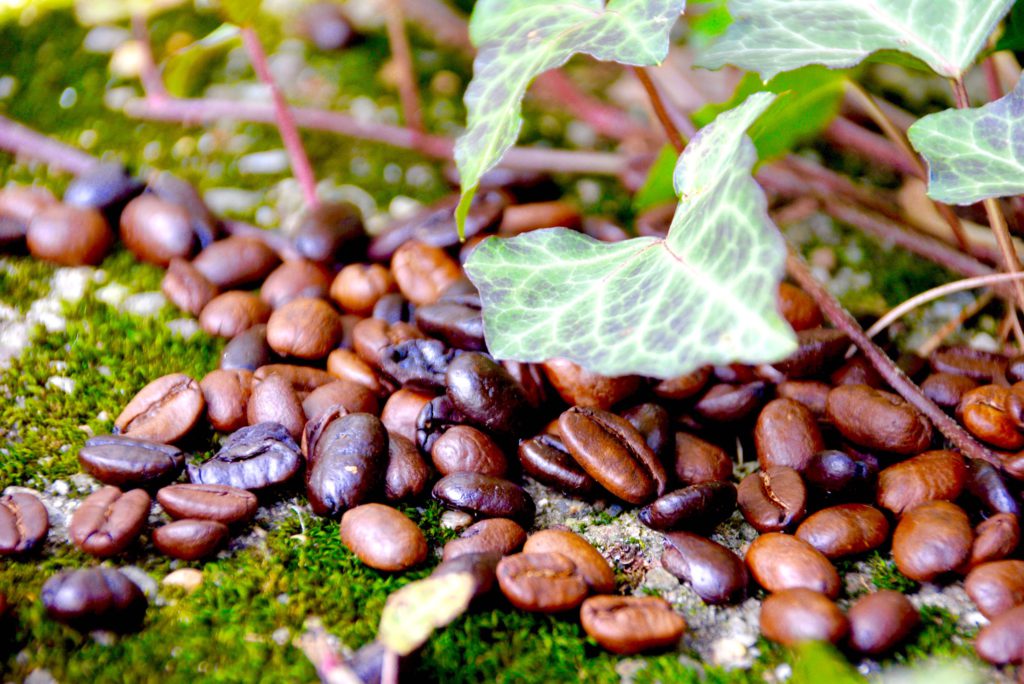 With that being said, don't just assume that all local coffee beans are eco-friendly. Look specifically for roasters/coffee shops that buy their green coffee from farms that support ethical and sustainable farming practices. If the coffee bag doesn't state this information, ask your local barista before purchasing.
Skip the pods and capsules.
Despite their convenience, pod and capsule systems are most often not very eco-friendly. This includes Nespresso, Keurig, and the like.
This is due to the fact that most pods are not recyclable or they are not easily recycle. Some capsules are recyclable, but must be brought to a collection point. Therefore, this single serve system creates more waste than many other brew methods.
Note: Some efforts are being made towards more eco-friendly single serve cups or pods, but most are still not recyclable.
Shop around for ethical coffee, and choose carefully.
Ethically-sourced coffee or ethical coffee is one of those buzzwords surrounding coffee that can get confusing. Most people know it's a good thing, but have no idea what it actually means. In the realm of coffee. this phrase means that the package of amazing coffee beans you've just bought was produced in a way that maintained respect for the person growing it as well as the environment.
So how do you know if you're buying ethically-sourced coffee? Unfortunately, there's no easy answer. And just looking at labels isn't the best answer. It's so important to dig deeper to find out whether or not your coffee was actually ethically-sourced. Here are a few things you can do:
Don't just look for a Fairtrade label. It's important to for these labels instead or in addition to: Rainforest Alliance Certified, USDA Organic, UTZ Certified, Bird-Friendly Certified.
Buy from local, small businesses versus from large chains.
Buy coffee beans from sources that are known for their ethical policies. Ethical Consumer has a list of most ethical coffees and Honest Grounds has a good list as well.
Contact the coffee companies you buy from directly and ask about their supply chains.
Brew your coffee with a manual brew method.
If you're looking for a way to reduce energy-use when it comes to actually brewing your coffee, non-electric brewers are your best bet. This includes pour over instruments such as Chemex, the Origami, AeroPress, and French press.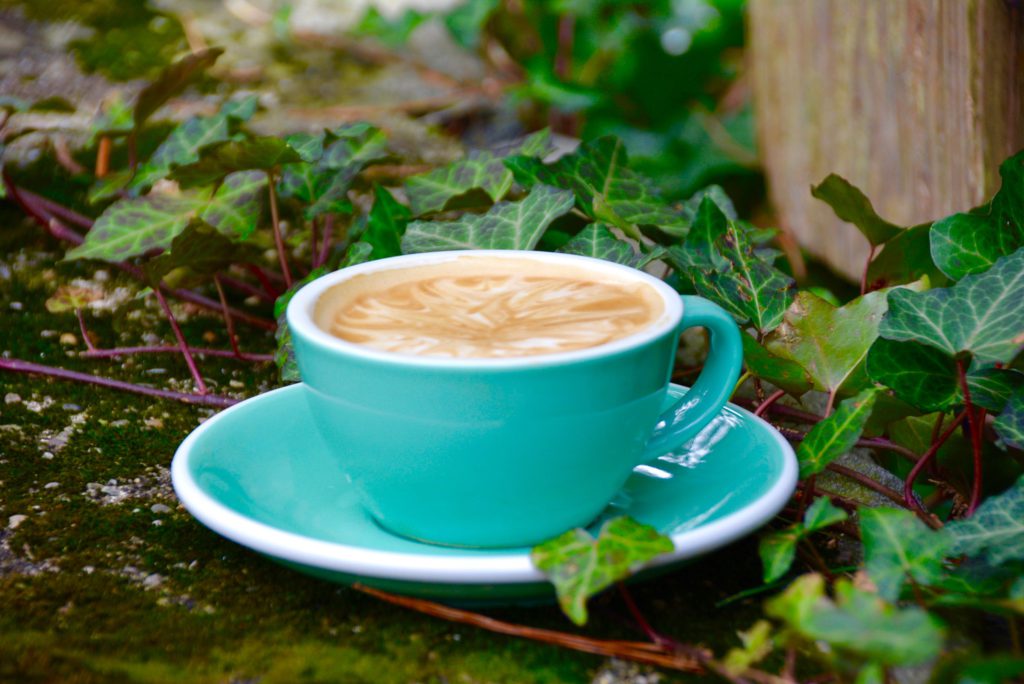 Manual brew instruments allow you the precision to brew exactly the amount of coffee you plan on drinking. This is as opposed to drip coffee machines, which often make more than you need leading to waste.
Another benefit of manual brewing is that they made of very few parts and are built to last. Again, this is quite different from drip machines which are often made of mostly plastic and break quite easily. They also use way more energy than manual brew methods.
Don't heat more water than necessary.
Using a manually brew method such as those listed above does require gas or electricity to heat up the water. To conserve energy, make your best attempt to only the amount of water you are going to use for your brew batch. One way to go about this is to measure out your water prior to adding it to the kettle (you should already be measuring your water if you're into manual brew methods). See this article for the importance of measurements in brewing specialty coffee.
If you don't have a scale handy, you can also mark your kettle to indicate the amounts that you use most often.
Better yet, make cold brew!
To go one step further, cold brew coffee is an even greener brew method because there is no need to heat any water. To make a batch of cold brew (in the most basic fashion), combine your grounds, room temperature filtered water in a large mason jar or pitcher and allow it to sit on the counter overnight. The next morning use a cheesecloth to filter the grounds, and that's all. The only leftovers are the coffee grounds, which can repurposed (see below).
Opt for reusable filters or at least go for the unbleached ones.
Even with manual brew methods, there is still some waste created: the one-time use paper filters. You can take comfort in the fact that paper filters are biodegradable, but not everyone composts. Another option to prevent the paper waste is to look for a reusable filter. It usually just takes a little bit of digging to find the the right filter for your particular brew instrument, but it's worth it and it usually saves you some cash over time (so no paper filter reorders). The Barista Warrior Reusable Pour Over Filter (Gold), for instance, can fit in the Hario V60, Chemex, and most other pour over drippers.
If you really don't like reusable filters due to the flavor effect (yes, that's a thing), at least opt for the unbleached paper filters as they compost more efficiently than bleached filters.
Fertilize your garden with used coffee grounds.
Instead of just dumping your coffee grounds down the sink or in the trash after brewing up some coffee, consider adding them to your compost. You can then use the new and improved compost to supercharge your soil, while also helping the environment along the way.
If you don't have a compost bin, you can also just add the old grounds directly to your garden. To fertilize your plants, bury a small amount of grounds around the base of the plant.
Reuse your coffee bags or send them to TerraCycle.
Unfortunately, many coffee bags are not recyclable often because they are made from multiple materials such as a combination of paper and plastic. It becomes nearly impossible to separate the varying materials and recycle them.
One solution to keep from just tossing them in the trash is to reuse these bags. Some have gotten very create and have used the coffee bags was planters, lunch boxes, and even an upcycled tote bag.
If you find that you're not very craft, another option is to look into TerraCycle. This company has taken on the responsibility of collecting empty coffee bags and separating the materials into metals, fibers, and plastics. All of these are separately melted down to be recycled, composted, or molded into new products. For more information on how to start up cycling your empty coffee bags with TerraCycle, visit their site here.
Drink from a reusable mug, tumbler, or glass.
This is one the easier to-do's on this listicle and that's to drink your coffee out of a reusable vessel such as ceramic mug, tumbler, or glass. When you're out and about, make an effort to bring along a travel mug or tumbler and ask the barista to put your coffee beverage inside instead of being handed a paper cup. It just takes a minute or two of planning ahead before you head out the door.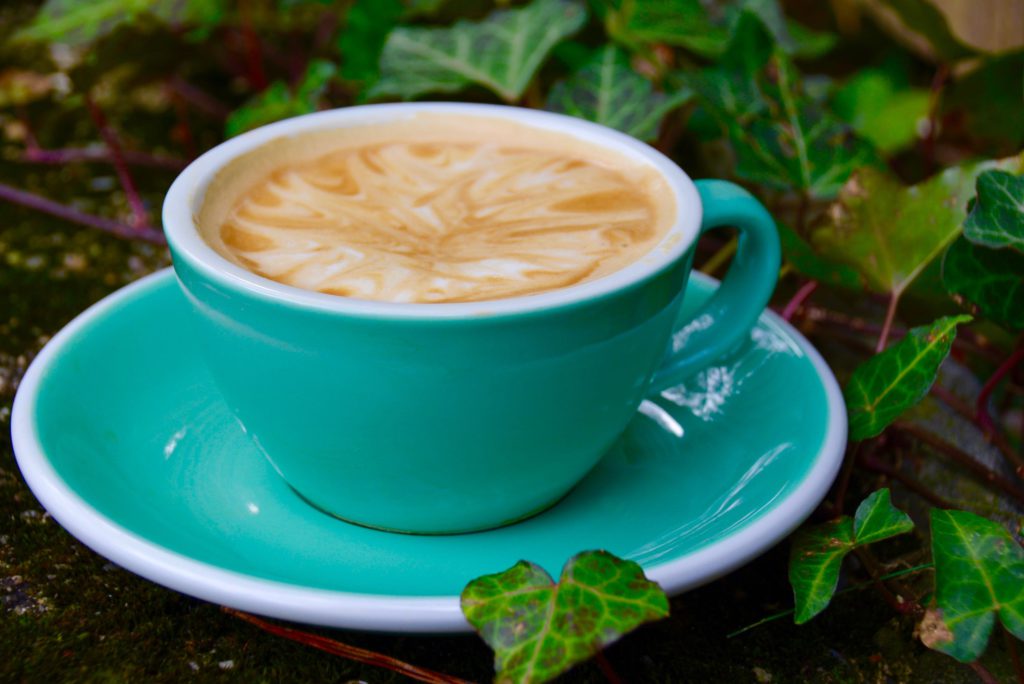 Clean your coffeeware with eco-friendly cleaning agents.
In using a reusable cup mug and a manual brew method, you're going to need to clean all of your coffeeware after each brew cycle. The most eco-friendly practice would be to find a cleaning agent from an environmentally conscious brand such as Seventh Generation or J.R. Watkins.
These types of cleaning agents are typically biodegradable, non-toxic, and derived from natural & organic ingredients.
Do a world of good with your next coffee purchase by supporting the most sustainable & altruistic coffee brands.
Subscribe to my newsletter to receive exclusive access to my FREE resource library & grab this list of the top Eco-Friendly & Altruistic Coffee Brands of 2022.
PLUS, be the first to grab bonus recipes and other awesome coffee freebies. Sign up below!