Taste coffee like a pro by learning which coffee characteristics you should take notice of regularly.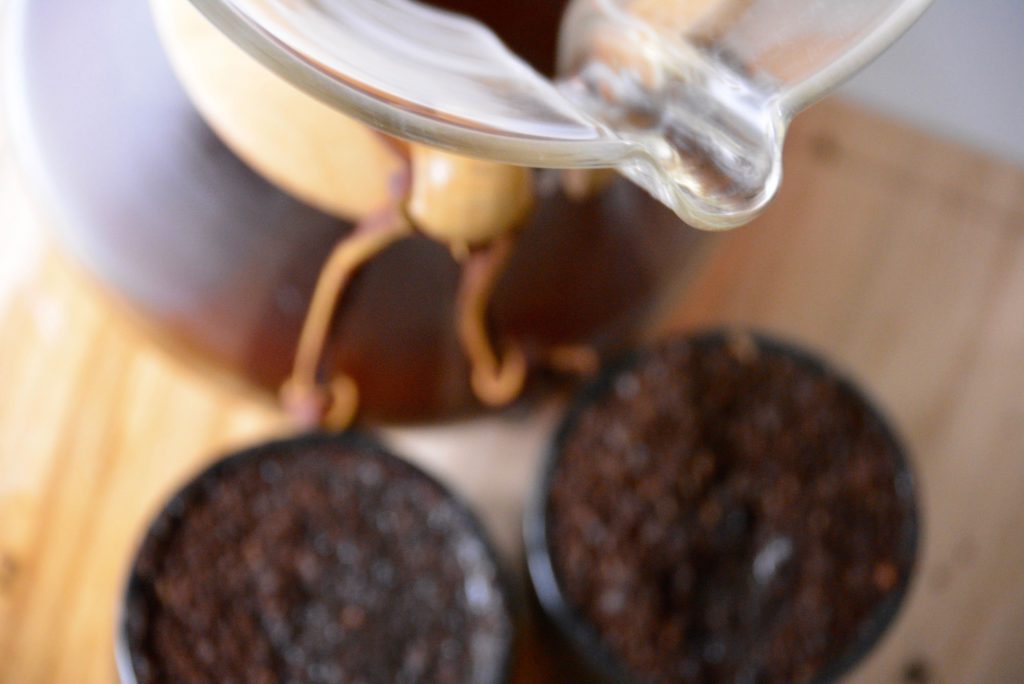 From fruitiness and sweetness to acidity and clarity, coffee is widely varietal in its flavor offerings much similar to wine.
The art of coffee tasting is a skill that must be learned with much practice.
To properly taste coffee, it's important to try different types of coffees to understand the range of flavors.
Other important coffee tasting factors include body and finish.
Coffee can offer incredibly, complex flavors depending on how the coffee beans were grown, processed, and roasted (brew method factors in here too!). From delicate fruity notes of cranberry and melon to brown sugar and honey, the world of coffee has tons of flavor and aroma compounds that provide plenty of opportunity for you to experience something new with each and every cup.
However, like in wine, developing a palate for coffee takes time and much practice. If you're new to the realm of specialty coffee especially, tasting the intricate flavors of coffee will take some work to develop, and that's totally okay. Take heart in the fact that all coffee pros started right where you are and know that it's well worth the effort.
In training your palate to properly taste coffee, you'll be able to experience coffee in new ways by detecting the most subtle of flavors and textures in every future cup. Read on to learn how to start tasting coffee like a coffee expert.
How to Get Started:
Try a lot of different coffees.
First off, it's a good idea to try a wide variety of coffees. Often what separates coffee experts from non-coffee pros are simply opportunities to taste. Whether it's diner coffee, manually-brewed coffee, or even if it's a drink from Starbucks, tasting many different types of coffee opens up your mind and palate to a range of flavors that are out there.
Do comparative tastings.
Another great thing to do when you're first learning to taste coffee like a pro is to do a comparative tasting. This involves the preparation of several different types of coffee. You can go about this very officially by going to an actually coffee cupping nearby (at your local coffee shop). Another option (that's also less expensive) is to brew up a number of different coffees and have a few friends over for an at-home coffee tasting.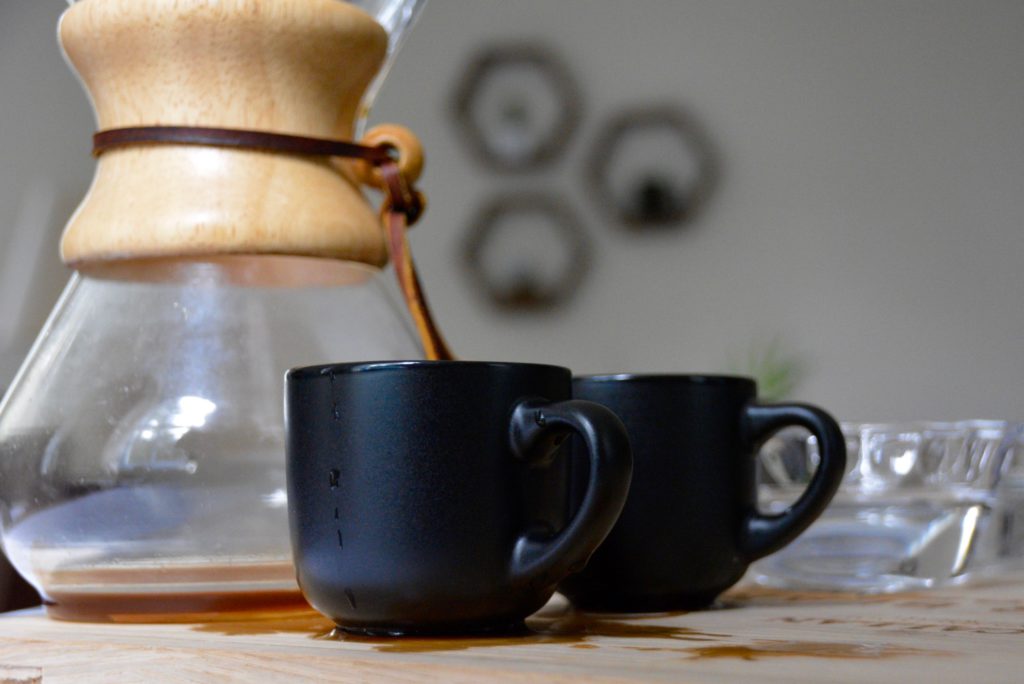 Whichever way you decide to go, you'll get the chance to notice the immediate differences between the coffees right in front of you. The flavor differences will likely be more obvious in a comparison setting like this. Additionally, with friends, it can also be helpful to hear others' input to introduce flavor ideas you may not have noticed on your own.
Read through the tasting notes on your coffee bag.
If you're the one brewing the coffee, take a look at your bag of coffee beans to check out the suggested tasting notes. Most specialty coffees list out a number of tasting notes on the front of the bag. They can include fruity, nutty, chocolatey descriptors and beyond. This will help give you a point of reference for what you might want to look for when drinking said coffee.
This can be especially useful if you're just getting into the coffee tasting game to give you an idea of what flavors are out there.
Download My FREE Home-Brewing Guide
Join my newsletter (free!) to receive my free home-brewing guide. PLUS, you'll get instant access to ALL freebies in my resource library including bonus coffee and pairing recipes, coffee hacks & more brew guides!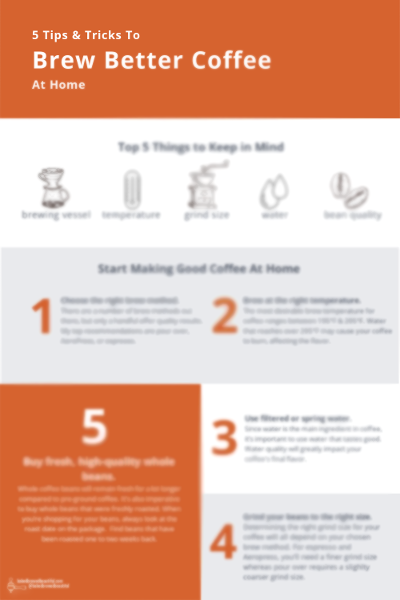 How to Taste (& Smell!) Coffee Properly:
Body
One important factor to notice when tasting coffee is the texture (or the body as it's known in the coffee realm). This simply refers to the coffee's weight or the feeling of the coffee in your mouth. Dark roast coffee tends to have a thicker, fuller body.
Think of coffee you'd receive from a diner or even coffee you'd make in a typical drip coffee maker at home. The coffee is usually dark, strong, and feels somewhat heavy. Light roast coffee, oppositely, has a much thinner, lighter body. It's more akin to a strong black tea.
Whatever the body, take notice of this factor when you're sipping — does the coffee feel heavy, watery, smooth, rich, or something else entirely?
Sweetness
The sweetness of coffee is also a factor to consider when tasting coffee, though most people understand coffee as being first and foremost — bitter. However, the sweetness of coffee doesn't come across quite like you might expect in baked goods, but instead as a category of sweetness. What kind of sugary flavors are you tasting?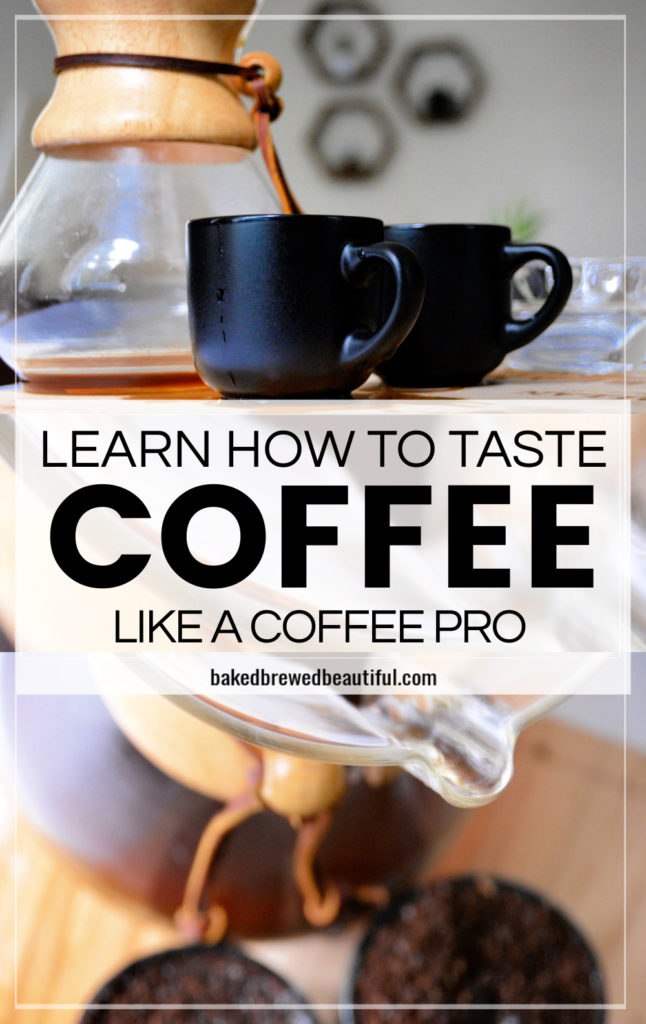 From honey and brown sugar to maple syrup and caramel, there are a range of sweet flavors to choose from when it comes to coffee. Typically, the sweeter the coffee, the better.
Acidity
Acidity is an element of coffee that is often most prized by coffee professionals. It can bring a totally a new dimension to a cup as well as a certain brightness. From lemon and blueberry to strawberry and cranberry, acidity is often described by fruity flavors.
And while you may think of pH levels when the term "acidity" is used, think more about the quality of the coffee's acidity. For instance, does the coffee have a strong tart flavor or do you notice something more mellow such as a melon-like taste?
Also, it's important to note that the darker the roast, the less likely you'll be able to taste the acidity. There are less juicy flavors present as a roast gets darker, and more sugars also come to light bringing out those sweeter flavors mentioned above.
Clarity
This element is a bit more difficult to determine, but a more experienced coffee taster will notice the clarity of their cup. This characteristic refers to the purity of flavors in the coffee.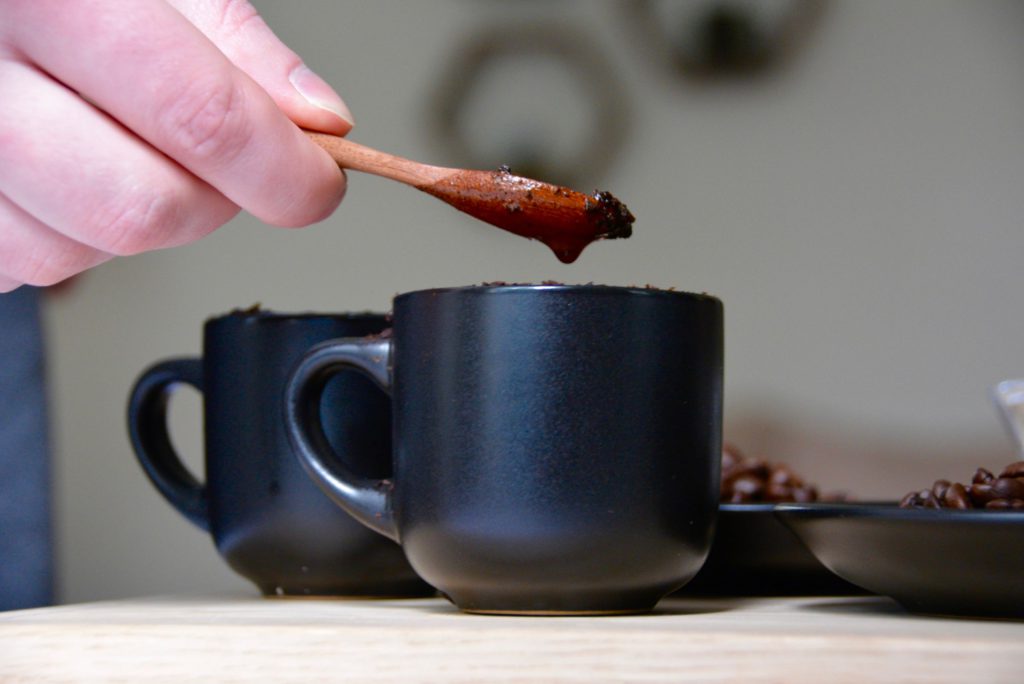 Are the flavors subtle and muddled or are they clear and quite obvious when you drink? This latter is often praised for its excellency by coffee aficionados.
Finish
A coffee's finish refers to what happens after you swallow. How long does the aftertaste last (if at all) and what is the texture like? Do you notice a certain flavor lingering or is fleeting?
A clean coffee will leave your palate with a neutral feeling whereas harsh coffees can linger on with a certain flavor. Coffees with a clean finish are often viewed as more high-quality.
Standouts
Besides these above factors, notice anything else that stands out to you when sip your coffee. There may be certain flavor combinations that work particularly well for you personally or perhaps there are flavors that you notice hit at different times during your sipping experience.
Other questions to ask yourself: Does the coffee change as it cools down a few degrees or does it immediately lose its luster? Are there contrasting flavors? Do you detect any new or unusual flavors?
Take notice of anything particularly unique that may not fit within the above tasting categories.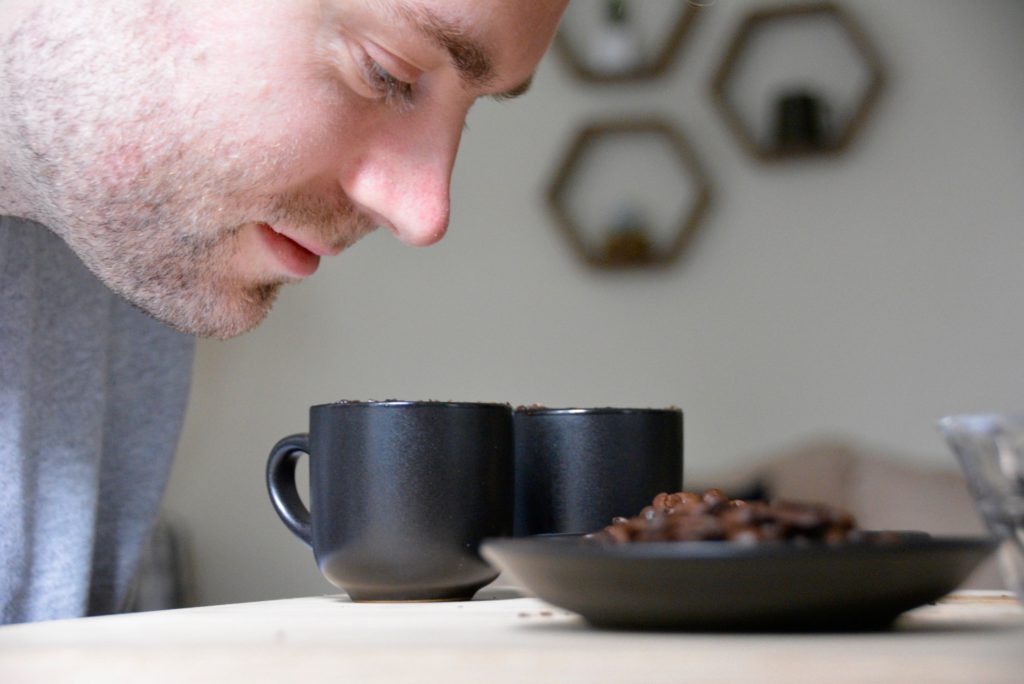 Use your nose too.
Besides your tongue, it's important to involve your nose too when tasting coffee. Amazingly, the sense of smell adds a greater complexity to the flavors you perceive. This becomes more obvious when you have a cold and you aren't able to taste your food as normal. Taste and smell are very closely related and those two categories converge in your brain.
Therefore, you'll automatically engage your sense of smell as you drink your coffee. But still take an extra whiff of your java and notice any particular aromas that come through.
Look at a tasting wheel.
For further reference, take a look at a coffee tasting wheel to better determine the flavors you're experiencing. A coffee tasting wheel often has more specific information that can help direct your attention as you're tasting. Take a look at this wheel below, which allows you to rate your coffee's acidity, sweetness, and body.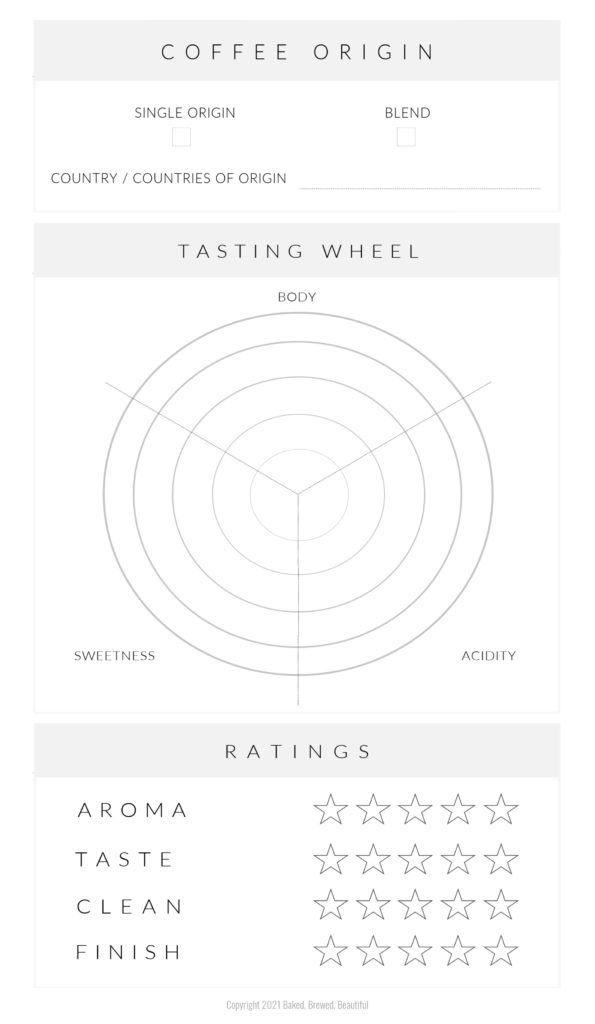 By plotting each category at a different point on the chart, you can better categorize these components in your head. This coffee tasting wheel can be found in the Coffee Journal, coming out later this month.
How to Become a Coffee-Tasting Professional:
Step out and try new things.
A great way to grow as a coffee taster is to try new coffees and don't be afraid to try unfamiliar things. Seek out flavor experiences that aren't up your lane. In order to be a good coffee taster, it requires experimentation and growth.
Taste those things you have't tried as well as those that you typically don't like. Keep tasting and keep trying to see what you can discover about each new coffee.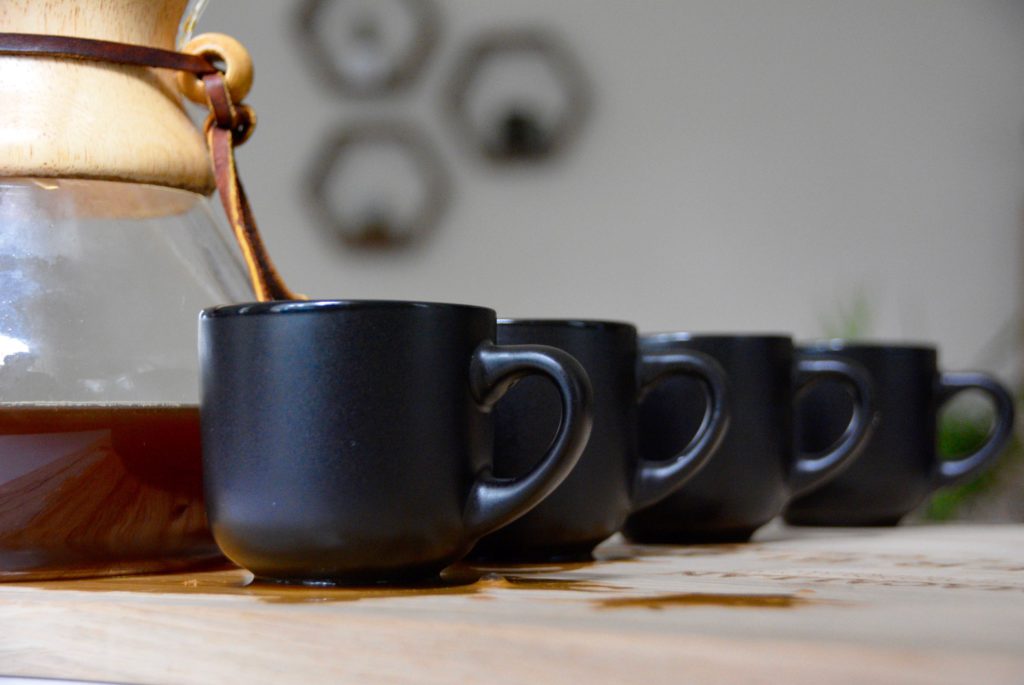 Write down your findings to help you remember what tasting notes you like best.
Lastly, it's helpful to write down your coffee tasting findings to not only help you remember what you've tasted but to also help you reference your past favorites. Having all of this information down in one organized location can be very useful when you're in need of a coffee reorder or if you want to recommend a favorite coffee to a friend.
The Coffee Journal exclusively features the coffee tasting wheel shown above as well as a number of prompted sections to help you remember the important details of each coffee tasting adventure. This includes tasting & aroma notes, coffee origin and roast level, and a rating system for aroma, taste, cleanliness, and finish. Start your coffee tasting journey today.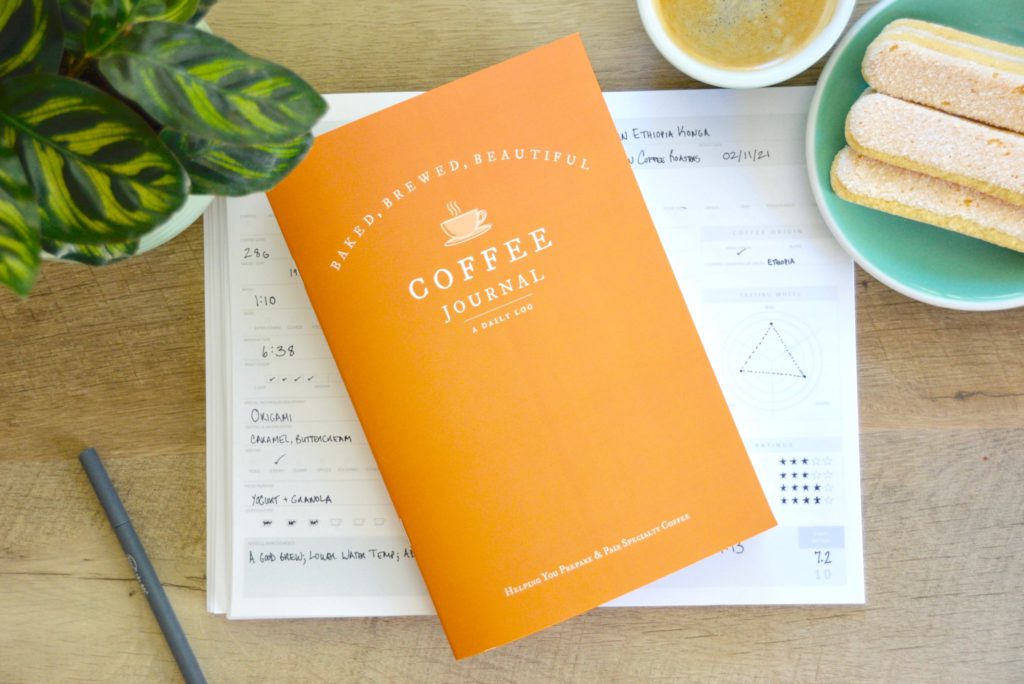 Track Your Daily Coffee Routine With The
Coffee Journal
The Coffee Journal helps you to capture the most important details of your daily brewing routine in one organized location.
In recording your regular brewing process, you can refine your cup of java & enjoy more consistent, quality coffee at home.
Get Started For Only $24
Or grab the digital version for only $18