Learn whether a French press or a coffee maker is best for your home coffee brewing needs. It comes down to budget, simplicity & aesthetic.
Guest Post By: Helen Harper, editor of Stay Roasted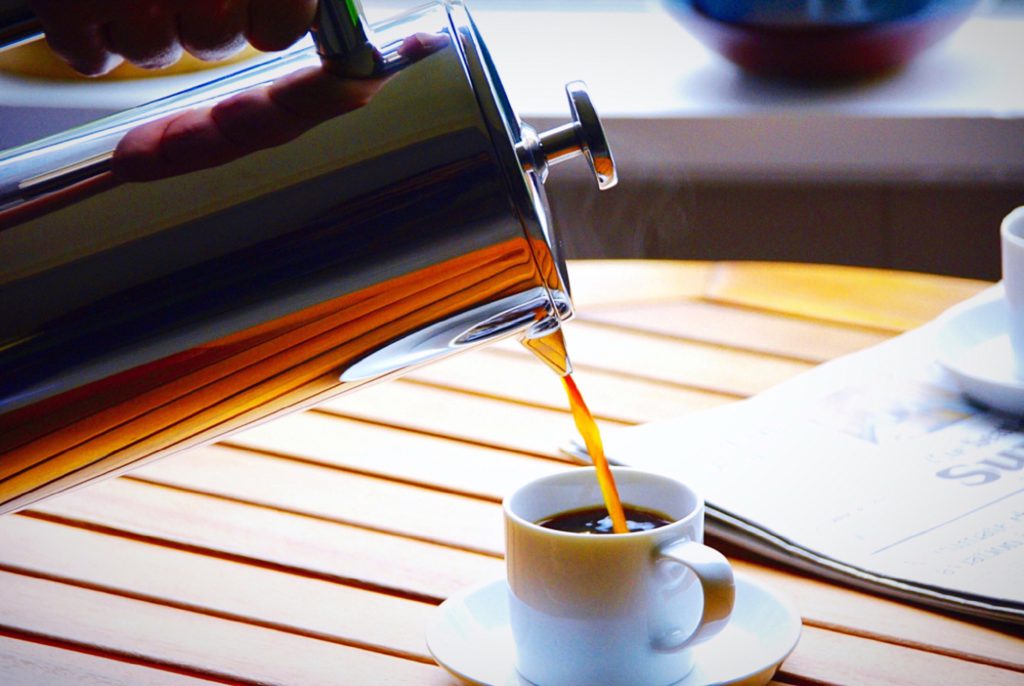 Two of the most popular ways of brewing coffee at home include a

French press

and a coffee maker.
French press coffee brewing is both inexpensive and an excellent travel companion due to its compact size.
Electric coffee machines are consistent and at the touch of a button can offer you a near perfect cup of coffee.
Deciding between the two types of coffee brewing depends on your budget and your desire for ease of use.
For most people, the day doesn't start until they've had their morning coffee. Most adults love the kick that a shot of caffeine can provide. Because of this, there are 517 million cups of coffee consumed in the United States alone.
Thankfully, you don't need to head into a café to get a quality coffee. With the right tools and a little know-how, you can make a barista-quality blend at home. There are two popular ways of doing this. You can either use a coffee maker or a French press machine. So, which option is right for you?
French Press
Let's start by looking at one of the oldest ways of making coffee, with the design first being patented in 1852, though they didn't start rising to prominence until the 1920s. These devices have been praised for their simple, yet delicious, approach.
How it Works
The process of using a French press is super simple. First, you need to preheat the water. It should be between 195 to 205 Fahrenheit to extract the best possible flavor from the beans. While you are waiting for the water to boil, you can weigh out the beans and start grinding them up.
When the machine is hot enough, you can put in the grounds and the hot water. Place the lid on the French press and wait for the flavor to be extracted from the beans. This will often take around four minutes.
When you are ready for your coffee, simply push down on the plunger. This will trap all the beans in the base of the device. You can then pour out the coffee and enjoy. This article has more tips on how to get the best possible French coffee.
Advantages of the French Press
There are several reasons why people choose the French press. As we mentioned, one of the main attractors is how easy the process is. You should be able to get coffee within a few minutes. Unlike a coffee maker, there are no mechanical parts to worry about. All you need to do is wash the press out and you'll be ready to use it again.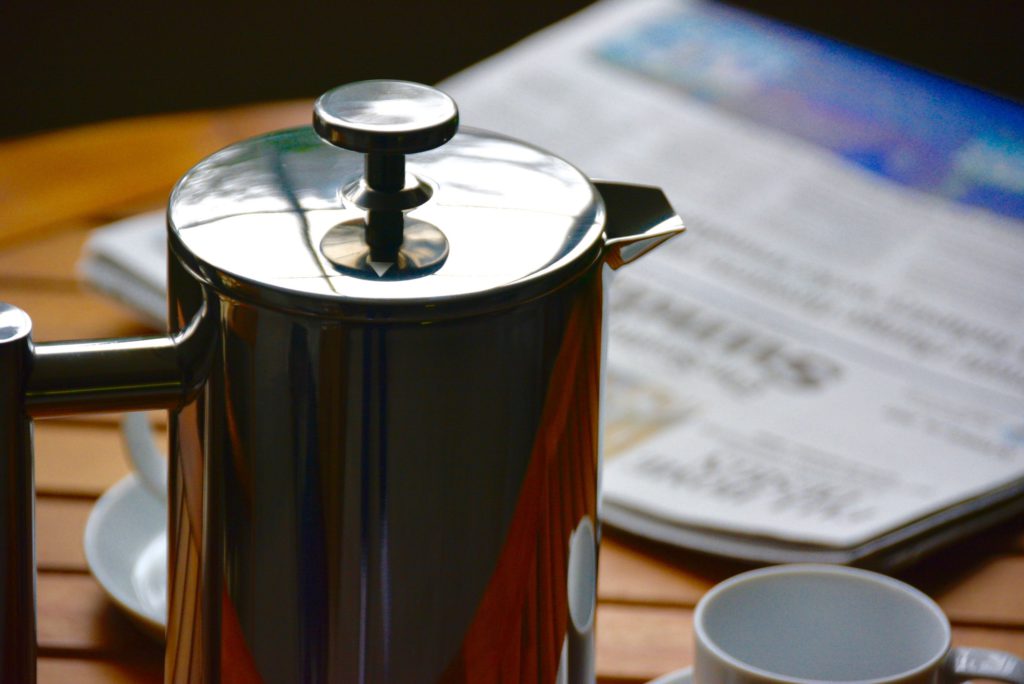 If you are on a tight budget, the French press is the best approach. These machines tend to be fairly inexpensive. A cheaper model can be found for around $20. The top-of-the-line models should only cost you $150. This is significantly cheaper than other brewing methods, including the coffee maker. Furthermore, these devices are compact, allowing them to fit in a tight space.
A third reason why people love the French press is that it is so easy to learn. The trickiest part will be finding the right grind size to deliver the flavor you want. Once you've mastered this, you'll be able to enjoy consistently great coffee.
Downsides of the French Press
But there are a few potential problems that a French press can pose. First, many other coffee makers will boil the water within the machine. You might even find a coffee maker that will grind the beans for you. On the other hand, when you are making a French press each of these steps will require its own machine. This can quickly clutter up your bench space.
While you don't need to be a barista to use a French press, it isn't completely idiot-proof. You still need to monitor the amount of time the beans have been in the boiling water. Leave them too long, and you'll be left with a bitter-tasting brew.
When to Use a French Press
There are a few circumstances where a French press is most commonly used. First, if you have a limited budget, but you still want delicious coffee, this is the right choice for you. Its compact nature and ability to work without electricity make it a good pick for a camping trip.
Coffee Maker
The coffee maker also has a long history, with designs first being patented in 1908. Over the years, they have gone through a wide range of changes to produce the sleek, modern devices that we have today.
Types of Coffee Makers
There are many types of coffee machines to explore. For example, some will rely on you grinding up coffee beans. Others will use K-cups, which contain pre-ground coffee. You can have an espresso machine or drip. This article goes into more depth about the type of available coffee makers.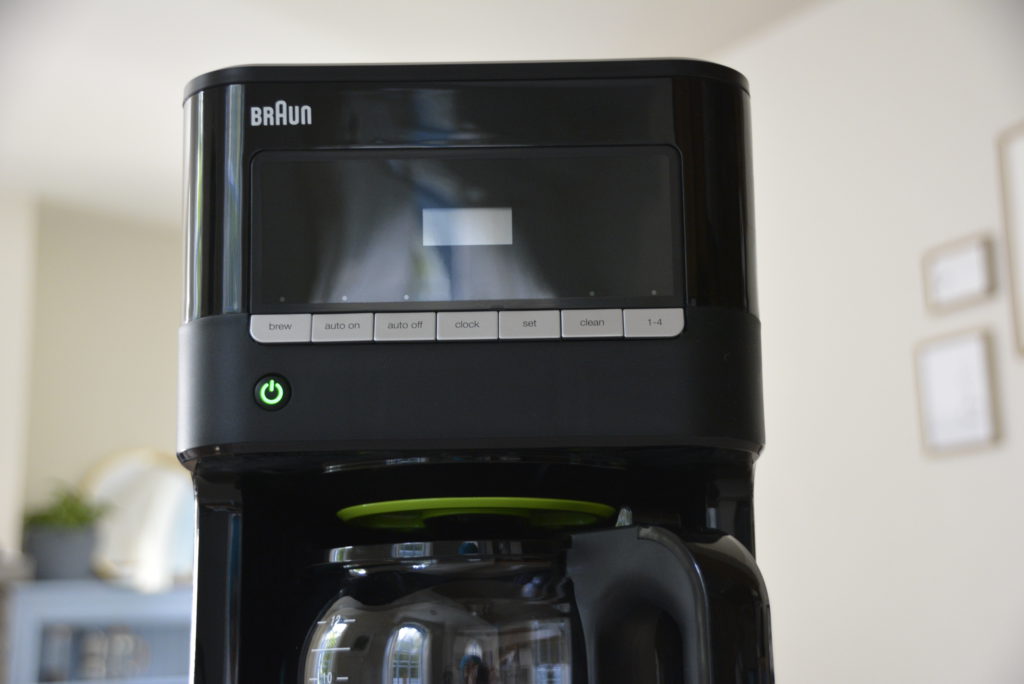 With so many options it can be a little difficult to find the one that suits you best. It's best to consider the number of people who will be using the coffee maker. For example, drip coffee can produce a pot of coffee, which is ideal for an office but might be overkill for one person. This list of coffee makers for your great coffee will help you find the right one for you.
Advantages of a Coffee Maker
There are a few reasons why you might want to turn to a coffee maker. First, it will allow you to customize the brew. For example, you should be able to control how strong the coffee is by changing each part of the coffee-making process. You can create something that perfectly suits your tastes. Or you can use one of the pre-set functions. Many machines will allow you to save these settings. Then, you'll be able to get a beautiful cup of coffee with just the push of a button.
Compared to the French press, there are more features in a coffee maker. For example, you might be able to get a heated plate that will keep the pot warm throughout the day. At other times, it will come with a self-cleaning function.
Many of these machines will be able to get you a drink fast. Forget the four minutes you have to spend using a French press. Depending on the coffee maker, you can get a drink within a minute.
Downsides of a Coffee Maker
Of course, nothing is perfect. There are a few potential downsides to using a coffee maker. First, they can be bulky, so you'll need to make sure that you have enough benches to accommodate them. They can also be quite expensive. A basic model will cost a few hundred, though they can cost up to $5,000 for a top-of-the-line machine.
The other big downside is that you will need to spend some time cleaning the machine. If you don't, the minerals from the water will build inside the machine, which can start to affect the taste of your drink.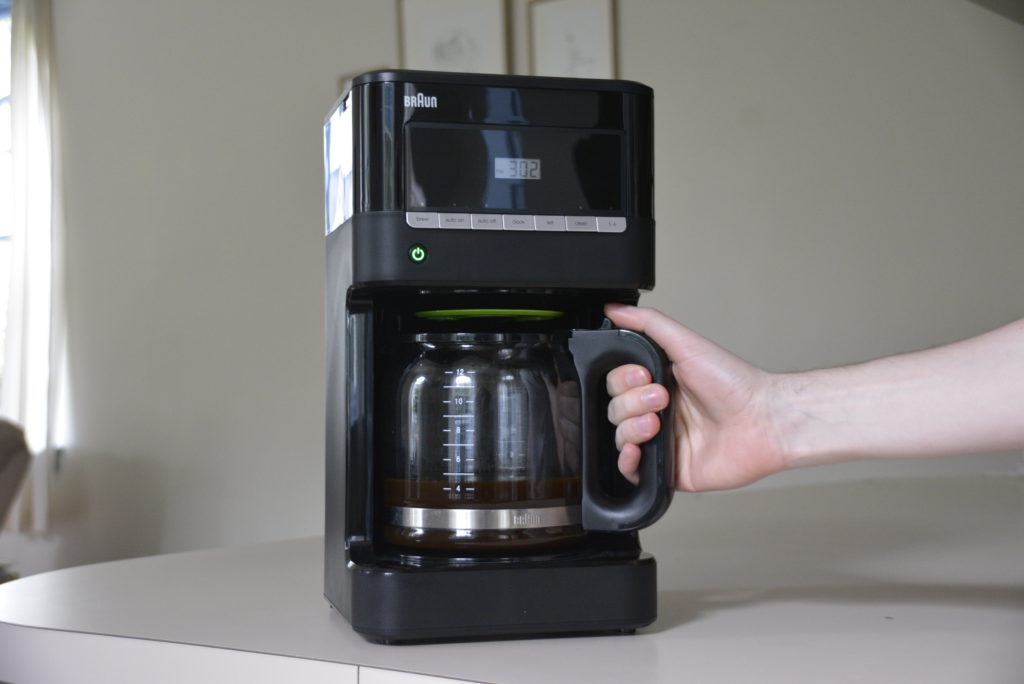 When to Use a Coffee Maker
It's best to invest in a coffee maker for your kitchen to make your daily cup of joe. It will give you a professional-grade beverage every time. Plus, it will get the job done fast, so you don't have to wait for your daily dose of caffeine.
How To Choose
Both a French press and a coffee maker are capable of delivering a delicious cup of coffee. The one you pick will depend on what you are looking for. If you value simplicity, a French press is the right choice. But if you are looking for something that will create barista-quality beverages that will please the fussiest coffee-lover.