Find the perfect gift for your coffee-loving friends by taking your pick from our specially curated list.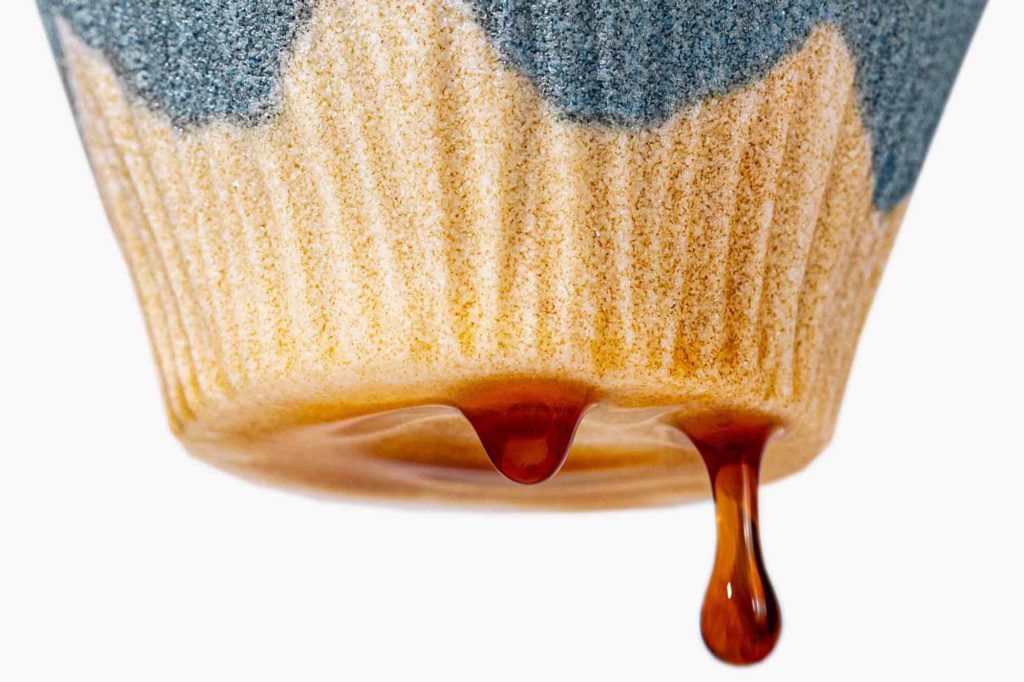 Note: I may earn a small commission when you make a purchase through some of the below links. Read my disclosure policy to learn more.
Find the perfect gift for your coffee-loving friends and family members on our specially curated list of craft coffee products.
From stunning horizon-inspired mugs to handmade pour over drippers, you'll find the right gift your coffee-loving friend will treasure.
Every item on this list has been throughly researched, tested, and reviewed to provide an array of quality home coffee products.
Shopping for your friends and family is already a challenge. But when you have to find something for your coffee-obsessed friends and family, the task of holiday shopping gets even more confusing. Luckily, we're here to help so you don't need to pull your hair out researching gooseneck kettles and burr grinders this season.
To save you the time and frustration, we've complied a list of coffee products that coffee experts have tested, reviewed, and actually use regularly.
Here's our top 10 picks for the best coffee gifts of 2021.
At A Glance: 10 Best Gifts For Coffee Lovers In 2021
Best Overall: Mt. Fuji Pour Over Coffee Drip Filter + Stand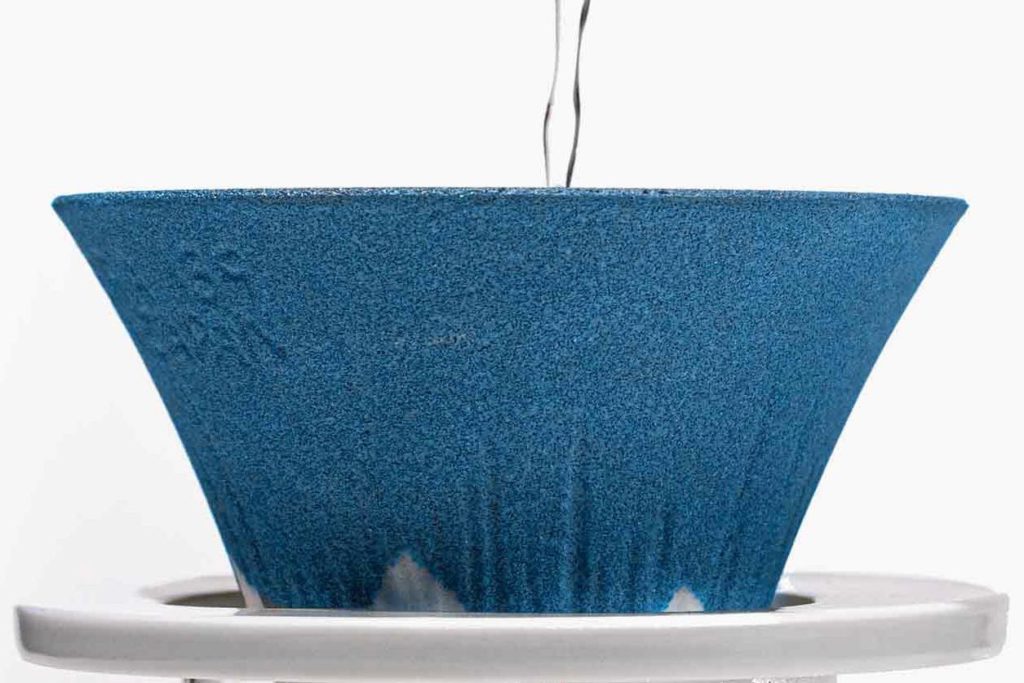 The Mt. Fuji Pour Over Coffee Drip Filter + Stand is an unmatched beauty when it comes to pour over coffee makers. What's unique about this dripper is that it doubles as both a coffee brewer and a filter.
Instead of having to buy additional paper or cloth filters to fit into this dripper, you simply place the coffee grounds directly onto the stone's surface. Since the bottom of the dripper is made of a porous stone, it filters the coffee grounds from your coffee and removes impurities from your water. This, ultimately, leads to an incredibly smooth final cup of coffee.
To best care for this product, hand washing is recommended.
Materials: Alumina ore (filter), white porcelain (filter server and filter base) | Size (filter): 2.91 inches (height), 4.37 inches (diameter) | Size (filter server): 0.27 inches (height), 4.76 inches (diameter) |Size (filter base): 1.61 inches (height), 3.77 inches (diameter) | Color: Blue | Country of Origin: Japan
Best for Pour Over Fans: Stagg Pour-Over Kettle – Fellow
Pour over coffee requires a close attention to detail as well as the appropriate tools. One necessary instrument is a gooseneck kettle. This kind of kettle helps to control the flow rate and direction of your water, all of which contributes to a flavorful cup of coffee. And the best gooseneck kettle on the market is hands down the Stagg Pour-Over Kettle from Fellow. This sleek electric kettle offers a lovely precision pour, a stunning design, and includes a built-in thermometer and timer.
The Stagg is available in several understated shades including: matte white, matte black, warm pink, polished copper, and polished steel.
Materials: 301 18/8 stainless steel body | Size: 6.75 inches x 11.5 inches x 8 inches| Capacity: 1.0 liter | Weight: 2.75 pounds | Voltage: 120V | Watts: 1,200 | Warranty: 1 year, limited | Measuring Units: Fahrenheit, Celsius | Cord Length: 2.5 feet | Color: Matte black, polished steel, polished copper, matte white, warm pink
Best for Espresso Lovers: Lunar Scale (Original Model) – Acaia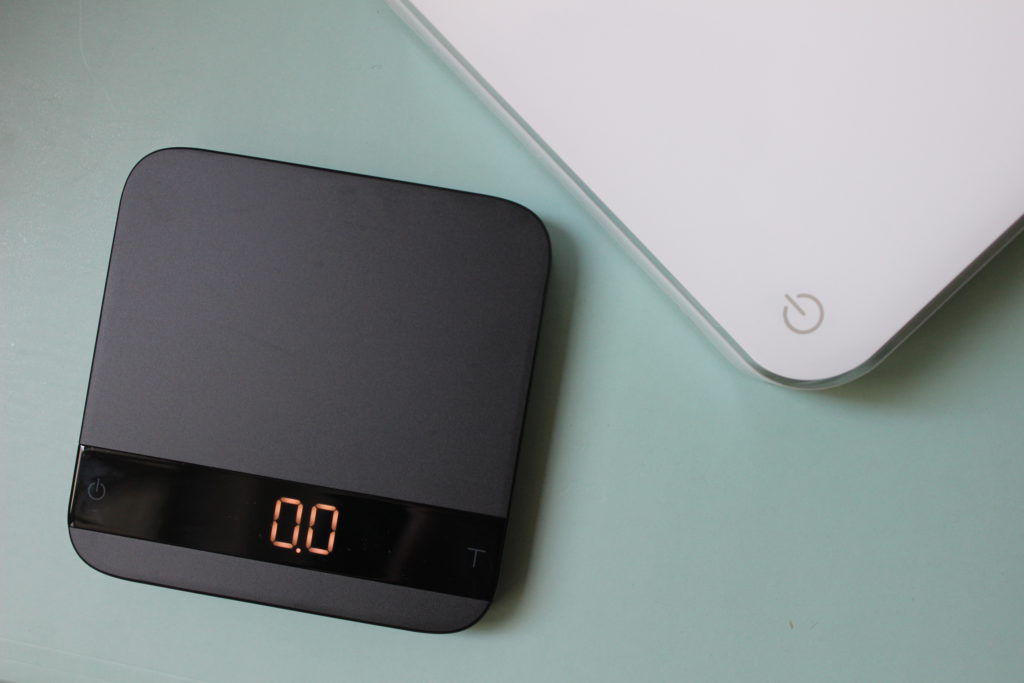 Pulling the perfect espresso shot is no easy task. It requires precision, speed, and consistency all of which can be achieved with the Acaia's Lunar Espresso Scale. This scale is specifically designed to fit on espresso machine drip trays.
This compact size allows you to observe the scale's readout (which has one of the fastest response times!) as the espresso shot is being pulled. Speaking of readouts, the Lunar scale also has an LED display, an ultra-fast response time, a timer, an auto-tare function, and high accuracy to help you achieve the perfect espresso shot (or shots!). This scale also includes a heat-proof silicone pad and a hydrophobic ceramic coating, making it waterproof and easy to clean.
The Acaia Scale Lunar is available in black, white, and silver, and has a two-year limited manufacturer's warranty. As a bonus, it works beautifully for making pour over coffee, assuming you have a small enough server to fit on the scale.
Size: 4.1inches x 4.1 inches x 0.59 inches | Max Weight: 2,000 grams | Precision: 0.01 gram| Battery: Built-in rechargeable lithium-ion | Measuring Units: Grams, ounces | Color: Black, white, silver
Best for Cold Brew: OVALWARE RJ3 Cold Brew Maker, 1.0L
The Ovalware Cold Brew Maker brews high-quality cold brew, and boasts of one of the most elegant designs for a cold brew maker. It's made of laboratory-grade borosilicate glass with an ergonomic handle. It's especially great because it easily fits in the fridge thanks to its compact size. It can hold up to 1 liter of cold brew, enough for about two adults. The Ovalware Cold Brew Maker excels in making smooth and flavorful cold brew, flavored cold brew, and even tea (see this post here for chai tea cold brew directions!).
This cold brew maker also includes a stainless steel filter and cap, and best of all, it's dishwasher safe.
Materials: Borosilicate glass (body) and18/8 stainless steel filter and cap (filter and cap) | Size: 4.6 inches x 4.6 inches x 8.0 inches| Capacity: 1 liter | Measuring Units: Cups, milliliters | Warranty: 1 year, limited
Best Coffee Mugs: Horizon Coffee Mugs
What coffee lover doesn't have enough mugs? With that being said, we had to include a few on our 2021 coffee lover gift list. And let us start out by saying these aren't just any mugs, the Horizon Coffee Mugs available at Unison are truly one of a kind. Made in Japan, these stunning, porcelain mugs are uniquely crafted with layered matte and luster textures. Boasting of the abstract horizon scene, they are available in navy blue, pink and black.
The Horizon Coffee Mugs are also ergonomically shaped with a wide-arched handle to fit the curves of your hands. They are both microwave and dishwasher safe.
Materials: Porcelain | Size: 3.0 inches (height), 3.0 (diameter), 4.25 inches (width)| Capacity: 10.8 ounces | Color: Navy, pink, black | Country of Origin: Japan
Best Coffee Storage Solution: Planetary Design Airscape Ceramic Coffee Canister, 64 oz.
There are many ways you can ruin your coffee by improperly storing your beans. Some common storage mistakes are storing beans in glass containers, canisters that are not airtight, or storing beans near heat, moisture, or odor. For proper coffee bean storage, it's best to buy a container specifically meant for coffee bean storage. And one that excels in coffee bean storage is Planetary Design's Airscape Ceramic Coffee Canister, 64 oz.
The canister is specifically designed to provide your coffee beans with the perfect, protective environment. It keeps your beans in a dark, ceramic location and features airtight technology to keep your beans as fresh as possible. Included with this canister, you receive both a bamboo lid for the top, and a push-down lid that fits inside of the canister, allowing you to push any excess air out of the vessel for maximum coffee bean freshness.
Materials: Ceramic (body), bamboo (lid), and polypropylene and silicone (push down canister lid)| Size: 7.0 inches (height), 5.25 inches (diameter)| Capacity: 64 ounces | Weight: 2.9 pounds | Warranty: 5-year
Best Budget: The Coffee Journal: A Daily Brewing & Tasting Log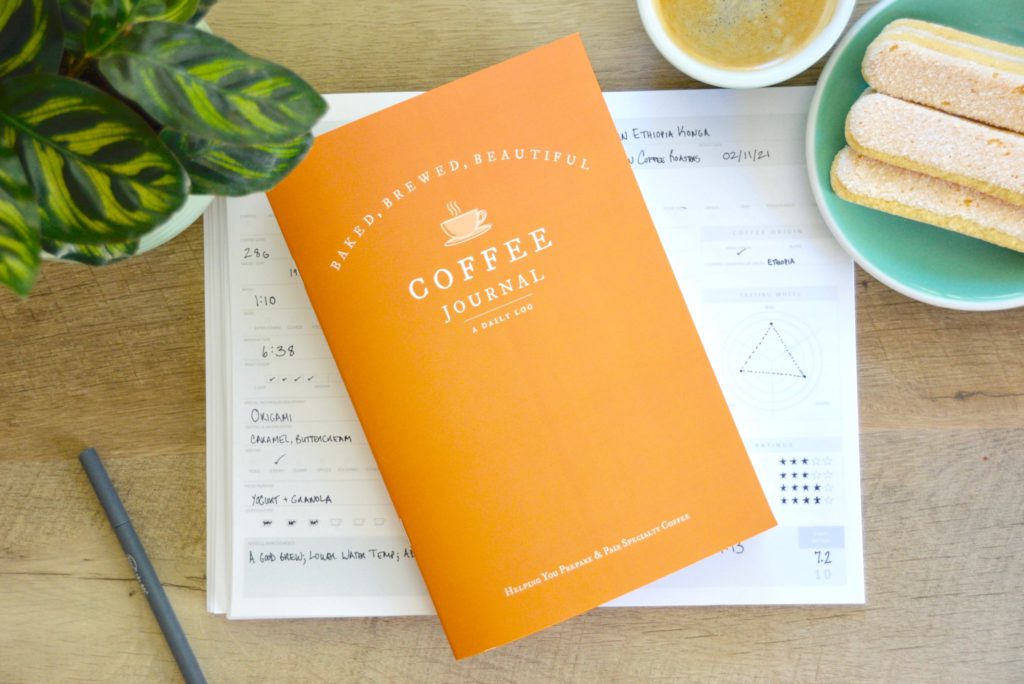 If you're looking for a more reasonable gift for your coffee-loving friends, check out The Coffee Journal: A Brewing & Tasting Log. This journal (available digitally and in paperback) is designed to help craft coffee lovers refine their home brews. Each page prompts brewers to write down the most important data that affects their final brew. In recording variables such as coffee dose, water weight and temperature, brew time, and other pertinent coffee facts, home brewers can improve their coffee routine by logging what works and what doesn't on a daily basis. There are also prompted sections for rating the tasting and aroma profiles of every brew.
As a bonus, a percentage of all journal sales goes directly to TechnoServe to help those in need within the coffee industry. For additional details on the Coffee Journal, click here. 
Size: 6.0 inches x 9.0 inches | Binding: Saddle stitch (paperback version) | Interior: Black and white | Pages: 45 pages (paperback), 30 pages (digital) | Color: Muted blue , muted pink, muted orange, turquoise, and sky blue | Publication Date: Feb. 18, 2021
Best Splurge: Baratza Encore Conical Burr Coffee Grinder
If you know someone who is passionate about making quality specialty coffee at home, they are definitely going to need an amazing burr coffee grinder. Burr grinders beat blade grinders overtime for their consistency, uniformity, ad all-around quality grind. One of the most-beloved in the third wave coffee culture realm is the Baratza Encore Conical Burr Coffee Grinder. In fact, Baratza grinders are preferred by coffee professionals and are Specialty Coffee Association Award Winners!
Boasting of 40 different grind settings, this grinder has the ability to grind coffee beans for every type of coffee brewer. There's no doubt you'll find the perfect grind size for your favorite brewing method. The hopper can hold up to 8 ounces of coffee beans, an adequate capacity for home brewers. Beyond this, this coffee grinder is relatively easy to use and is very consistent — an important quality for making good specialty coffee. 
Size: 6.3 x 4.7 x 13.78 inches | Capacity: 8 ounces | Weight: 7 pounds | Voltage: 110V-120V | Watts: 240 | Color: Black, white | Warranty: 1-year limited 
Best Specialty Coffee Beans: Volcanica Coffee Company
Volcanica Coffee Company makes the top of our list for best-tasting coffee beans of 2021 due to their unique, smoky flavors. In an effort to provide customers with one of the most refined coffee-drinking experiences out there, Volcanica Coffee Company sources their beans from the best volcanic regions from around the world. This produces incredibly unique and flavorful coffee you won't get anywhere else.
On top of producing amazing coffee, Volcanica Coffee Company is also sustainably-sourced. This coffee brand works directly with local coffee farms and cooperatives to source the best beans of the highest quality. Plus, 1% of all sales go to a non-profit called charity:water. How amazing is that?!
Now, you can't go wrong with any of Volcanica Coffee Company's coffee offerings, but if you need a little guidance, we recommend the following: Ethiopian Kochere Chelelektu Coffee, Costa Rica La Candelilla Coffee, and Honduras Natural Coffee, Honey Process.
Best Fan Favorite: V60 Clear Range Server – Hario
There are some coffee tools that have become coffee classics due to their aesthetic, function, and, of course, their virality on Instagram. One very popular instance is the V60 Clear Range Server from Hario. You'll commonly see this server on Instagram if you follow just about any specialty coffee account.
Hario has been designing and producing quality heatproof glass in Japan for over 100 years. This coffee brand is likely best-known for their renowned V60 pour over dripper, and it's most often paired with this server you see here. This server also pairs well with the Origami Coffee Maker and the Kalita Wave.
The V60 Clear Range Server is made of heat-resistant glass and includes a heat-resistant lid. This clear beehive server is elegant and simple in design. It's available in three different sizes depending on your caffeine needs.
Materials: Heatproof glass (body and lid), silicone rubber (glass lid sealant)| Size: 5.0 inches x 5.0 inches x 6.0 inches| Capacity: 20.3 ounces | Warranty: 90 days | Country of Origin: Japan
Learn to Make The Best-Tasting Cold Brew At Home!
Making cold brew coffee doesn't have to be difficult nor expensive, which is why we're offering you this free course. You will learn how to brew the best-tasting batch of cold brew as well as how to avoid some of the most common brewing mistakes.
Sign up to start the cold brew course today!