Make your sweetheart a delicious and easy Valentine's Day coffee drink from the list below!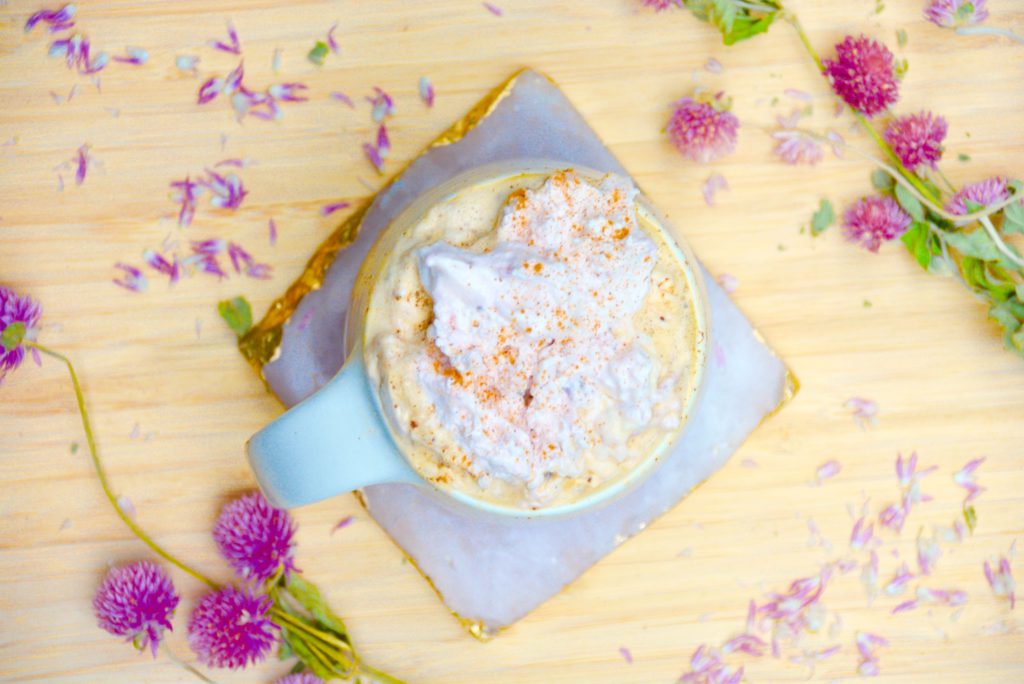 Valentine's Day is the perfect day to try out an extra decadent dessert coffee recipe for you and a loved one.
From mochas to matcha lattes, make your sweetheart a delicious & easy Valentine's coffee drink from our specially curated list!
Any of the below coffee recipes can be enjoyed hot or over ice — the choice is ultimately yours!
Grab the free recipe card & checklist for Baked, Brewed, Beautiful's popular Almond Essence Latte.

Click here to jump to it!
When it comes to Valentine's Day, over-the-top dinners, drinks, and desserts are the usual. But with many staying home this year, why not make it just as special in the comfort of your own home with an extra special Valentine's Day coffee drink?
So this year, we're replacing chocolate boxes with mugs full of delicious lattes and coffee drinks. And the best part of all is that you likely already have all of the ingredients in your pantry! The Valentine's Day coffee recipes we've carefully selected are all quick, easy, and require only a handful of ingredients. So go on, take your pick from one or several of five of these Valentine's Day coffee drinks you can make right at home!
Quick Links To Info In This Post
5 Easy Valentine's Day Coffee Drinks
Try a decadent dulce de leche latte with homemade dulce de leche.
This dulce de leche latte combines a traditional latte with sweetened condensed milk. You can enjoy this dulce de leche latte hot or iced. Whichever way you choose, your Valentine will certainly love you a latte.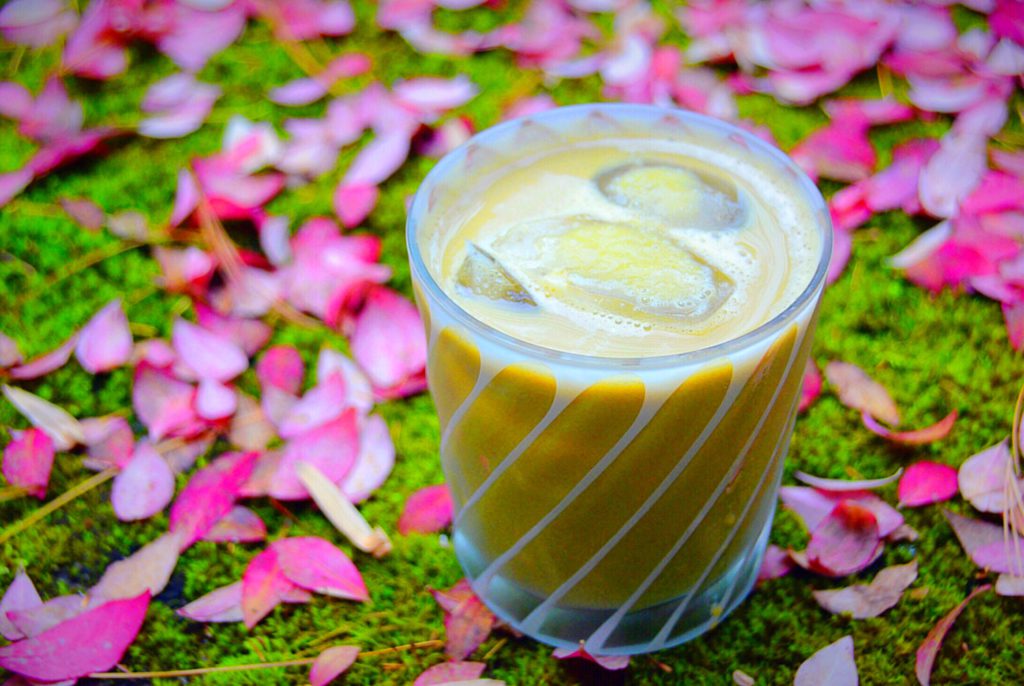 If you're not familiar with dulce de leche, it's similar to caramel in both texture and color. However, it differs slightly in terms of flavor and ingredients. Caramel is made from sugar whereas dulce de leche is made from sweetened condensed milk. In heating the condensed milk, it creates a luscious liquid gold substance that's similar in flavor to toffee. For this recipe, you can make the dulce de leche sauce yourself (following the below recipe) or you can also purchase it at the store to save time!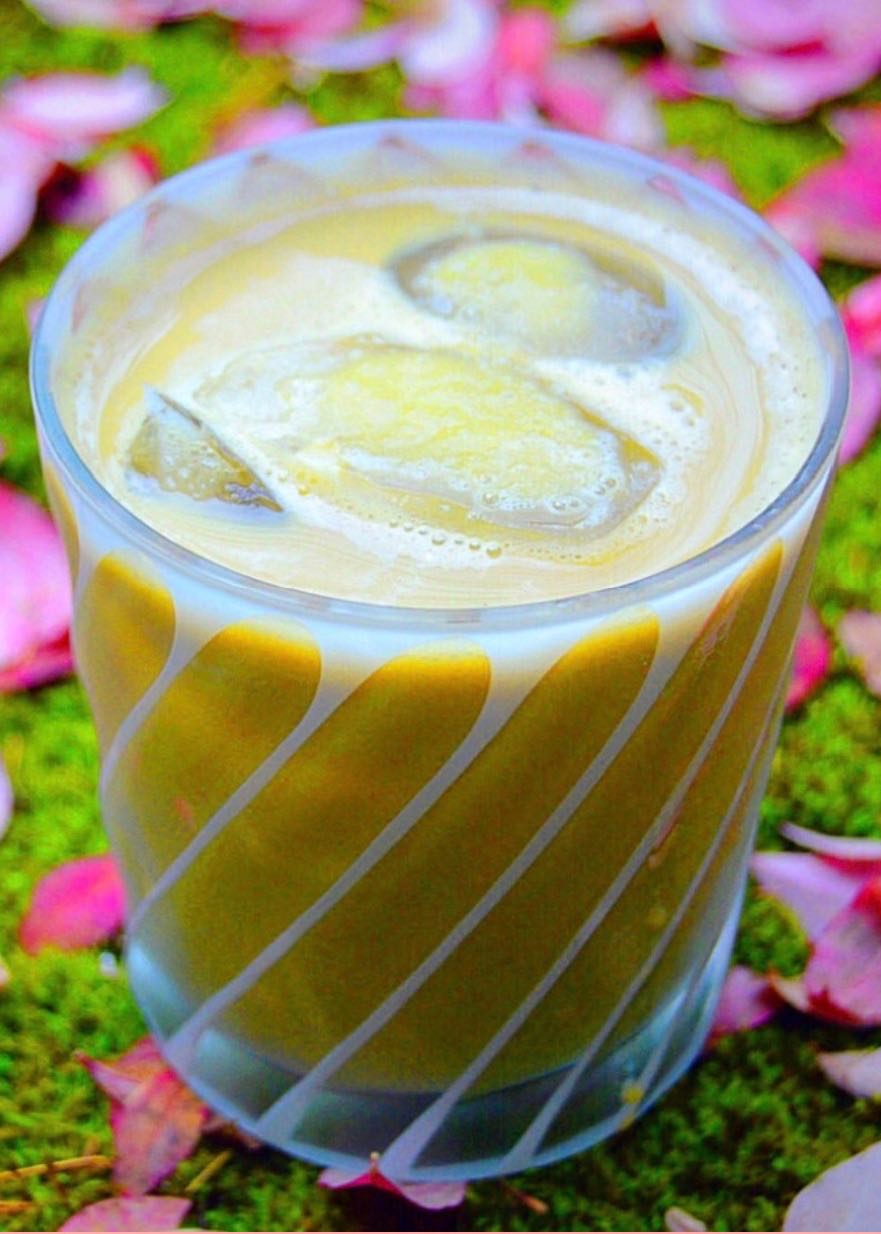 "Combines coffee with sweetened condensed milk"
Enjoy this latte warm or iced for the perfect Valentine's Day treat. Find the recipe here!
Make this delicious & easy mocha with gourmet homemade chocolate ganache.
If you're a fan of chocolate and a lover of coffee, then you need to add mocha lattes to your coffee bucket list. A mocha marries these two incredible flavors in a velvety smooth and slightly sweet coffee drink. The beloved mocha is also known as a caffè mocha, which is espresso and hot, steamed milk with the addition of sweet, chocolatey flavors (it's basically a latte with chocolate).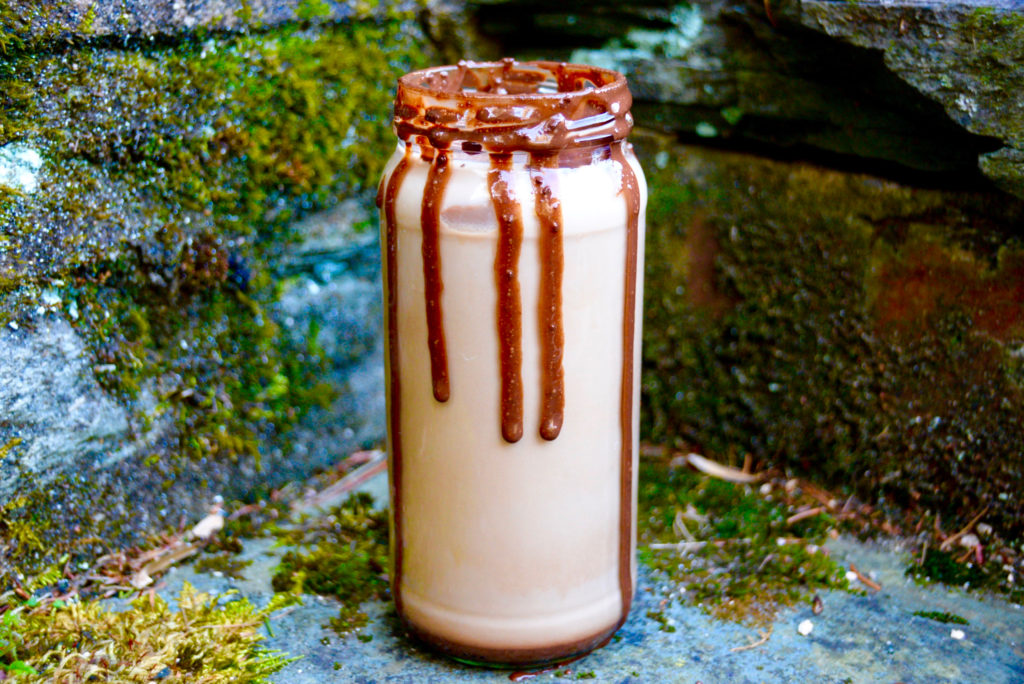 It's important to note that adding just any type of chocolate to your coffee simply won't do. There are a few tricks I have discovered through recipe testing that will totally transform a mocha from good to gourmet. This includes the trick of using homemade ganache (you read it right!). Read through the mocha recipe post to find out what else you need to do to make a truly gourmet mocha — hot or iced.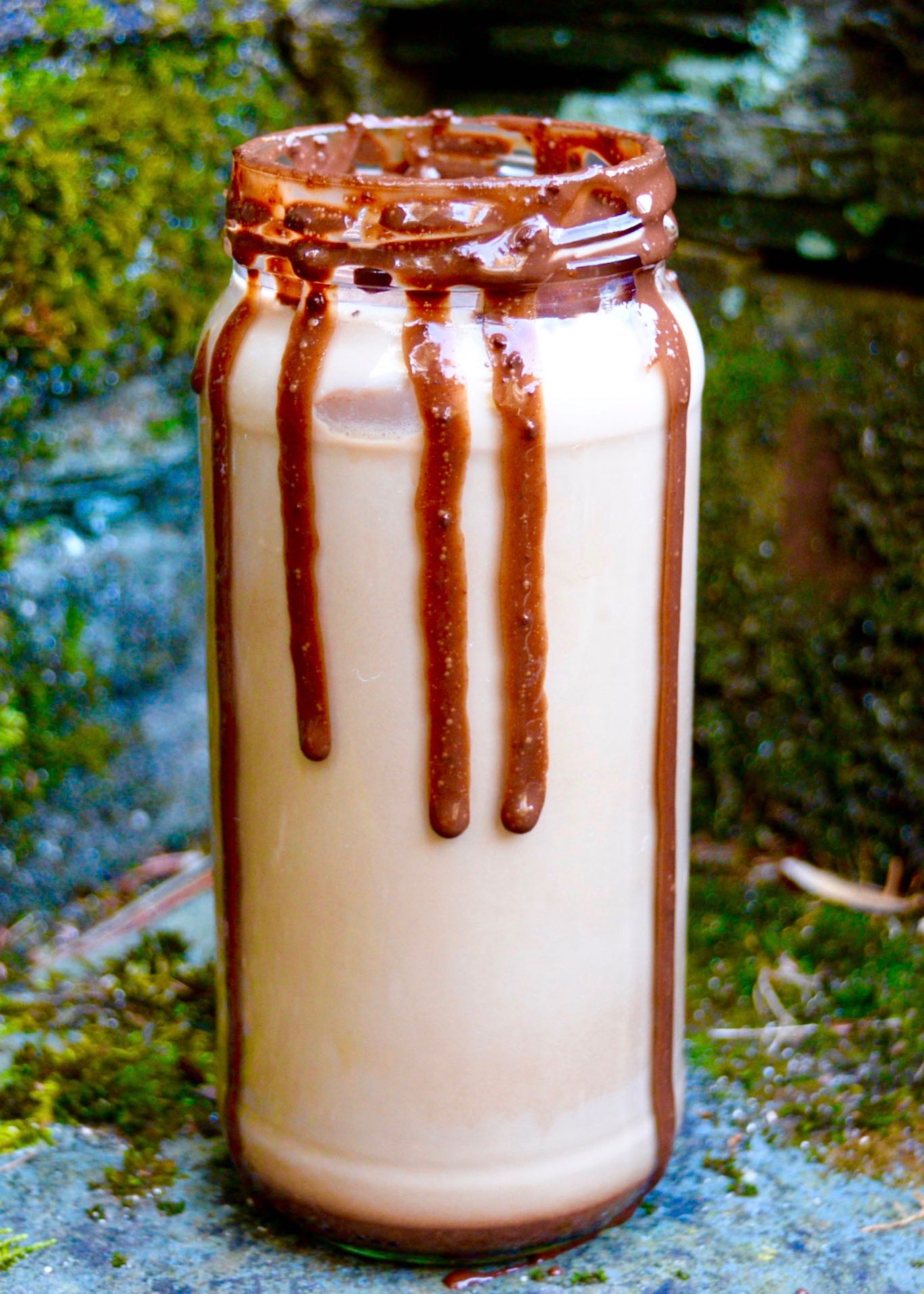 "The homemade ganache puts it over the top"
Add some chocolate to your daily coffee routine with this easy and decadent mocha. Find the recipe here!
Make this easy & quick iced oat milk matcha latte.
Although, this 4-ingredient matcha latte technically doesn't have coffee in it, there's plenty of caffeine, health benefits, and delectable flavors that you'll want to share with your loved ones.
Matcha has been proven to improve your health. From protecting your liver to boosting brain function, matcha has a number of benefits greatly outweighing what you'd find in a basic green tea. To enjoy these benefits, try your hand at this quick and easy 4-ingreident matcha latte with oat milk!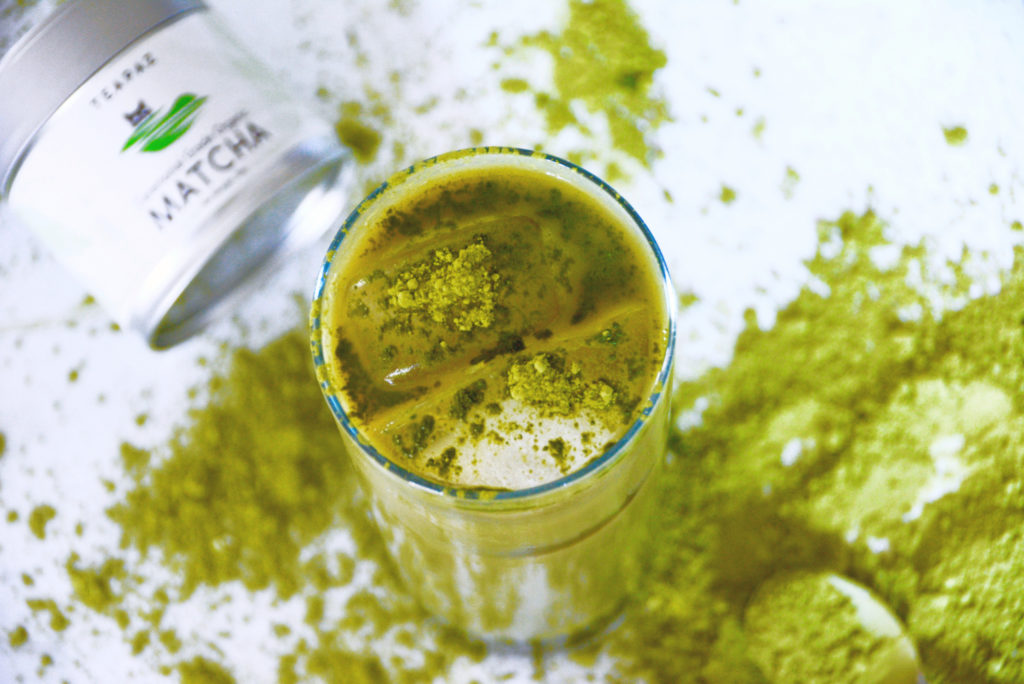 Depending of the type of matcha you have, it can lean towards a rather bitter flavor profile, which is why I created this iced oat milk matcha latte recipe to make it a little more palatable. The addition of the oat milk and almond extract make it slightly sweet (without even adding sugar), and you can still enjoy the many benefits of matcha with this delicious drink.
And if you really need your coffee fix, you can always add a shot of espresso to make it into a dirty matcha latte!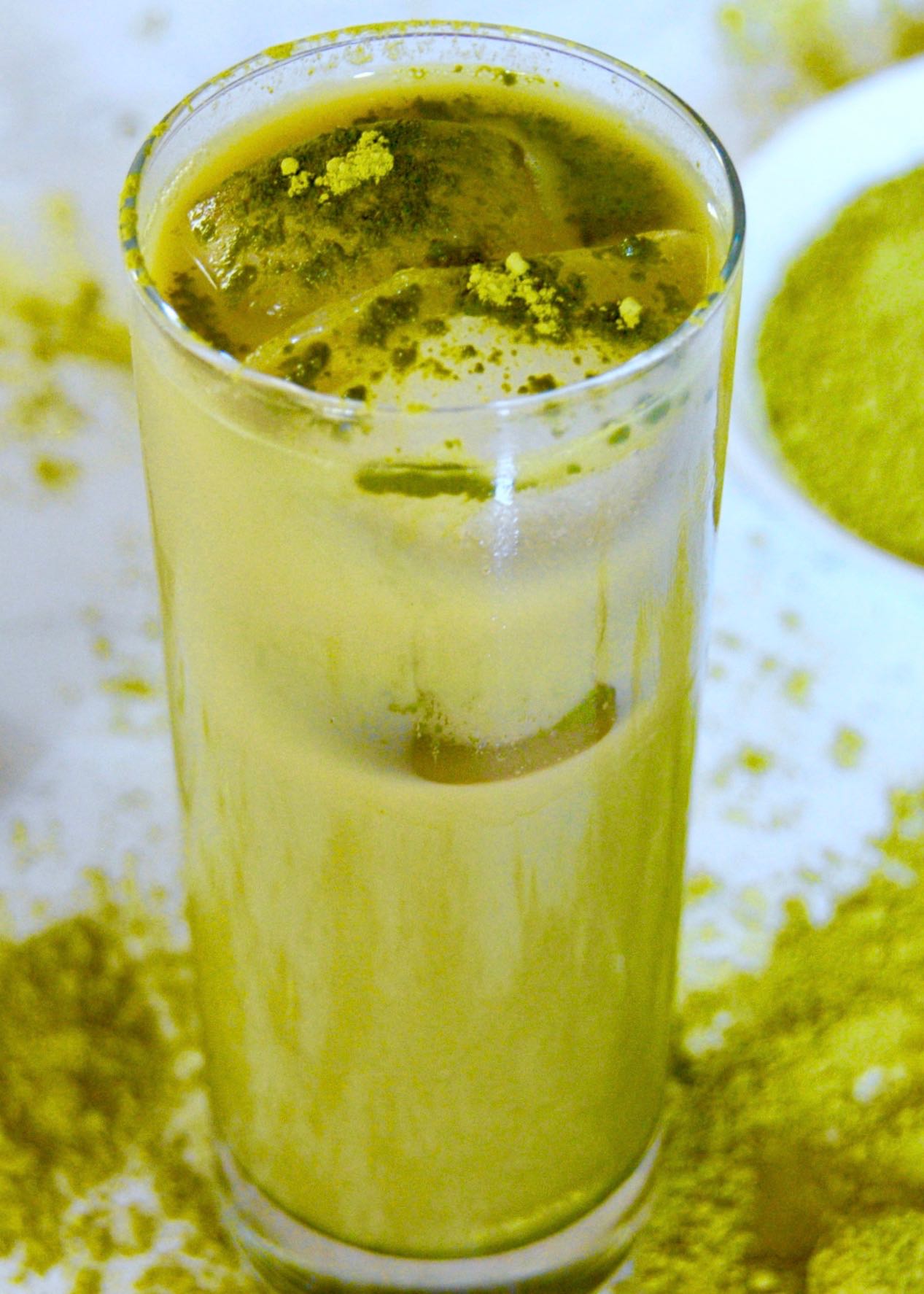 "Healthy, easy & delicious"
For this latte, all you need is matcha powder, almond extract, oat milk, and honey. Find the recipe here!
This delicious strawberry coffee recipe is perfect to share on Valentine's Day.
Instead of a typical latte, mix it up by adding DIY strawberry whipped cream for an extra decadent Valentine's Day dessert. Whether you are looking for a special treat or you just love strawberry-flavored anything, this strawberry coffee whipped latte recipe will have you coming back for seconds and maybe even thirds.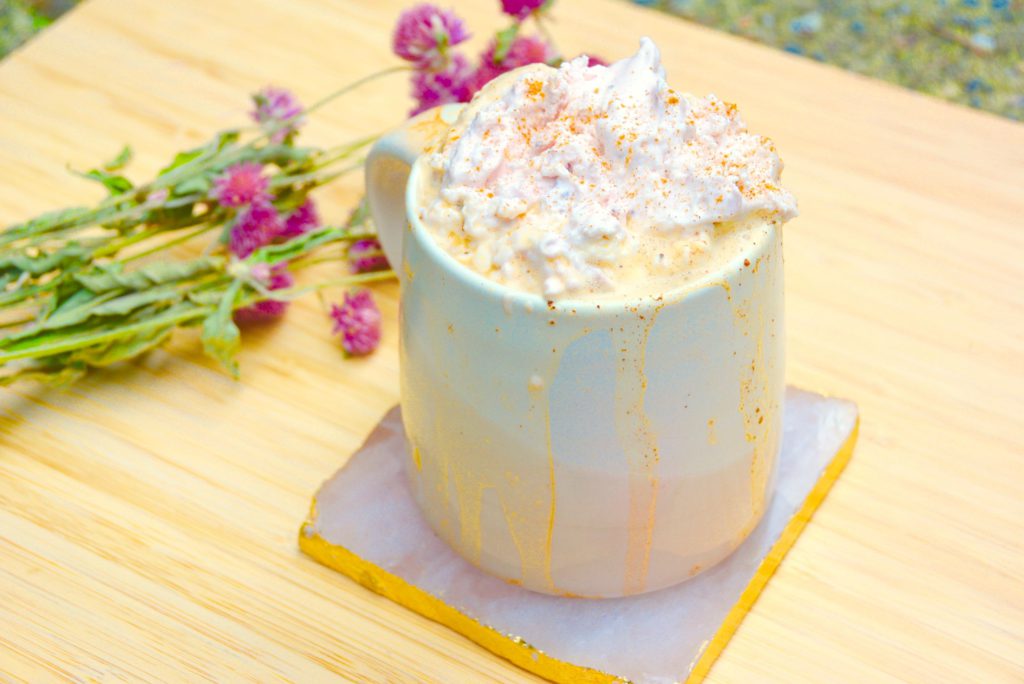 This strawberry coffee whipped latte requires homemade whipped cream using REAL strawberries. But don't worry, it's still a quick and easy way to add color and flavor to any latte. The strawberry whipped cream can be made with just four ingredients, and is to be dolloped onto your strawberry latte. And best part of all, you can whip the whole thing up in just a few minutes!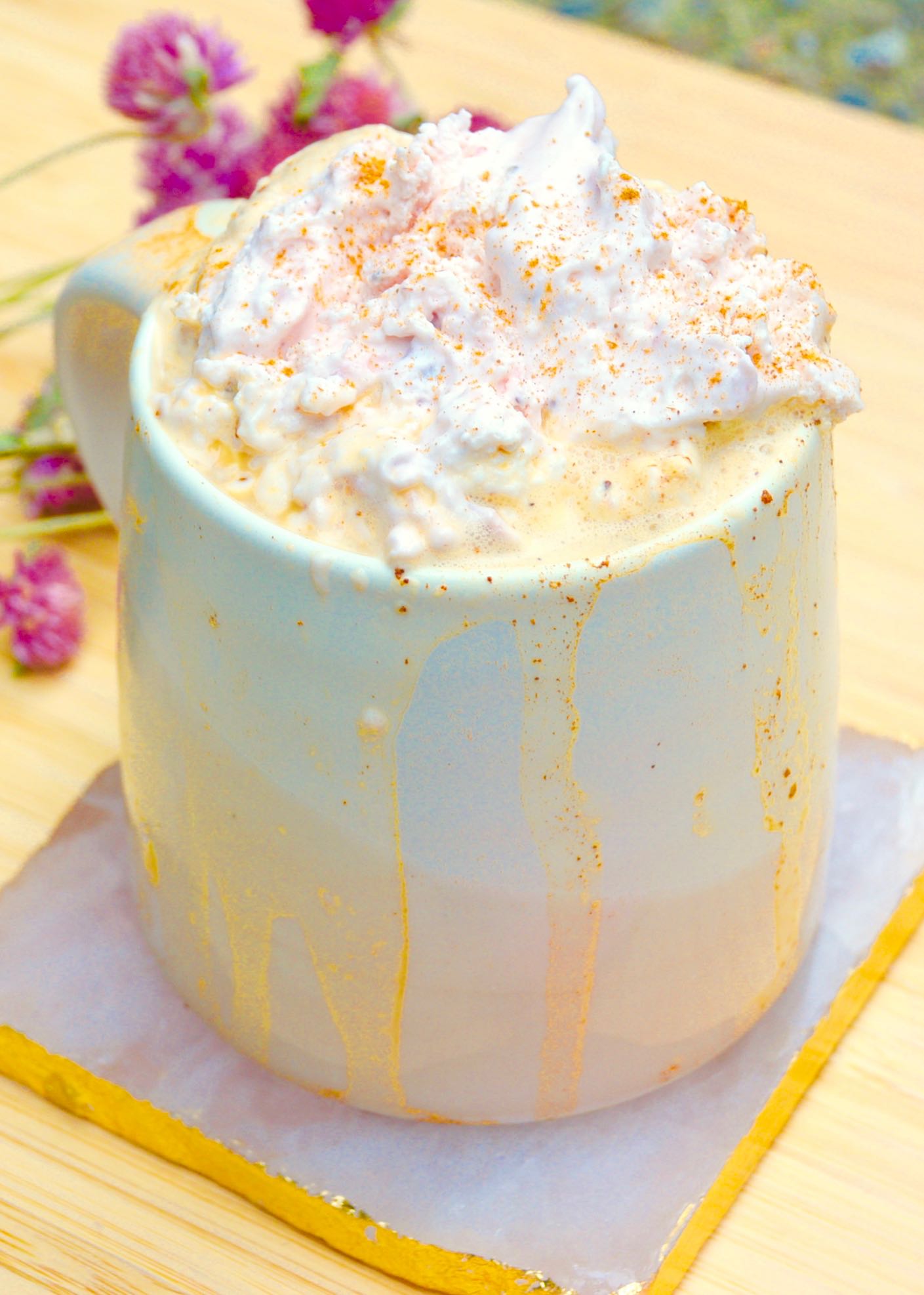 "Garnish this latte with extra strawberries"
This strawberry coffee recipe is fast, easy, and so rewarding! Find the recipe here!
You can't have just one of these almond-essence lattes — they're oddly addicting.
When you're tired of your basic DIY iced latte recipe (don't get me wrong, those are great too!), mix it up with this addicting almond-essence iced latte. It's not too sweet, so it's just the right pick-me-up for the morning, afternoon, or even an after-dinner treat.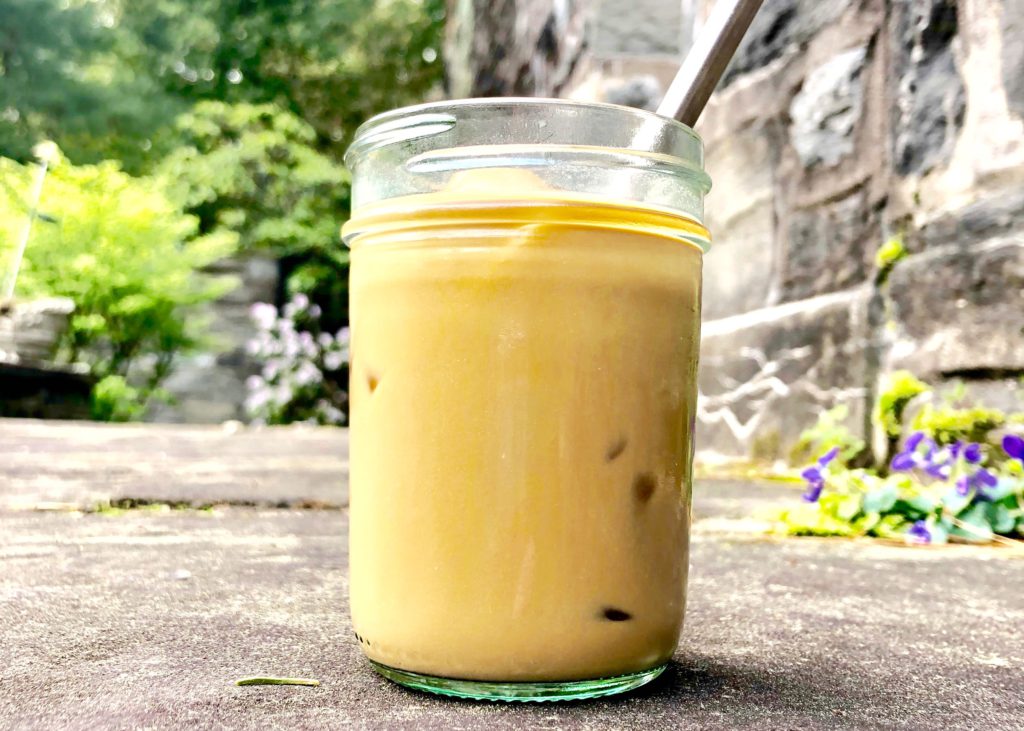 When I moved to the other side of the country (Pennsylvania), I longed for my favorite Los Angeles coffee shops — one of those being Balconi Coffee Company in Sawtelle. My all-time favorite drink was their well-known almond-essence latte. This is not to be confused with an almond milk latte.
This recipe uses whole milk (or your milk of choice), and the almond extract takes on the part of the almond-essence in this recipe. When you combine the almond extract, vanilla, and brown sugar, they make for an addicting coffee beverage. Best of all, you can make this recipe in 5 minutes or less.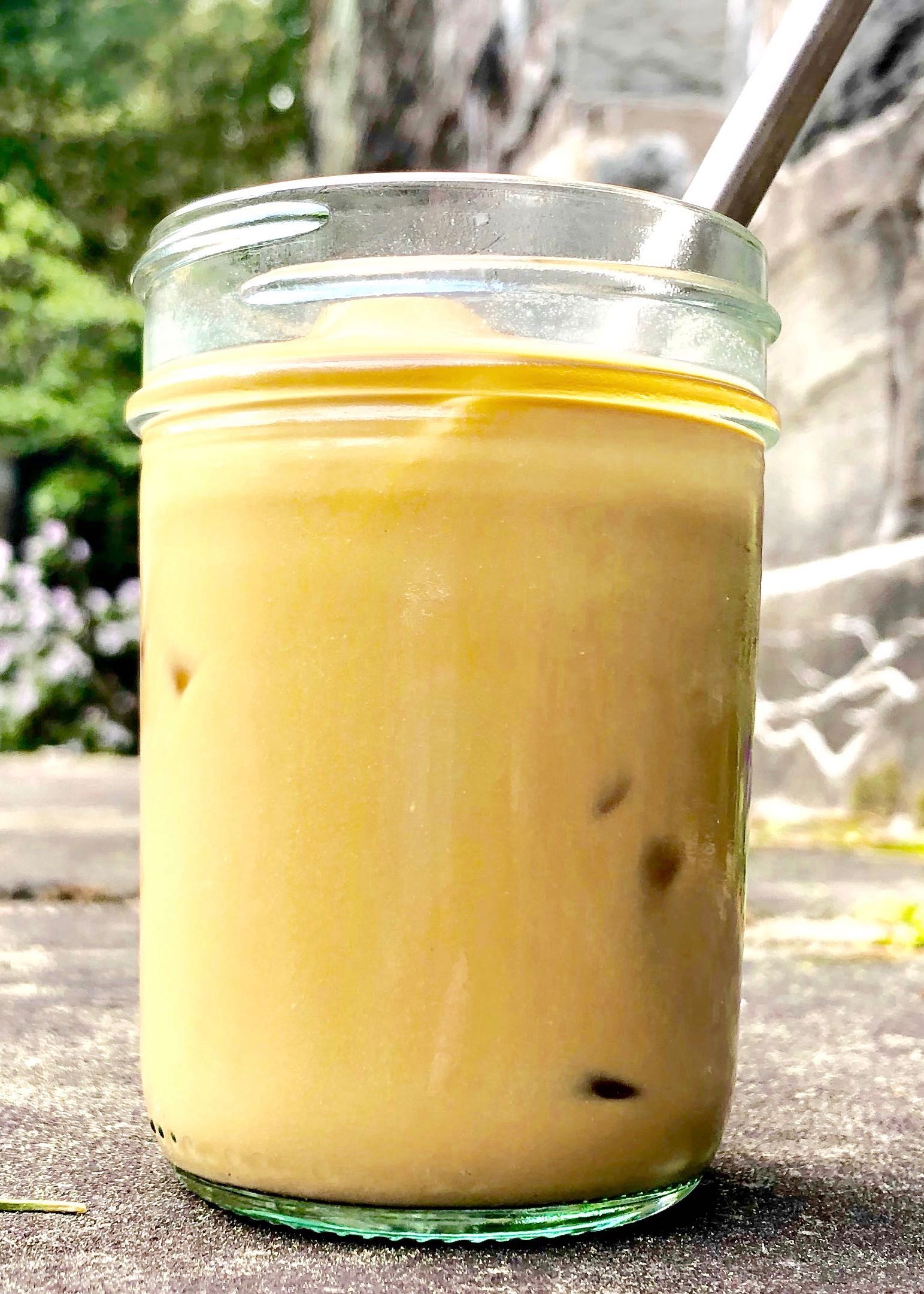 "Make this recipe in 5 minutes or less"
The almond extract, vanilla, and brown sugar combine for an addicting coffee beverage. Find the recipe here!
Download the free recipe card & checklist below!
FREE Almond-Essence Iced Latte Checklist & Recipe Card PDF
Subscribe to my newsletter to receive exclusive access to my FREE resource library & grab this Almond-Essence Iced Latte Checklist & Bonus Downloadable Recipe Card.
PLUS, be the first to grab bonus coffee food pairings recipes & other awesome coffee freebies. Sign up below!